Meet Arlene Story
Arlene Story is a remarkable practitioner with nearly 50 years of experience in behavioral health. At APN, she not only counsels clients, but also serves as an invaluable teacher to her team. Arlene specializes in a variety of therapy types but is especially partial to trauma work. She loves working with clients on healing from not only trauma from their own lifetimes but generational trauma and patterns of dysfunction as well. Arlene is passionate about APN's commitment to treating the whole person.
Background and Education
Arlene started her behavioral health career as a mental health technician in 1971. As she grew in her passion for and experience in the field, she earned a Bachelor of Arts in Psychology from Purdue University and later an M.S. Ed. in Marriage and Family Therapy from Indiana University. Arlene is especially skilled in psychodrama, which she began utilizing in her practice with clients nearly forty years ago. She has provided trainings and presentations on trauma therapy, mental health, and addiction treatment all over the United States and internationally.
Throughout her impressive career, Arlene has received a variety of well-deserved awards and recognition. Despite her many accolades and accomplishments, it is the meaningful relationships in her life that bring her the most joy.
MORE FROM ARLENE
Catch Arlene on an episode of Therapy Unboxed with Lana Seiler!
Sometimes we experience trauma that needs a deeper level of healing. In this episode, Lana talks with APN Telehealth Therapist, Arlene Story, about how psychodrama can help clients undo harmful core beliefs, unlock self-compassion and empathy, and heal. Psychodrama can be helpful for clients struggling with anxiety, depression, shame, fear, grief, family conflict, substance use, process addictions, trauma, and more. They discuss the differences between psychodrama and other therapeutic techniques plus how to facilitate the best outcomes for clients.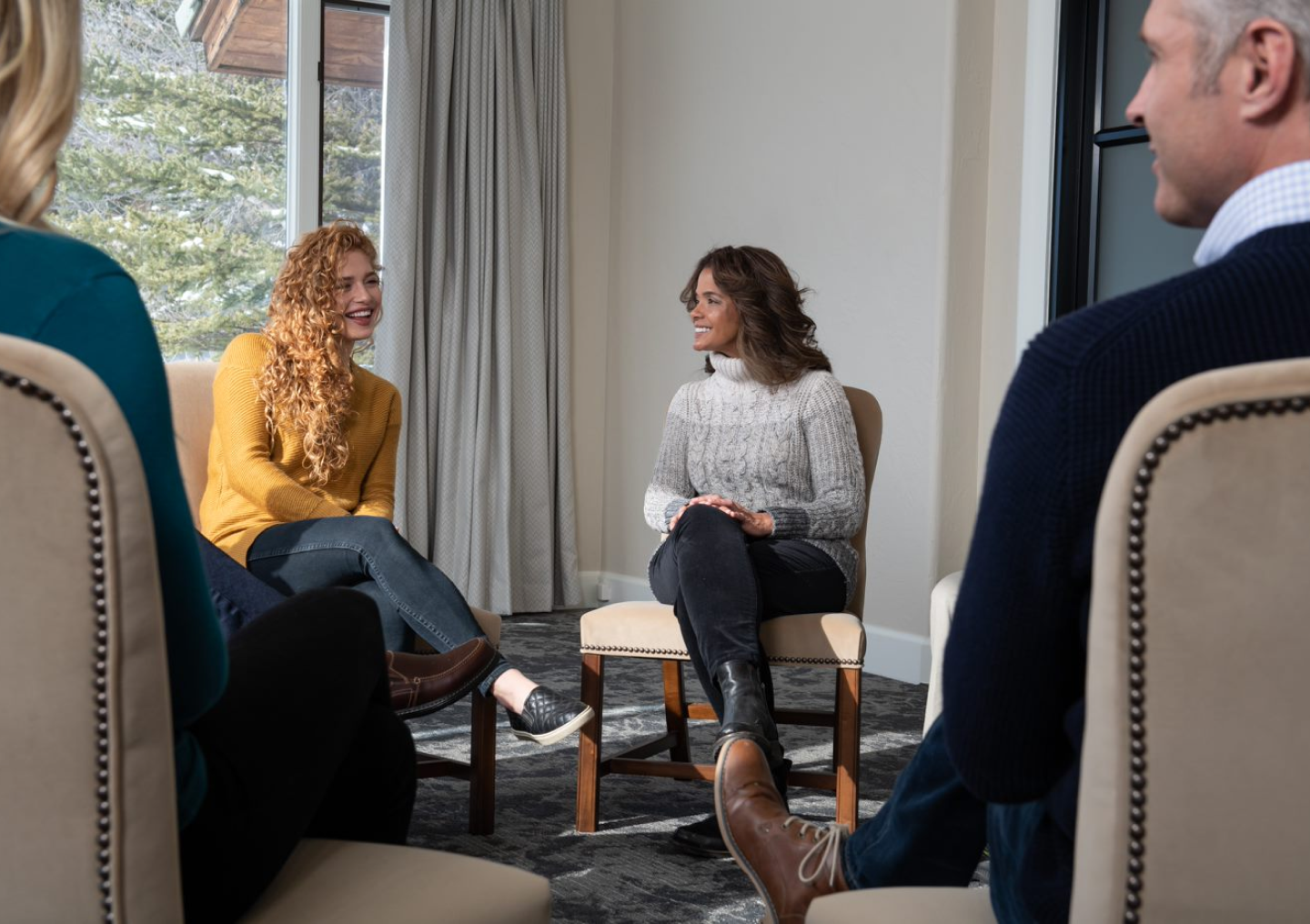 MEET THE ALL POINTS NORTH TEAM
The team around you matters in your success, so we've packed it with deep experience and a variety of specialties. The All Points North team consists of over 200 professionals and experts who are all committed to your success – in health and in life.
SEE MORE OF THE TEAM