Meet Dr. Hemphill
Dr. Hemphill is considered a thought leader in the behavioral health and addictive service industry. He was a Strategic Board Advisor for APN Lodge before becoming Chief Clinical Officer.
Education and Background
Dr. Hemphill has received his master's and doctoral degrees from Tulane University. He has had faculty appointments at Jacksonville University and Loyola University.
From 2003-2015 Dr. Hemphill was a consultant and the Director of the Professional Enhancement Program (PEP) at Pine Grove Behavioral Health and Addiction Services where he was responsible for the management and clinical supervision of professional patients in an intensive outpatient/residential setting struggling with addictive and personality disorders. The PEP program celebrated 12 years of success under his leadership which included: 2,000 individuals assessed/treated from 48 states, 4 Canadian Provence, and 2 foreign countries, providing over 50 on-site workplace re-entry visits across the country, providing multi-source workplace monitoring to over 100 professionals ranging from 1 to 4 years, provided over 70 professional paper, poster, or workshop presentations at regional, national, and international conferences, provided educational and supportive services to over 1,000 legal, mental health, and medical professionals in the wake of hurricanes Katrina and Rita in 2005 and 2006, collected and published data utilizing the World Health Organization's mental health survey following these disasters, pioneered the assessment and treatment of professionals with 'Disruptive' behavior which includes validating a monitoring instrument (DBI) and co-authored a book (2013) Taming Disruptive Behavior published by American College of Physician Executives (ACPE).
Throughout those 12 years, Dr. Hemphill moved throughout the system of care as a consultant, manager, leadership coach, and strategic planner. He developed and executed program deliverables such as program design, 360-degree monitoring, professional evaluation, fitness for duty recommendations, staff training and supervision, vocational and professional reintegration, workplace monitoring, staff development, coaching, and administrative management of the program.
From 2015-2018, Dr. Hemphill served as the Chief Clinical Officer of a premier addiction treatment facility where he was responsible for the planning, organizing, implementing, and directing of all the company's behavioral health and addictive services. He utilized cost-effective methodologies while ensuring the clinical quality of those services. As a member of the Executive Leadership, he worked collaboratively with medical staff leaders in decision-making structures and processes. He was the lead person for developing and implementing plans for the provision of patient care services, policies, and procedures that delineate how needs were assessed and delivered by the company. He worked collaboratively with the business development team to write and present at local, regional and national workshops/conferences and with client services to act as a liaison for new and returning referral sources. He managed the development/implementation of peer review systems and a quality assurance program to assure certification and contractual compliance. He assisted leadership with the review of credentialing and privileging for the company's professional staff, recruitment of new professional staff, and development of new clinical programs and affiliations.
From 2019-2021, he served as a full-time Professor of Practice in the Tulane School of Social Work teaching and supervising research for the next generation of professional social workers. He has taught courses on Program Evaluation, Evidence-based Research, Human Behavior in the Social Environment II, Advanced Clinical-Community Practice, Advanced Research Methods, Psychopathology and DSM-5, Intro to Social Work Practice, and Sex Therapy.
He has continued to write and publish academic research. His second book entitled Integrated Care in Addiction Treatment with Routledge Press was published in November 2021. He has presented papers and workshops at national conferences and published articles in the field of trauma, personality disorders, and addictions during the past 29 years.


Part of my responsibility is to support the staff in providing excellent clinical care across the whole continuum that we offer people all over the United States.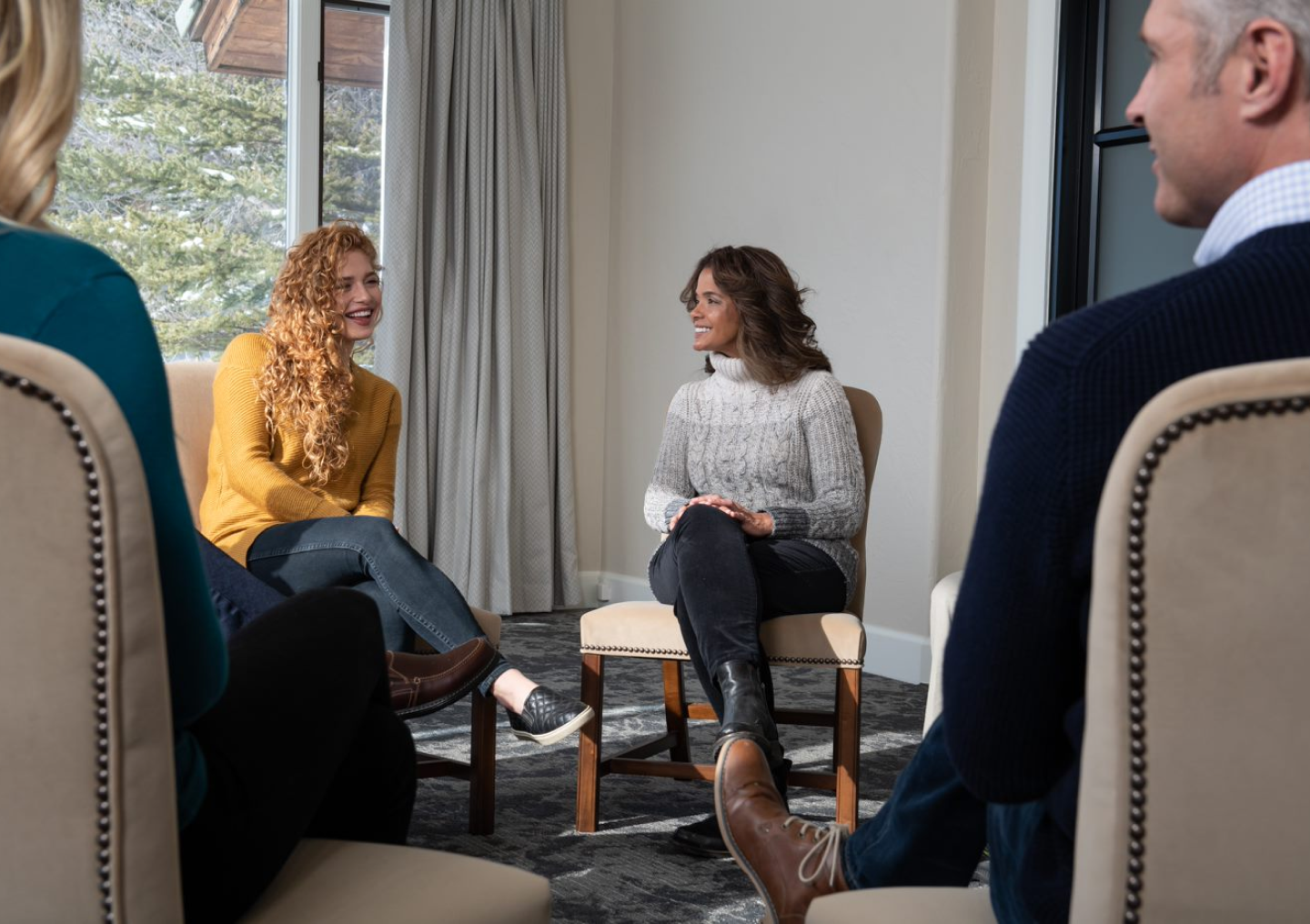 MEET THE ALL POINTS NORTH TEAM
The team around you matters in your success, so we've packed it with deep experience and a variety of specialties. The All Points North team consists of over 200 professionals and experts who are all committed to your success – in health and in life.
SEE MORE OF THE TEAM