EVIDENCED-BASED RECOVERY WITH
HYPERBARIC OXYGEN THERAPY
Hyperbaric oxygen therapy helps stimulate your immune system and works to alleviate inflammation and pain, improving healing mechanisms in your body as a result. HBOT can be an effective treatment for various brain injuries and mental health issues because it addresses the root cause of symptoms. Hyperbaric oxygen therapy is FDA-approved for 14 different conditions and has various applications for off-label conditions.
At All Points North, we partner with NexGen Hyperbaric to treat traumatic brain injuries, depression, and PTSD. 
Little to No Side Effects
Most people experience minimal side effects with no downtime
Easy, Comfortable Treatment
Relax in an oxygen-filled tube while your body heals
Non-Invasive Treatment
No poking, prodding, or sedation required
Evidence-Based
Research-backed, off-label relief for PTSD, depression, and anxiety
CHECK YOUR ELIGIBILITY
Begin the Process Online
HOW DOES HBOT WORK?
Hyperbaric oxygen therapy can increase healing in the brain and throughout the rest of the body by encouraging blood flow and oxygen circulation in damaged areas. This allows your cells to begin healing tissue while preventing cell death. In an HBOT chamber, the air content reaches 100% oxygen that dissolves in plasma, lymph, and central nervous system fluids. Red blood cells carry the extra oxygen throughout the body, promoting healing and circulation in damaged tissue and wounds. HBOT reduces swelling and inflammation, kills harmful bacteria, and encourages healthy blood flow.
WHAT DOES HBOT TREAT?
Hyperbaric oxygen therapy is FDA-approved to treat:
Air and gas bubbles in blood vessels
Anemia (severe anemia when blood transfusions cannot be used)
Burns (severe and large burns treated at a specialized burn center)
Carbon monoxide poisoning
Crush injury
Decompression sickness (diving risk)
Gas gangrene
Hearing loss (complete hearing loss that occurs suddenly and without any known cause)
Infection of the skin and bone (severe)
Radiation injury
Skin graft flap at risk of tissue death
Vision loss (when sudden and painless in one eye due to blockage of blood flow)
Wounds (non-healing, diabetic foot ulcers)
HBOT is also used to treat off-label conditions, including:
Attention Deficit Hyperactivity Disorder (ADHD)
Anxiety
Arthritis (Rheumatoid, Osteoarthritis, Osteoarthrosis)
Bone Fractures
Depression
Drug Rehabilitation
Healthy Aging / Wellness
Injury Healing
Memory Loss
Migraine
Minimizing Surgical Complications
Post-Surgical Wound Healing
Systemic Shock
Traumatic Brain Injury
Outside of these specific conditions, HBOT has utility as a treatment for common, mild cognitive symptoms that we generally accept as part of life. HBOT can offer some relief for a wide variety of people that experience the following symptoms:
Brain fog
Memory issues
Chronic fatigue
Poor mood (unrelated to a disorder)
Inability to focus
Unexplained insomnia
Unusual hormonal changes
Withdrawal symptoms
A HYPERBARIC OXYGEN THERAPY SUCCESS STORY
Meet our former client at All Points North who was eligible for hyperbaric oxygen therapy. She initially struggled with endocrine and hormonal issues and sought out HBOT as a possible treatment option. Her initial goal was to speed up her physical recovery so that she could get back to her active lifestyle. Hyperbaric oxygen therapy doubled her red blood cell count, keeping her from getting a blood transfusion. Now, she has more energy and vitality so she can get back to living a life she loves. 
THE RESEARCH ON HBOT
HBOT is a non-invasive and convenient treatment option for those struggling with concussion symptoms, depression, PTSD, and many other medical conditions. Studies show that hyperbaric oxygen therapy improves cerebral blood flow, promoting healing and symptom relief for clients struggling with various health issues.
HBOT FOR MENTAL HEALTH
HBOT increases oxygen levels to heal damaged brain tissues, reduce inflammation, improve blood flow, and reduce anxiety and cognitive impairments. This can be especially helpful if you struggle with depression, generalized anxiety, or Post-Traumatic Stress Disorder (PTSD). Hyperbaric oxygen therapy can work in conjunction with individual therapy sessions so that you can address mental health on a physical and cognitive level.
HBOT FOR TRAUMATIC BRAIN INJURY
HBOT facilitates wound healing throughout the body and can improve brain healing mechanisms by delivering oxygen to your brain tissues. This treatment is not a cure for brain injuries or mental health issues, but it can speed up the recovery process and provide lasting relief from symptoms.
HBOT has been shown to improve outcomes in clients with TBI as it improves tissue healing in damaged areas of the brain. The average range of HBOT sessions for concussion treatment will vary based on the severity of your concussion. Each session lasts around two hours, and you'll have a trained professional by your side throughout the entire process.
Some medical professionals advise clients to "wait out" a concussion and rest until they feel better. Others may use helpful therapies like Deep TMS and HBOT as adjuncts to mental health management systems. As a medical intervention, our physician and treatment team can help you determine if HBOT is right for you.
MEET YOUR HYPERBARIC OXYGEN THERAPY DIRECTOR
Jason Thompson brings nearly two decades of healthcare experience to his role at All Points North. As the director of Deep TMS and Hyperbaric Oxygen Therapy, Jason trains and oversees all techs in all APN locations. He loves educating and treating clients about new treatment options and guiding you through the healing process with a holistic approach.
MEET MORE OF THE TEAM
WHAT TO EXPECT DURING HYPERBARIC OXYGEN THERAPY
HBOT sessions at the Lodge are designed to make you feel as comfortable as possible while being safe and effective. An HBOT tech from NexGen Hyperbarics and APN Lodge will oversee your session and answer any questions you might have before, during, and after the treatment. The duration of HBOT sessions can vary, but the average time per session is about two hours.
HYPERBARIC OXYGEN THERAPY TREATMENT PROCESS
The process starts with a free call or live chat. A member of our contact center team will gather your information and send it along to our HBOT team.
You will receive a call from an HBOT team member to assess your story and discuss treatment options. We'll also run your insurance benefits, discuss payment, and take steps to see if you are qualified.
When you come in for your first treatment, a director or tech will meet with you for about 60-90 minutes to go over details, assess you further, and discuss expectations.
Prior to treatment, you'll change into scrubs for your comfort. After you slide into the transparent oxygen chamber, the HBOT technician will bring the air content to 100% oxygen at an elevated, comfortable, and controlled pressure.
As you breathe in 100% oxygen, the amount of available oxygen in your blood increases. Extra oxygen dissolves in plasma, lymph, and central nervous system fluids.
From there, the red blood cells carry the extra oxygen throughout your body. This supplies damaged tissues, non-healing wounds, and areas of low circulation with more oxygen to promote healing, reduce swelling, kill bacteria, and form new blood vessels.
As a result, HBOT promotes optimal levels of oxygen needed for the body to more rapidly heal itself when faced with a variety of illnesses and injuries, including concussions, and mental health issues like anxiety, depression, and PTSD.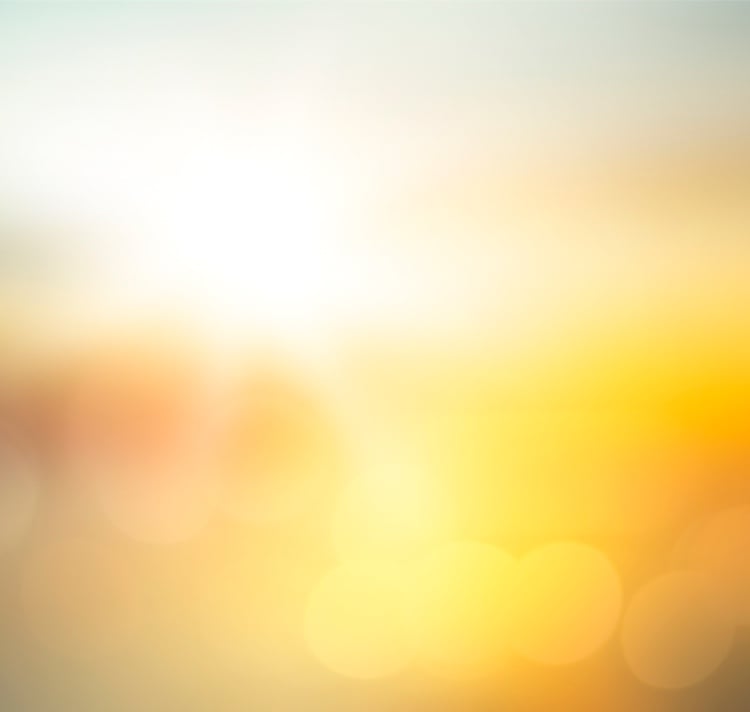 TALK TO ADMISSIONS
Want more information? Contact our admissions team for a free consultation or more details about any APN programs.