Meet Tami Romano
Tami Romano serves as the Clinical Director of All Points North Lodge. She believes in approaching treatment with compassion and a deep curiosity, incorporating the internal and external systems that impact well-being. Tami is honored to be a part of an individual's journey as they discover their inner energy; she's inspired by our clients' courage to explore the ways in which they have constructed their world, and their willingness to facilitate transformation by recreating that structure.
Background and Education
After receiving her education at the University of Phoenix, Tami earned her BA in Human Services, her MA in Clinical Mental Health, and her Ph.D. in Candidate Business Management/Leadership. Her licenses and certifications include Licensed Professional Counselor, Licensed Addiction Counselor, SEP, Psychosomatic Experience, EMDR, Auricular Therapy, and Craniosacral Therapy.
Tami specializes in developmental and complex trauma. She has provided exceptional curriculum development, training, supervision, and clinical care at APN since 2020, overseeing the Professional Athlete Program and developing and enhancing participants' experiences while truly integrating care for individuals and families.
In her previous role as a telehealth therapist, Tami guided clients as they worked to address their needs by better understanding the correlations between their physical, emotional, and mental well-being. Tami brings a warm connection to each individual and creates space to navigate the life-changing work of healing and recovery.
As the Clinical Director of All Points North Lodge, Tami provides leadership and oversight of all of the clinical departments at the Lodge. She manages the administrative, operational, and organizational clinical aspects of client experiences while collaborating with other Lodge leaders and is dedicated to further innovating the Lodge's clinical programming in the pursuit of excellence for our clients.
In her free time, Tami enjoys adventures on her Harley with her husband, mountain biking with her son, philosophic conversations with her daughter, and she experiences the greatest feeling of agape love with her grandson.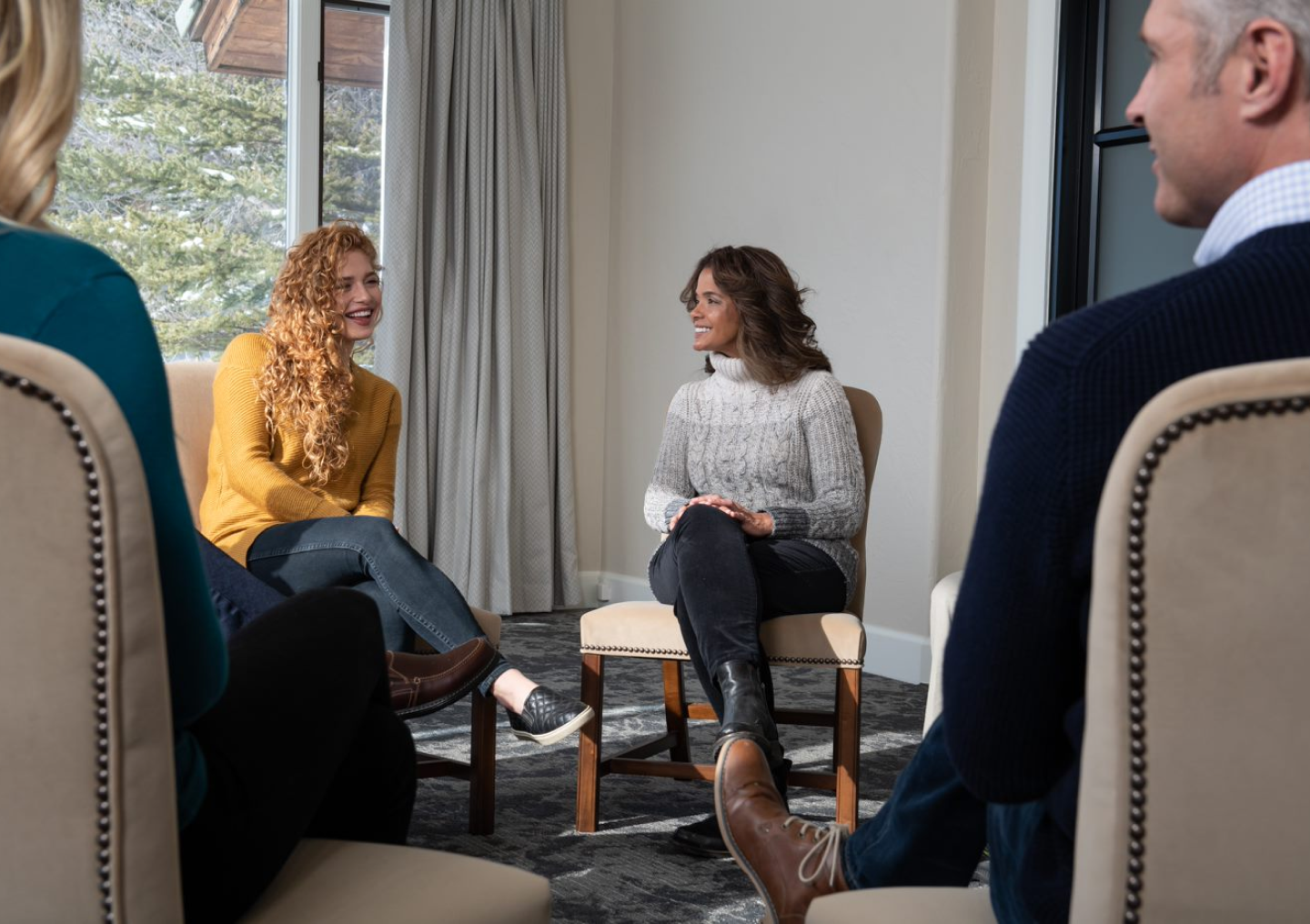 MEET THE ALL POINTS NORTH TEAM
The team around you matters in your success, so we've packed it with deep experience and a variety of specialties. The All Points North team consists of over 200 professionals and experts who are all committed to your success – in health and in life.
SEE MORE OF THE TEAM