Finding the right treatment center can be overwhelming for anyone. To streamline the process, we have mapped out some ideas to point you in the right direction. From your first Google search to your first day, here are some helpful tips to make your hunt for the perfect treatment center a little easier.
How to Find a Residential Treatment Center
With so many options, it's easy to get lost when you begin your online search for treatment. Your sobriety is important, and treatment can lay the foundation for your recovery. Most people turn to Google when it comes to finding anything these days; the same goes for a long-term treatment program.
The work begins the moment you decide to take action and address your substance use disorder. Choosing the option that is well-suited for your specific needs is essential. You've already taken the most significant step in deciding to seek treatment. Here are some steps to get you started.
Prioritize a Medical Evaluation
Before you begin your online search for treatment, you should consider an in-person evaluation from your medical doctor to find out if you need treatment, and if so, what type of facility is recommended. Some people may not require residential treatment — an outpatient facility and therapy may be an appropriate level of support. Before you proceed with in-depth online research, get a professional opinion and go from there.
If you're not comfortable disclosing this information with your primary care physician, there are other options. Consider a treatment center that offers psychological assessments and dual-diagnosis. At All Points North Lodge, we provide psychological assessments for all clients as the first step in building a custom treatment plan.
A psychological assessment may result in several common diagnoses and even dual diagnoses. Many clients struggling with substance use disorder have co-occurring disorders: two or more mental illnesses at one time. A psychological assessment begins uncovering these mental illnesses and getting to the root of what started the addiction, what keeps it going, and how to end it.
To find a treatment facility that offers psychological assessments, you can use these search terms:
Treatment centers with psychological assessments
Psychological assessment center near me
Rehab psychological assessment Denver (or another relevant city)
Determine Your Rehab Goals
What specific substances and/or behaviors do you want help with based on your evaluation? Are there other mental health issues that need to be addressed concurrently? Lastly, how long do you feel you need at an inpatient facility, do you need to detox first, and what amenities are you looking for?
Some helpful search terms may include:
Detox residential treatment
30-day rehabilitation centers near me
90-day drug rehabs Colorado (or another relevant state)
Identify a Location
Another important decision when looking for a treatment center is deciding whether or not you want to stay close to home or separate yourself from your environment completely. Some people want to create a sober network around them, while others feel it's best to seek treatment away from home; there are pros and cons for each option, and it's up to you to decide what feels best.
Once you have considered all factors and decided on a location, some helpful google search words could include:
Best treatment centers near me
Rehabilitation centers near [your zip code]
Addiction recovery Denver CO or Los Angeles CA
Review the Website
Once you have found a few places that seem like a good fit, do a thorough perusal of each website. Look at what each treatment center offers, research the clinical team and their credentials, and read testimonials (if provided). The website is a snapshot of the facility and usually provides a phone number to call and speak with someone directly; simply Google the name of the treatment center, and it should take you directly to their homepage.
For example:
All Points North Lodge Colorado
Treatment center All Points North Lodge
Residential treatment All Points North Lodge
Read the Reviews
Once you have a list of treatment centers you think may be a good fit, Google each one independently and read the reviews. When reading reviews, look for ones that evaluate the pros and cons, considering both sides. A balanced review is more likely to be honest.
Pay attention to repetition — if multiple people have said the same thing, chances are, it's accurate. Make sure to read recent reviews, as these are the most up-to-date and reflect the facility's current operations.
Here are some examples of how to google search for treatment center reviews:
Rehab center reviews
All Points North Lodge reviews
Passages Malibu Reviews
Here are a few examples of balanced reviews:
"Calling All Points North was hands down the best decision I've made for myself and family. I was very hesitant prior to starting treatment and did my research on 10+ facilities. I had no idea what to expect but after careful consideration we decided to go with APN. I am pleased to say it was everything I could have asked for in a program. I was able to finally address serious trauma that I had been running from for a long time in a safe (and VERY nice) environment. Quality care in a beautiful environment. Not much more you could ask for. Thanks APN family."
"I was very hesitant about going to treatment and whether or not it would actually help me. I was also very worried about the associated costs that come with it. I decided to give it a shot and what I liked about APN is that the admissions staff was very upfront about how the whole process works with insurance and what my financial obligation would look like. I felt they where not trying to reel me in to the facility by any means but give me a consultation on what the best options for myself where based on the issues I was dealing with and what my insurance policy was allowing. I ended up staying for 43 days and left with a different perspective about myself and the issues that I had prior to entering treatment. My therapist Dustin was a perfect fit for me and I did get to connect with him on a level that is hard for me to achieve with others. I also really liked the Sensory deprivation tank which I thought was amazing."
It can be helpful to consider reviews that speak to the facility itself, staff, length of stay, therapeutic modalities, outcomes, and overall impressions.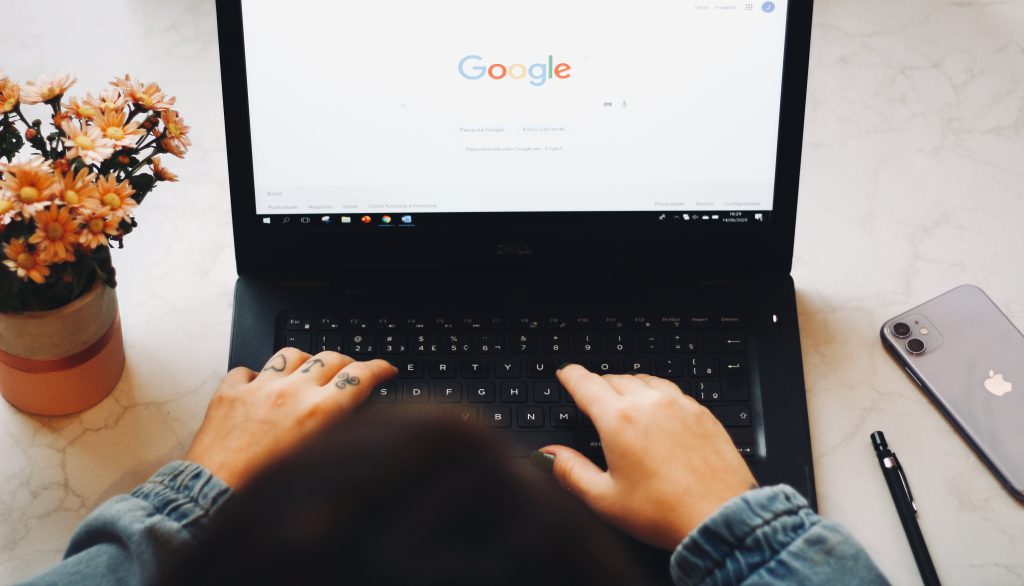 Determine Your Budget
Rehab can be a considerable financial investment. The cost depends on the type of facility and length of stay. There are various rehab options available, and the cost will vary. Insurance may cover some or all of the cost of rehab, but some places require private pay.
Here are some search terms to get started:
Private pay rehabs
Rehabs that take insurance in Colorado (or another state)
Cost of addiction treatment
Defining Insurance Coverage
Almost 75% of people with private health insurance are now treated in behavioral health care plans. Most 28-day treatment plans offer financial assistance, financing options, accept insurance, or provide scholarships. How much it costs to send someone to residential treatment may vary depending on each facility and its amenities.
Because a portion of substance abuse treatment is often deducted from medical care and pharmacy coverage, it can be challenging to get a complete picture of the total cost of treatment for substance use disorders (SUD). However, a good treatment center will communicate your options and help you determine coverage.
For example, on our site, we have contact center representatives available to assist with a  or via phone at 855-510-4585. Our contact center representatives can help determine your cost for treatment within minutes. They'll work with you to incorporate your insurance coverage and find the best path based on your unique needs.
Cost of Treatment
Treatment services are generally categorized as outpatient, inpatient hospitalization, inpatient detoxification, residential, intensive outpatient, and "other." The cost of each rehab program or service differs — state-funded programs, which take Medicaid and Medicare, are generally the least costly, while high-end luxury drug rehabs tend to be the most expensive. Nevertheless, it is best to determine your specific treatment needs and find an appropriate rehab that you can afford and meets your needs.
Three primary factors that affect the cost of rehab include:
Amenities: Some popular amenities include gyms, massage services, acupuncture, yoga, meditation, swimming pools, spas, hypnosis, four-star chefs, and other luxuries. You'll typically find these types of amenities at more high-end rehabs.
Type of Facility: Rehab costs can vary widely for inpatient treatment centers and outpatient programs. The specific state costs for each type of facility may fluctuate. Rehab centers in states like California, which have a higher cost of living, can be much higher than smaller urban areas.
Therapeutic Treatments: In addition to standard treatment procedures, like CBT (Cognitive Behavioral Therapy), detox, counseling, group therapy, or AA/NA, some rehabilitation centers offer services designed to foster comprehensive health like HBOT and dTMS. Usually, each treatment center will have a treatment team with experts and professionals who conduct the regular sessions.
Complementary Treatment Modalities
Some rehab centers incorporate complementary and alternative approaches to treatment like yoga, meditation, breathwork, acupuncture, etc. These holistic treatments provide a comprehensive approach, combatting addiction from all sides. These treatments can effectively address underlying conditions such as trauma that may precipitate addiction and substance use disorders. It's good to find out if these amenities are available and if they are something you want to incorporate into your treatment plan.
Holistic offerings might include:
Fitness training
Faith-based groups
Vision boards, imagery
Spirituality
Equine therapy
Ropes course
Tai Chi
Outdoor experiences like hiking, skiing and snowboarding, and biking
Other outdoor activities
How to Choose a Rehab Facility
Once you've done your research and have compiled a list of treatment centers, consider all the relevant factors and compare your options. Be sure to ask detailed questions so you know exactly what the treatment program offers. Treatment can be a significant investment in your time and resources, and locating the best option is essential.
In summary, here are a few final tips for choosing a treatment center:
The overall cost of treatment for a specified period and payment options
The treatment approach (center philosophies can vary widely, from 12-step to evidence-based to faith-based)
Experience and credentials of the staff
Amenities and accommodations
Available assessments and whether or not the facility can treat co-occurring disorders
If aftercare or alumni programs are available
You'll also want to consider the following:
Luxury doesn't always equal quality — The best luxury rehab center will offer luxurious accommodations with a quality accredited program.
Personal Referrals — If you know someone who has been to a treatment facility and they feel comfortable talking about their experience, ask them if they would recommend their facility.
Gender-based or co-ed rehab — Some individuals prefer a separate program to stay focused on sobriety and avoid temptations that may steer them off course.
Trauma-informed care — At All Points North Lodge, we believe that trauma-informed care should be the foundation for every treatment plan. Trauma-Informed Care (TIC) is a broad, clinically-informed approach to help someone receive care in a way that minimizes the chances of being re-traumatized during the treatment process.
Safe Spaces — Ultimately, the best facility will be one where you feel safe being vulnerable and honest. It's important to consider the measures that a treatment center takes to protect its clients' privacy, safety, and emotional well-being. If you have trauma surrounding your identity or sexuality, you will want to prioritize a treatment center that offers LGBTQIA+ affirming therapy.
Enrolling at a Treatment Facility
Once you have made a decision and selected the best rehab facility for you and your needs, it's time to enroll and start the next chapter of your life. Most treatment centers have their own set of procedures, including intake/paperwork, payment, and assistance getting to the rehab center itself. Once you receive the enrollment forms, make sure you review everything in detail so you know exactly what your obligations may be.
At All Points North Lodge, we know it can be intimidating to take such a huge step towards your recovery. We're here to answer any questions you may have, and we'll work with you to make sure you feel supported and safe throughout the entire process.
Preparing for Treatment
Once you have enrolled in treatment and are ready to begin your recovery journey, get prepared! You will most likely receive instructions on what to bring with you (what is acceptable in the facility and what is considered contraband). Make sure you follow the instructions diligently — you don't want to jeopardize your stay or the opportunity to receive treatment.
At All Points North Lodge, we will follow up with a clear outline of the facility rules, what to bring, what to leave at home, and what you can expect from your treatment as a client. You'll also receive a personalized schedule upon your arrival at the Lodge.
It's a good idea to create a list of items you will need to bring based on the feedback from your facility and your personal needs. You may also want to inform your employer or family and friends that you will be unavailable and make necessary arrangements ahead of time. Of course, you may want the details to remain private, which is entirely understandable.
Recovery is a lifelong process. By the time you have enrolled in a program, you most likely have already invested a ton of time and energy into finding the right rehab center. That time and energy is an investment in yourself — you are worthy of a life free from addiction. Remember that as you move throughout the treatment process. The results may take time, but your willingness to stay committed will play a significant role in how your experience unfolds and the outcome of your treatment.
We're here to support you as you search for a treatment facility, prepare for treatment, and walk deeper into your recovery beyond treatment. If you're ready to get started with your healing journey, or you need help finding the best treatment center for your needs, please reach one of our caring representatives by phone at 855-510-4585 or via . We'll help you find the right fit for your needs, even if it's not at our facility.
Reference
Castaneda, Ruben. "6 Tips for Finding a Good Drug and Alcohol Treatment Center." U.S. News, 7 Sept. 2017, https://health.usnews.com/wellness/articles/2017-09-07/6-tips-for-finding-a-good-drug-and-alcohol-treatment-center.
Shelly, Greenfield F, et al. "Treatment for Substance Use Disorders in a Privately Insured Population under Managed Care." Journal of Substance Abuse Treatment, 1 Dec. 2004, https://www.journalofsubstanceabusetreatment.com/article/S0740-5472(04)00086-8/fulltext.
NIDA. "Types of Treatment Programs." National Institute on Drug Abuse, 3 Jun. 2020, https://www.drugabuse.gov/publications/principles-drug-addiction-treatment-research-based-guide-third-edition/drug-addiction-treatment-in-united-states/types-treatment-programs Accessed 16 Nov. 2021.
NIDA. "Treatment Approaches for Drug Addiction DrugFacts." National Institute on Drug Abuse, 17 Jan. 2019, https://www.drugabuse.gov/publications/drugfacts/treatment-approaches-drug-addiction Accessed 16 Nov. 2021.