People who suffer with addiction, mental health, and trauma will typically undergo Cognitive Behavioral Therapy or Dialectical Behavioral Therapy as part of their treatment. Therapy is often combined with pharmaceuticals, and this course of treatment is very effective.
In recent years, a growing body of research shows that greenery and fresh air can be a surprisingly effective complement to more traditional treatment protocols. While we have been innately aware of the healing powers of nature for centuries, we now have the research to prove that nature truly is potent medicine.
Nature as Therapy
Environmental therapy looks at how someone is affected by their surroundings. Taking that a step further, ecotherapy promotes healing through a connection to the earth with exposure to and immersion in a natural environment¹.
Ecotherapy is also known as green care, green exercise, green therapy, or horticulture therapy. It can involve something as simple as taking a walk in nature, or even just seeing trees, green expanses, blue skies, or water – all of these techniques can have positive impacts on health².
While it may seem silly for doctors to write prescriptions for nature walks, a growing number of doctors are doing just that. Nowadays, more and more research supports ecotherapy as a valid and effective supplemental treatment for everything from depression and anxiety to diabetes and high blood pressure³.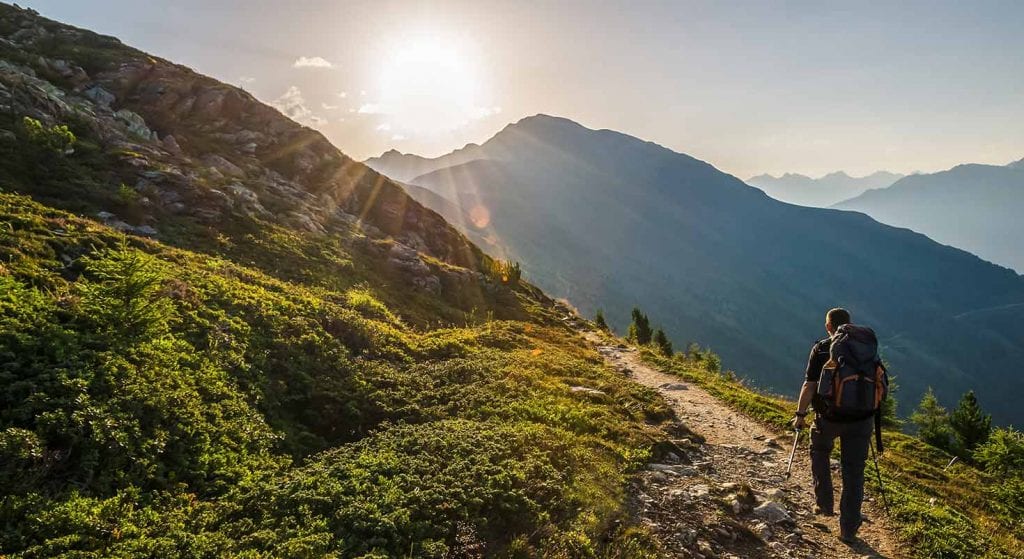 Recovery from Addiction Through Connection to the Earth
Exposure to nature is also powerful therapy for people struggling with addiction. Quiet reflection in the natural world has a way of instilling a stabilizing peace for those who struggle to find it.
The simple calm of the crunch of fall leaves under your feet can encourage a sense of connectedness to the earth. Grounding with nature can help us tap into mindfulness. These practices can become a life raft for someone struggling with the relentless undertow of addiction⁴.
Ecotherapy for Physical and Mental Well-Being
With populations in urban and suburban areas on the rise, we depend on technology to stay connected, focusing more on screens than ever before. Life is becoming more complicated with more distractions and less focus on the natural world. As a result, the number of diagnoses for mood disorders, mental illnesses, and stress-related health concerns has started to climb³.
The Research on Ecotherapy
There are many ways exposure to nature can help us heal:
Significant lowering of feelings of depression and anxiety³
Lowered glucose levels, cortisol levels, heart rate, and blood pressure⁵
Increased levels of NK cells that fight off tumors and infection⁵
Increased sense of connection and improved mood³
Heightened focus and attention³
Diminished feelings of aggression and isolation¹
Enhanced cognitive function⁶
Numerous studies have tracked participants who spend time in nature (or even just look at images of nature) and compared results to participants exposed to urban settings and pictures. In all of the studies, the group exposed to nature had noticeable improvements in working memory, cognitive flexibility, attentional control, and decreased activity in the region of the brain associated with a critical factor in depression² ³.
Ecotherapy is not a replacement for more standard approaches to healthcare and therapy, but it can be an excellent complement to a treatment plan.
Renewal in the Rocky Mountains
At All Points North Lodge, we're able to harness the powerful healing energy of our natural environment and share that experience with our clients as they move forward with their healing journey. With the beauty of the Colorado Rockies, crystal blue skies, tons of greenery and wildlife, and 300 sunny days a year, our clients can take full advantage of various outdoor activities to complement the work that they're doing in treatment.
Below, we're sharing some of the activities at APN Lodge that will get you fully immersed in nature. Please note that the activities marked with an asterisk are add-on options that incur an out-of-pocket expense. Please check with our Hospitality Team to confirm availability based on season and local COVID-19 regulations.

Cross country skiing is a fantastic way to become grounded with the earth as you glide through the snow in an almost meditative way. APN has miles of trails surrounding the Lodge, so it's easy to get out there and immerse yourself in the landscape.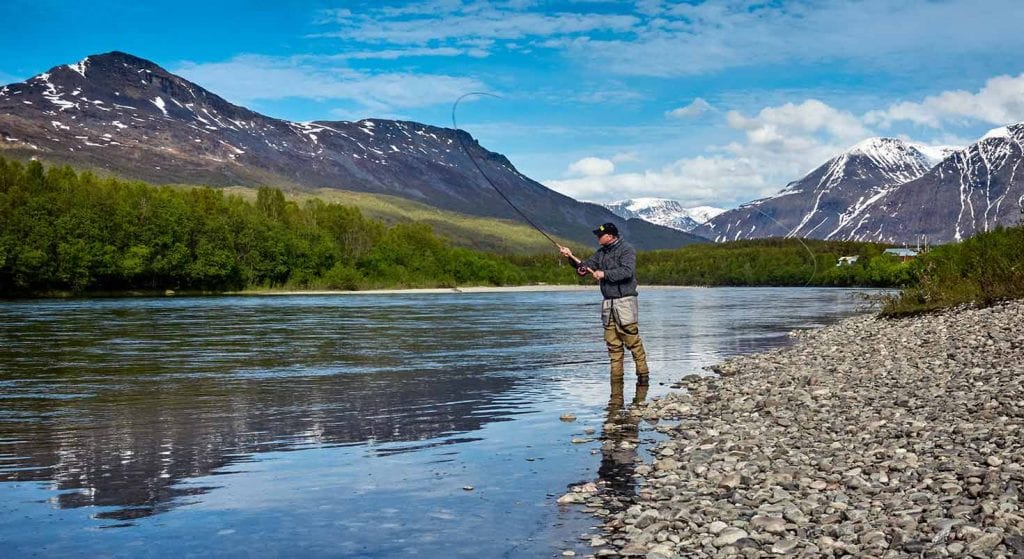 Wade out into a babbling stream to try your hand at fly fishing. As an added bonus: you'll learn patience and gain an appreciation for nature's calming companionship.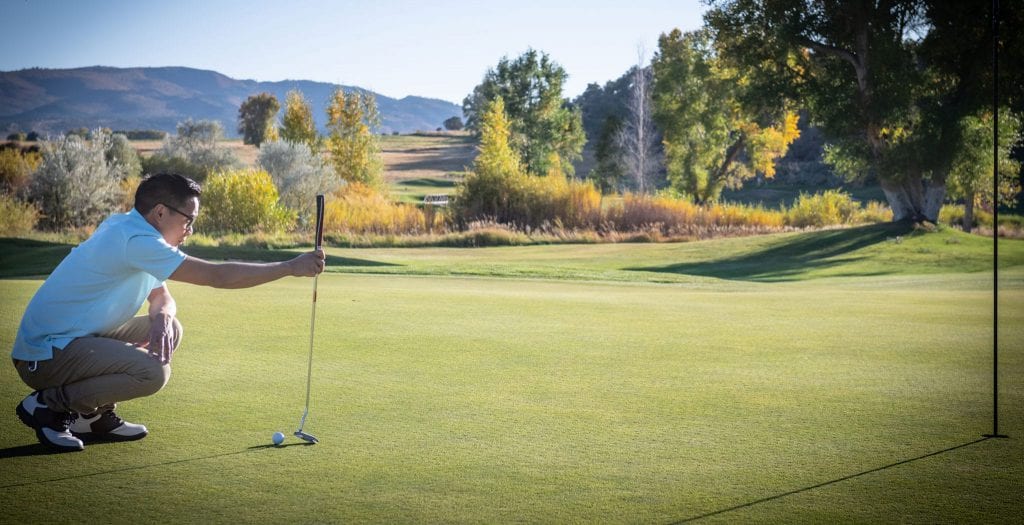 While getting out on a golf course might not feel like an activity that gets you "communing with nature," it can still supply a healthy dose of greenery and an opportunity to get your blood pumping. Golfing in Colorado includes fresh air, sunny blue skies, the chance to focus on a challenge, and a different way to connect with your body.

Take in expansive views of the Rocky Mountains and enjoy a new perspective. Venture into the earth and take the opportunity to reflect and ground yourself. This activity is a great way to increase your awareness of your relationship with the planet.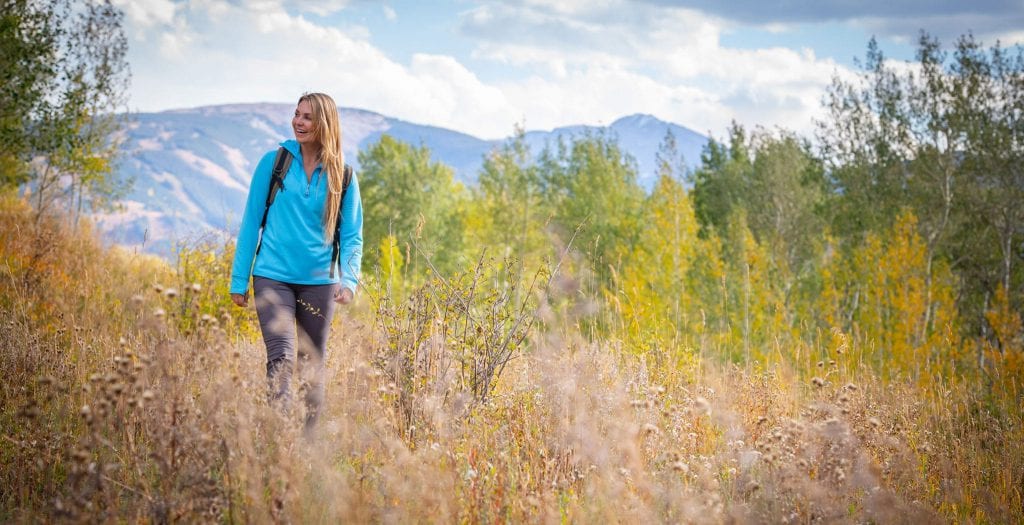 What better way to experience the mountains' healing powers than putting one foot in front of the other and feeling the rhythms of your body syncing up with the immense beauty all around you? The trail can be a place where you let go of regrets, judgment, anxiety, and pain, if only for a while. Forest bathing helps us find a greater awareness of our five senses and helps to bridge the gap between us and the natural world⁷.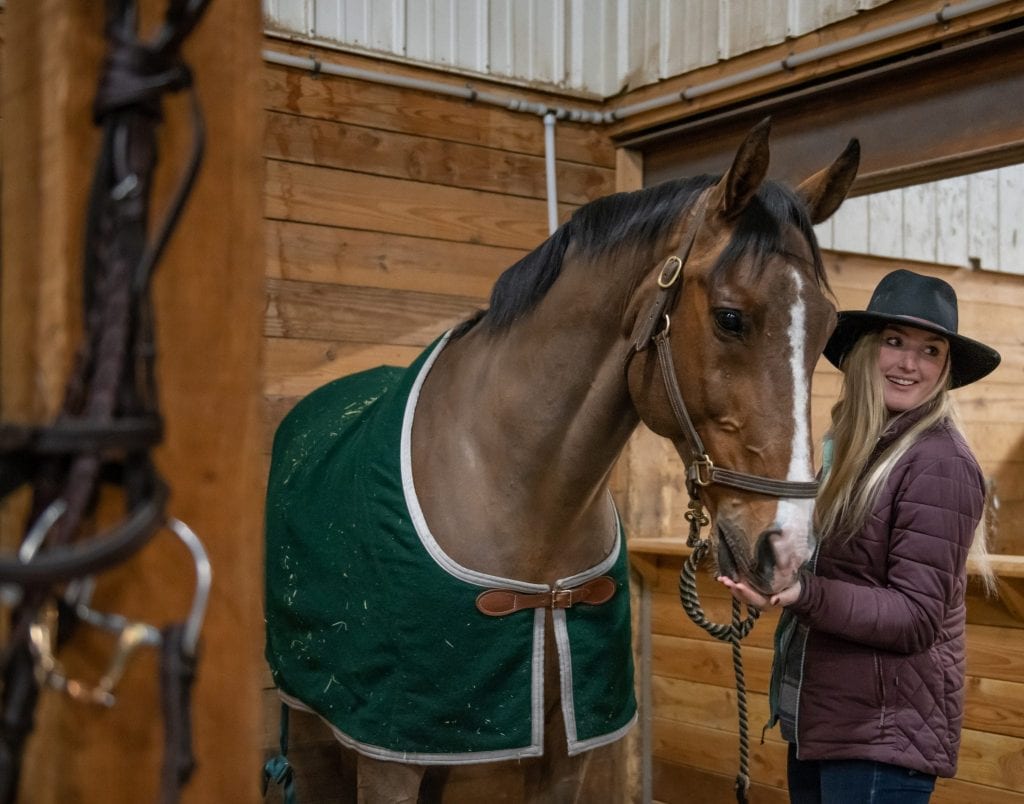 Riding a horse surrounded by mountain peaks on a beautiful valley trail is a great way to experience nature. With the lulling cadence of the horses' hooves, you just might find trust for that gentle living creature and yourself.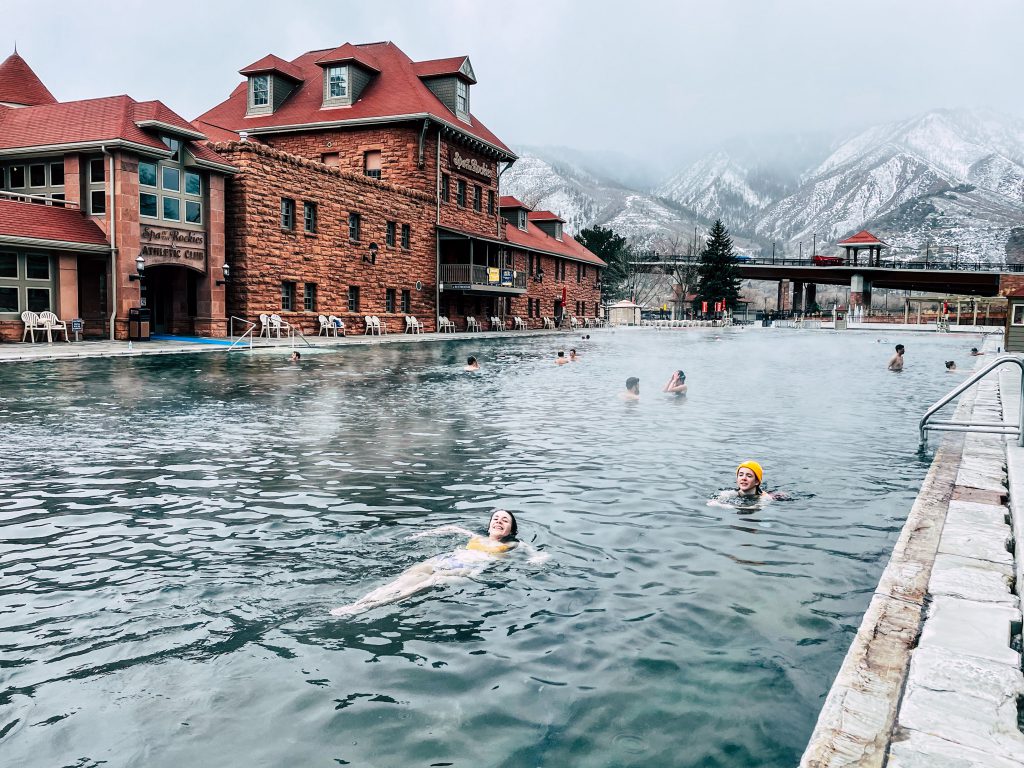 Hot springs occur when heated water bubbles up out of the earth. They are loaded with essential minerals like silica, calcium, magnesium, and potassium. These healing minerals are a balm for the skin, and the relaxing water is a salve for the soul.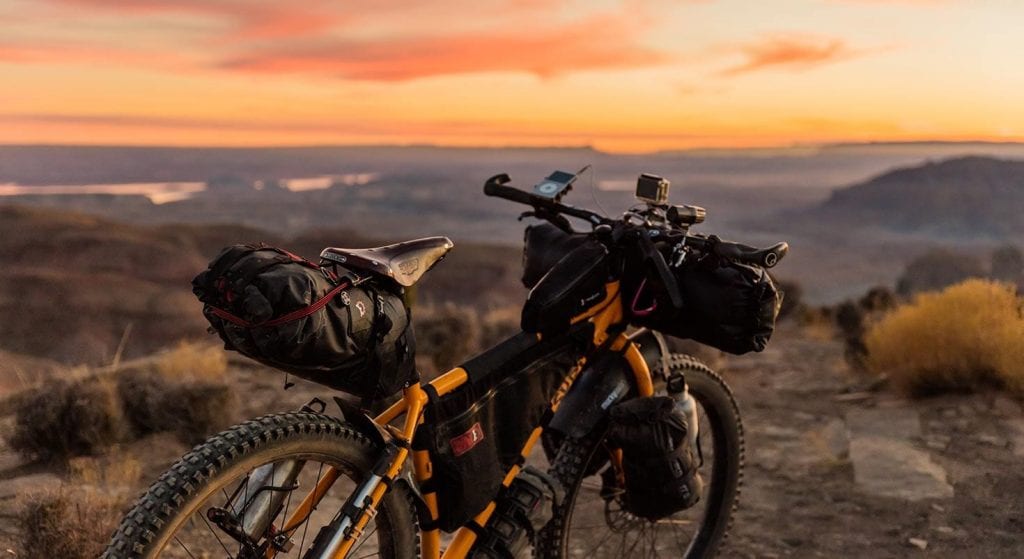 Whatever your speed, regardless of the time of year, there's a bike and a trail just right for you. If you're less interested in the exercise afforded by biking, you can try an electric bike that takes some of the work out of it and allows you to enjoy more scenery. Fat tire bikes are a great option for riding even when snow blankets the ground. Whatever you choose, this is a great way to get out in the mountains and let your cares drift out behind you.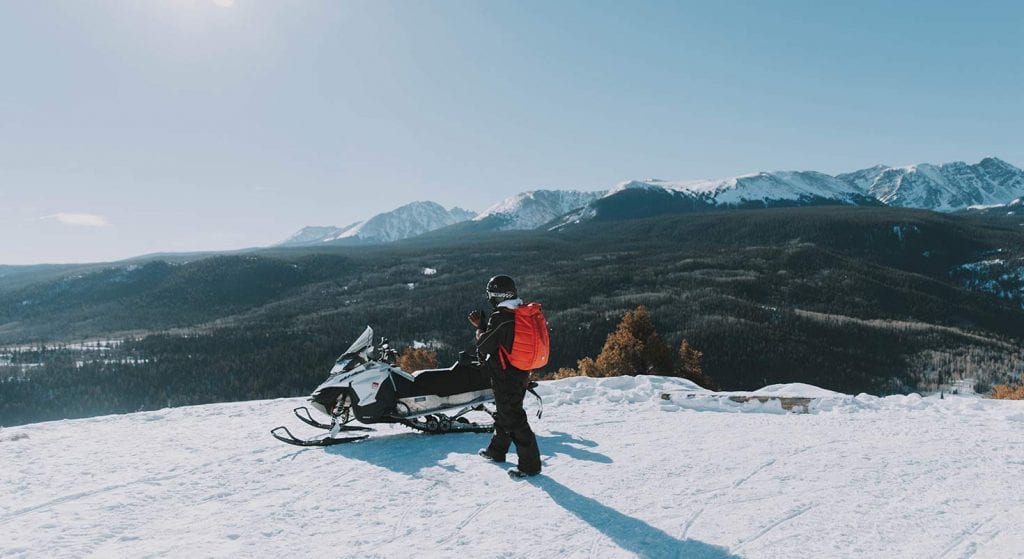 While you can peacefully absorb nature on a hike, seeing the mountains from a vehicle offers the opportunity to climb quickly and take in stunning vistas from many different vantage points. Let the wind blow your hair, sit back, and take it all in from a unique perspective.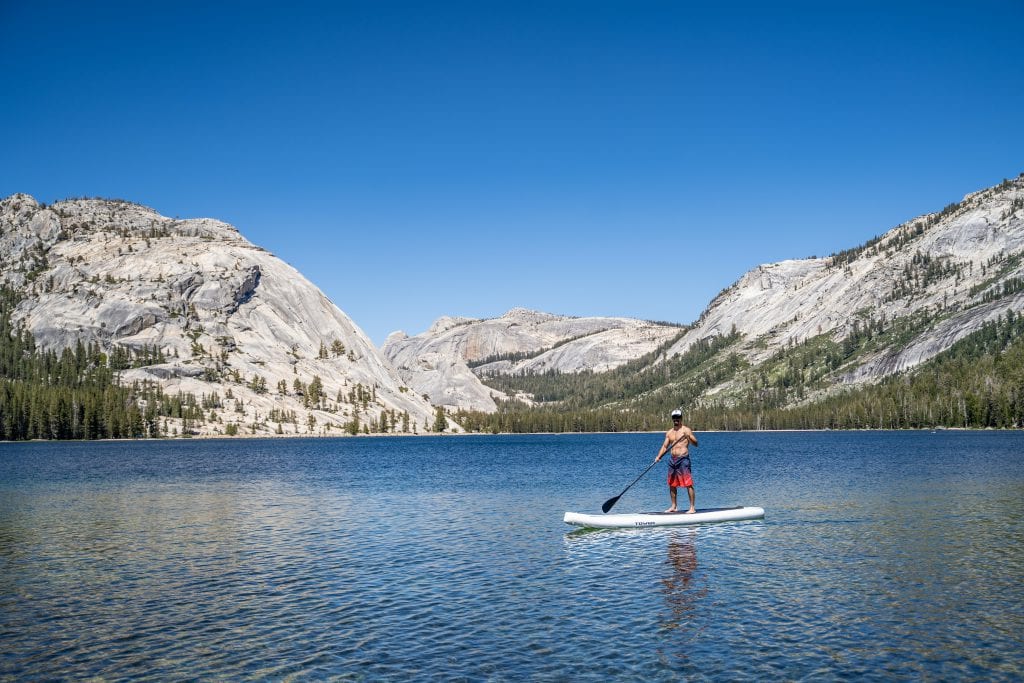 In the heat of the warmer months, paddleboarding is a fun activity that can test your balance while also providing you some solitude granted by the water rippling beneath your board. You can deepen your skills quite quickly with a bit of regular practice, which is a great way to mirror the work you're doing in treatment.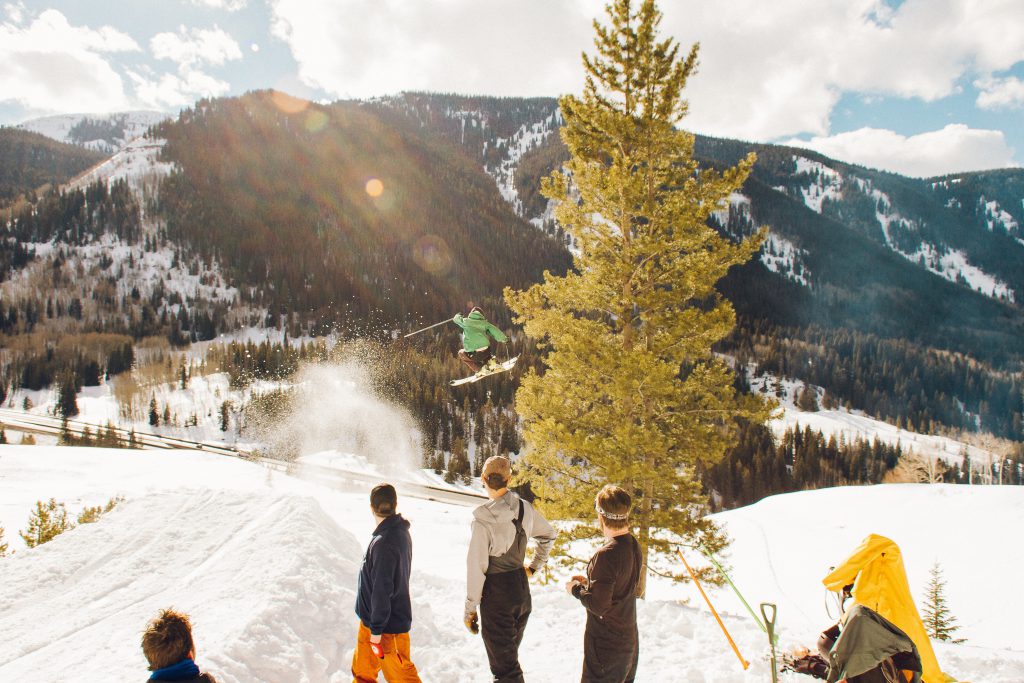 What better way to remind yourself of the greatness of nature than to stand at the pinnacle of a mountain, gaze down upon the majesty of all you can see, and then zip down with the wind ripping through your hair! Stand closer to the sun atop the Rockies, then get a healthy dose of oxygen and natural endorphins as you fly down the runs again and again. Wear yourself out with all the fresh air and exercise, and then wrap it up with a cozy hot cocoa before a crackling fire in the lodge.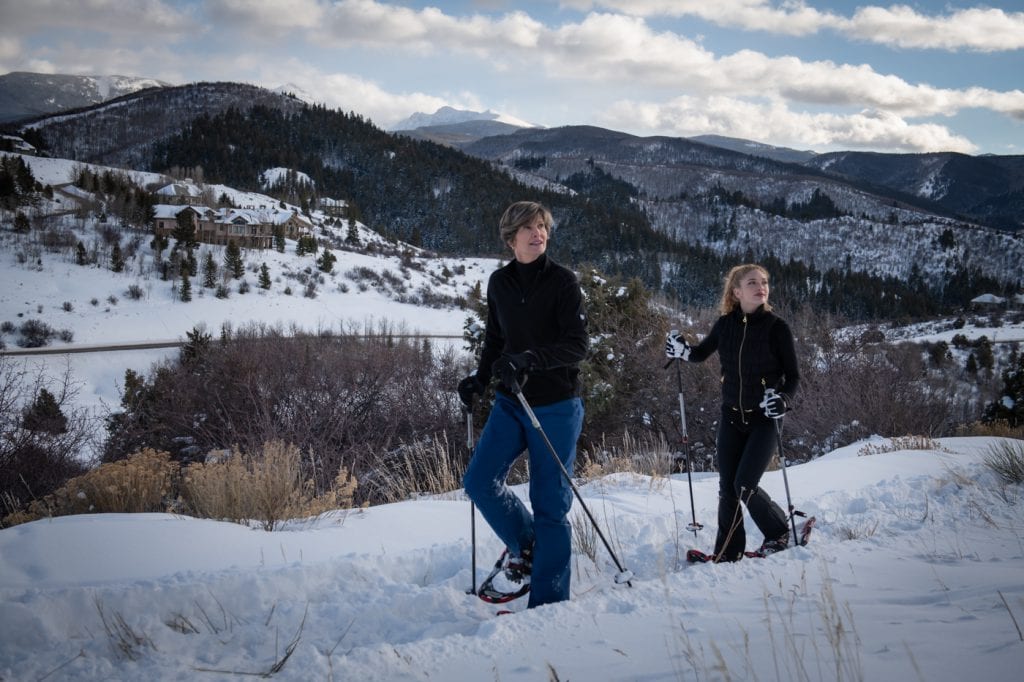 Snowshoeing is like the wintery version of hiking: just strap the snowshoes on over your boots and you're ready for some snowy serenity and peaceful mountain scenery. Leave your troubles on the trail and focus on connecting your breath with the breeze in the trees.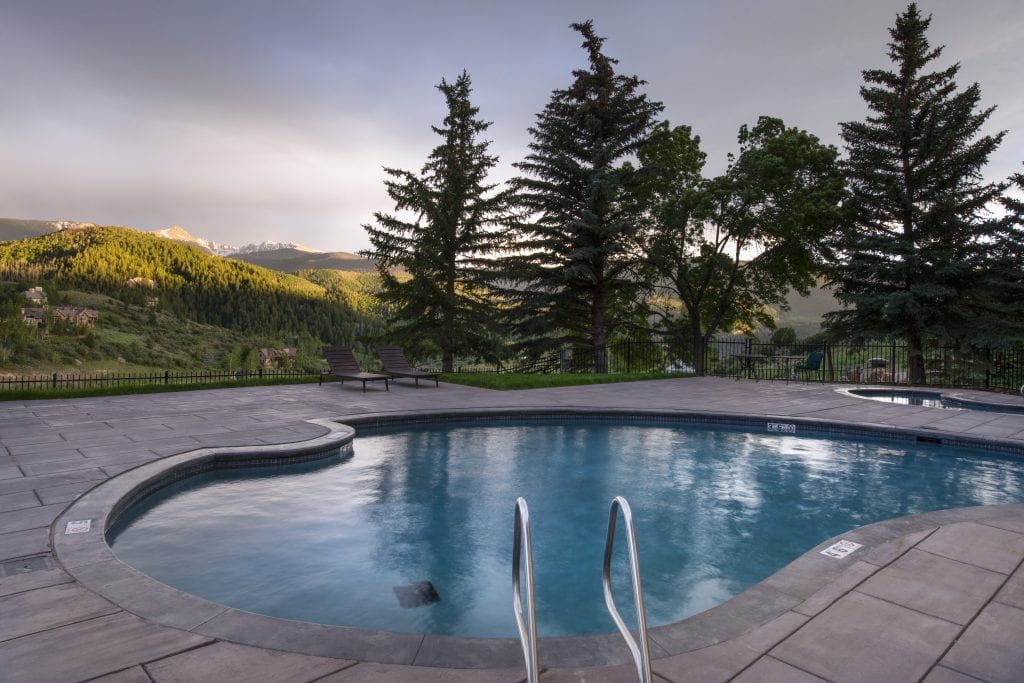 At All Points North Lodge, we have both indoor and outdoor pools. Either option offers the opportunity for exercise, relaxation, and stunning mountain views. Feel the calming lightness of your body immersed in water while you breathe in the fresh air of the Rocky Mountains and marvel at the beauty all around you. It's a perfect way to start or end your day!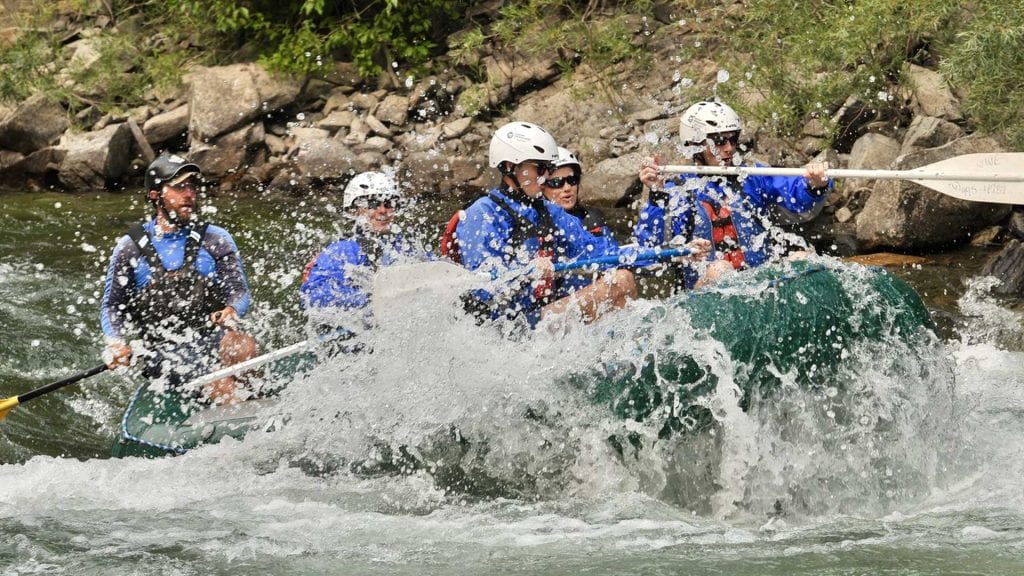 Colorado offers so many great adventures in nature. If you're looking to get your adrenaline pumping, whitewater rafting is a great option. Whether you choose the milder class I rapids or go for a full-blown adventure with class IV, get ready to let go of some control, put your trust in your guide and team, and feel the power of nature as you flow through the rapids.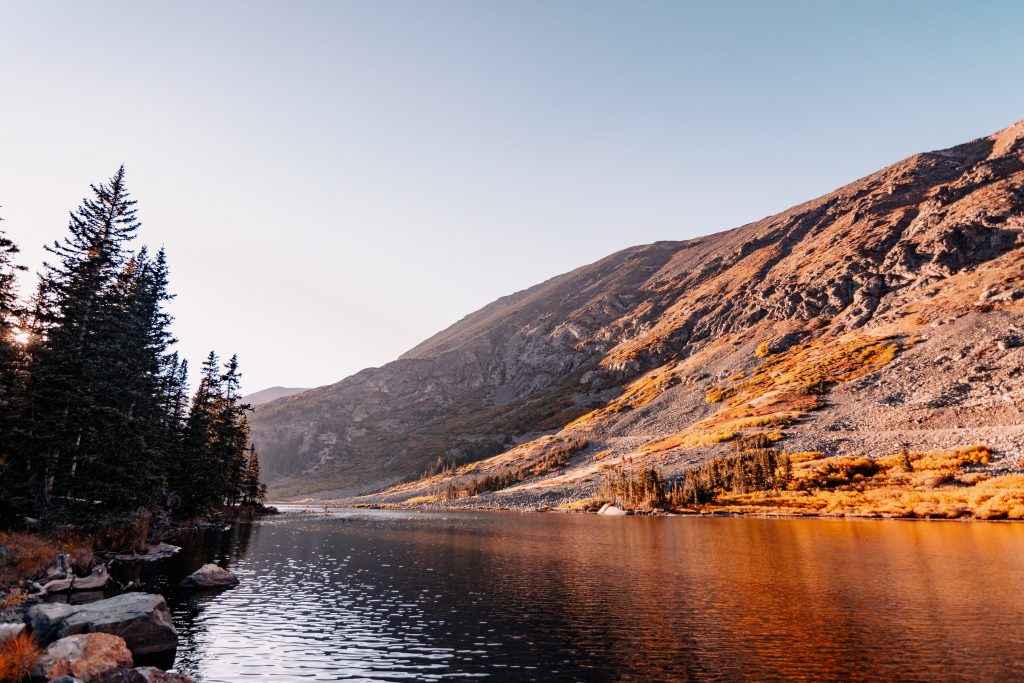 There's nothing like zipping through the trees, over streams and gorges while hooked to a cable. Take a leap of faith to experience a whoosh of nature and a brand new adventure that will help you build up your self-trust.
Ecotherapy at All Points North
All Points North Lodge is uniquely situated on a mountain in beautiful Edwards, Colorado. With stunning views and top-notch care, APN is quite literally a few thousand feet above other treatment centers.
Our caring clinicians will guide you through the process of working through addiction, trauma, and mental health issues as the Rocky Mountains nourish your soul and instill a new sense of freedom. To learn more, reach out to us through our or by calling 855-510-4585.
Reference
Raypole, Crystal. "Ecotherapy and the Healing Power of Nature". Healthline, August 31, 2020, https://www.healthline.com/health/mental-health/ecotherapy.
Weir, Kirsten. "Nurtured by Nature". American Psychological Association, April 1, 2020, https://www.apa.org/monitor/2020/04/nurtured-nature.
Jordan, Rob. "Stanford Researchers Find Mental Health Prescription: Nature". Stanford, June 30, 2015, https://news.stanford.edu/2015/06/30/hiking-mental-health-063015/.
Benton, Sarah A. "Nature and Recovery: How Your Connection Can Help You to Heal from Addiction and Mental Health Issues." Psychology Today, 16 Oct. 2012, https://www.psychologytoday.com/us/blog/the-high-functioning-alcoholic.
Robbins, Jim. "Ecopsychology: How Immersion in Nature Benefits Your Health", Yale Environment 360, January 9, 2020, https://e360.yale.edu/features/ecopsychology-how-immersion-in-nature-benefits-your-health.
Park, B.J., Tsunetsugu, Y., Kasetani, T. et al. The physiological effects of Shinrin-yoku (taking in the forest atmosphere or forest bathing): evidence from field experiments in 24 forests across Japan. Environ Health Prev Med 15, 18 (2010). https://doi.org/10.1007/s12199-009-0086-9
Li, Qing. "The Benefits of 'Forest Bathing'." Time, Time Magazine, 1 May 2018, https://time.com/5259602/japanese-forest-bathing/.
Reviewed by Emmeline Massey MSW, LSW