Table of Contents
Why Should You Choose Luxury Rehab?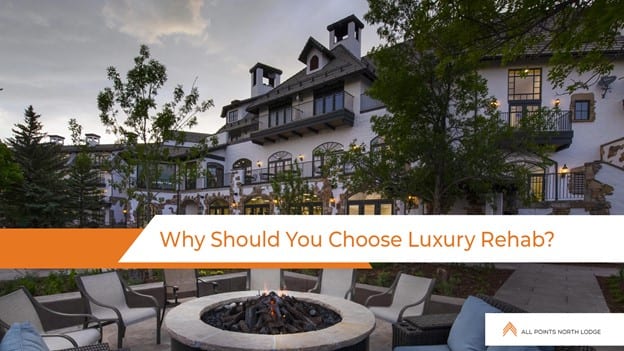 For some, the term "luxury rehab" brings to mind an outrageously upscale locale featuring only the finest amenities and concierge service. With this image, it's as if rehab was a fabulous spa where one can participate in recovery from drug and alcohol addiction during their spare time or in short meaningful stints.
The truth is that drug and alcohol addictions are life-threatening conditions. They are also certainly life-degrading conditions. Families, careers, health, and one's sense of self are slowly ruined before, in many cases, ending altogether.
Addiction and mental illness are the only conditions that poison the sufferer's mind with shame and caution the person —above all else — not to get help.
Addiction is complex in how it intertwines with life circumstances or stems from trauma. The abuse of drugs and alcohol can be a symptom of a co-occurring disorder such as depression or anxiety.
Today's powerful opioids simply raise the stakes and increase the danger of addiction. A casual user can have their life snatched away in the blink of an eye.
So, why should you choose luxury rehab? Many luxury rehabs, including All Points North Lodge, have gone all in to bring sufferers the best, most integrated services imaginable. The best luxury rehabs have invested enormously in recovery and wellness. They believe their clients' lives are worth it. They believe that the freedom and joy of a strong recovery are worth the price of admission.
[box]
The Benefits of Luxury Rehab:
Individualized treatment
Small staff-to-client ratio
Full continuum of recovery care
Integrated behavioral health
Understanding of executive and celebrity lifestyles
Accommodation of special requests
Amenities that foster recovery
Superior technology services
Alumnus community
[/box]
This article highlights the profound benefits of participating in a luxury rehab. Whether the person in need is you, one of your clients, or someone you love, it is important to know that leading rehabs are providing recovery services in new ways.
So while amenities are amusing to contemplate, the essence of what makes luxury rehabs so effective is the actual clinical treatment: assessment by a top group of professionals, custom curated treatment plans, integrated treatment and wellness, medically supervised detox, group and individual therapy, trauma therapy, and much more.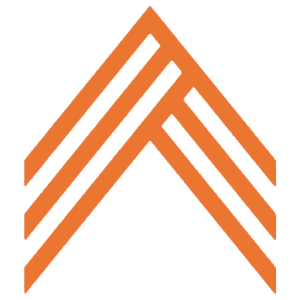 Luxury Rehabs Offer Individualized Treatment
Twelve-step recovery programs — such as Alcoholics Anonymous and Narcotics Anonymous — are often viewed as a one-size-fits all solution for recovery from alcohol and drugs. If a treatment facility bases its recovery program on the 12 steps alone, it does not provide individualized care. Many standard rehabs do just this.
AA and NA are great programs for alcoholics and addicts who respond to them. Typically, individualized treatment will suggest Alcoholics Anonymous or Narcotics Anonymous meetings as just one of many peer support options.
Some individuals do not satisfactorily respond to these programs. For whatever reason, the tenets or principles of these classic recovery programs are not something these participants can believe in or adhere to. They require something different.
Luxury rehabs strive to be the opposite of a one-size-fits-all recovery program.  At All Points North Lodge, the experts staff learns the client's story and creates an individualized treatment program. The extensive multidisciplinary assessment helps the staff custom-curate precisely what the client needs.
Luxury rehab personnel believe it is vital to understand the client in order to treat the client. The philosophy is that personalization will help optimize the successful outcome of long-term recovery.
"We look at people as individuals and come up with treatment plans that are tailored to them," APN Lodge CEO, Noah Nordheimer, states. "We don't put people into cookie-cutter 'programs.' We design programs around people."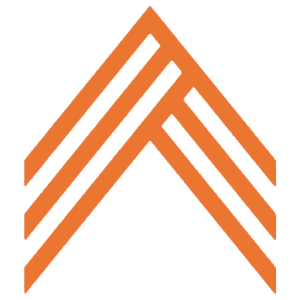 Luxury Rehabs Have a Small Staff-to-Client Ratio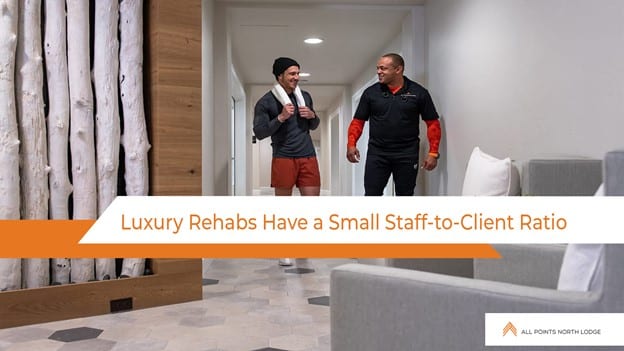 Many standard rehab facilities are short-staffed. This can cause clients to be overlooked or enable them to hide if they are not ready to get sober. It can also cause clients to feel like a number and to overlook this precious and urgent opportunity to change their lives.
In contrast, luxury facilities typically have a much smaller staff-to-client ratio. Luxury rehabs can invest in hiring the most accomplished professionals and can build up their staff to incorporate specialists trained in all aspects of recovery. This improved ratio enhances clients' individualized care and allows staff to get to know clients on a much deeper level. Such understanding can often have a big impact on the success of a client's recovery.
It's not just the treatment and wellness programs that can be individualized. The small staff-to-client ratio enables the entire experience to be personalized for the individual.
Because standard rehabs accommodate more clients at once and with fewer staff, they frequently apply standardized rules to all. Some personalities will chafe at such rules, undermining their chances of recovery.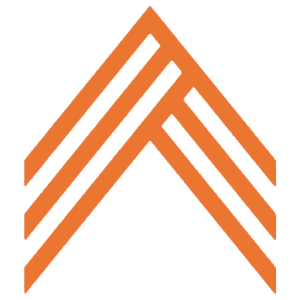 Luxury Rehabs Offer the Full Continuum of Recovery Options and Care
Standard rehabs tend to focus on the symptom — alcohol or drug abuse — but overlook the causes and conditions that precipitated the descent into addiction. Such an underlying cause could be childhood trauma resulting from abuse. In addition, standard rehabs tend to overlook important co-occurring disorders such as major depression or bipolar disorder.
"The majority of our clients have co-occurring disorders," Nordheimer says. "They need integrated care."
The best luxury rehabs offer a full continuum of recovery options and care.
APN Lodge provides a continuum of treatment that begins with detox and proceeds all the way through individual therapy during outpatient care. The Lodge staffs a variety of master's level clinicians, therapists, psychotherapists, medical team, psychiatrists, and psychiatric nurse practitioners. Customized care blends evidence-based practices, philosophy influences, and components of the ECHO Model and Medical Home Model. Trauma integration forms the foundation of all APN Lodge therapies. In group and one-on-one sessions, we utilize our clinical team's expertise in CBT, DBT, EMDR, PIT, and much more.
The fact that standard rehabs do not provide the full continuum of care found at luxury rehabs has a direct bearing on client outcomes.
"With standard rehabs, a lot of times clients are passed between providers," Nordheimer says. "Because they don't offer the full continuum, the client's care record is rarely intact. What happens is the client has to continue to tell their story over and over. This is where clients get treatment fatigue, because they are kind of being passed along and they never make progress past a certain point. They get frustrated with the process."
APN Lodge is committed to discovering new solutions and breakthroughs to foster both recovery and overall wellness. The Lodge is advancing scientific research through the use of an on-campus Deep TMS machine which is FDA-approved to treat major depressive disorder and smoking cessation and has shown promising indications for relieving anxiety. APN Lodge is also studying the impact of its in-house Hyperbaric Oxygen Treatment Therapy in treating brain injuries which can lead to depression and substance abuse.
Most luxury rehabs strive to offer a variety of recovery options. APN Lodge offers a variety of recovery options that are unmatched. To access the same range of services, a recovery client in cities such as Malibu, Chicago, or New York would need to travel to multiple facilities, meet multiple doctors, and tell and retell their story again and again.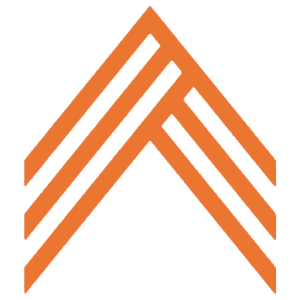 Luxury Rehabs Understand the Executive or Celebrity Lifestyle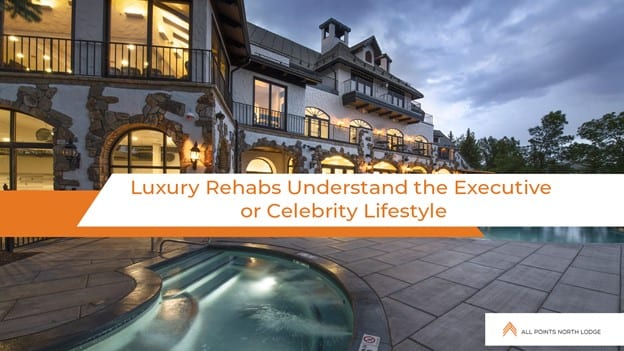 The circumstances of one's life affects addiction. Responsibility, money, and public scrutiny are stressors that can have a direct bearing on how addiction develops and progresses.
Treatment professionals at luxury rehabs understand how the lifestyles and incessant demands facing executives or famous athletes play into addiction. Although you don't need to be rich or famous to go to a luxury rehab, these high profile clients often require customized programs to adapt to their schedules and unique lifestyles.
Luxury rehabs offer greater anonymity and privacy for executives and celebrities. More than most people, executives and celebrities face social stigma and loss-of-standing related to addiction.
It is for this reason that some luxury rehab centers are located in remote areas with strict security measures. APN Lodge is situated on a 30-acre campus in the heart of the Rocky Mountains in Edwards, Colorado. In order to maximize privacy, APN Lodge offers private suites and private dwellings for high profile executives and celebrities.
Many clients with public profiles are unable to meaningfully participate in group therapy. Rather than share the practitioner's time with 10 other clients, these clients often need special accommodation in the form of private therapeutic sessions.
For many of these elite clients, "luxury" is simply a way of life. In contrast, standard rehabs may offer spartan quarters, require mandatory chores, and provide lesser quality food. For clients who are accustomed to luxury, such amenities and programmatic requirements can prove to be a distraction counter-productive to focusing on and achieving recovery.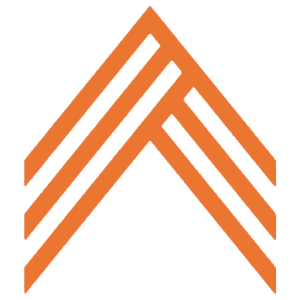 Why Travel to Luxury Rehab?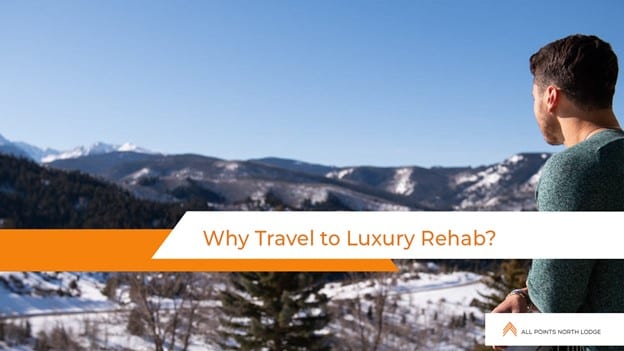 Why should an individual travel for luxury rehab? Why shouldn't they go to rehab in their own hometown?
Well…people, places, and things. For clients who want to recover — if they honestly want to give themselves a chance to get well — they may need to change the people they see, the places they go, and the things they do. This crucial strategy for early recovery is commonly understood within the recovery community.
By getting out of her old routines, by staying away from his old haunts, and by avoiding their old friends and acquaintances, fledgling recovery participants take time away to establish new patterns — patterns that could help save their lives.
APN Lodge is situated on a sweeping campus tucked in the famed Colorado Rockies. There is an abundance of nature, including streams, wildlife, and wooded trails. Traveling for rehab can place clients in a wondrous new location where healing nature can do its work.
Still, the Covid-19 pandemic continues to interrupt our lives. For clients who are unwilling to travel, APN Lodge can conduct treatment remotely via its telehealth app for online therapy and virtual addiction treatment.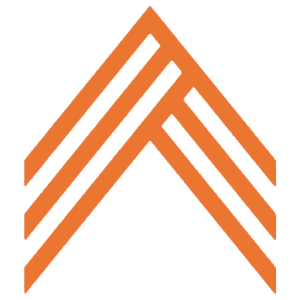 Luxury Rehab Facilities Can Accommodate Work, Travel, and Family Life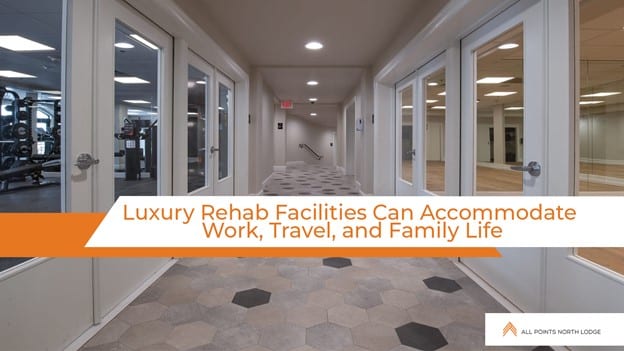 Luxury rehabs can handle requests which would be unheard of in a standard rehab setting.
For example, while curtailing a client's cell phone or internet usage can be an effective way to encourage them to focus on recovery, some clients simply cannot unplug or completely disengage from their lives for 30 days.
Sometimes an executive has serious fiscal duties. A celebrity may have scheduled a prior performance. An entrepreneur may need to check in with his or her team some days. Luxury rehabs can be flexible in these situations, often pairing the client with a sober companion or therapist to ensure safe and sober travel.
Occasionally, the accommodation may involve other family members. Nordheimer tells the story of an entire family planning to visit APN Lodge. Both the husband and the wife are seeking help for addiction. Both will receive custom-curated treatment plans. The couple will be working separately and together. The kids will be skiing and participating in other activities.
"It's not a typical scenario," Nordheimer says. "You listen for people's barriers for coming into treatment and you have to solve these things. Otherwise, they stay in the category where they are not getting help."
Luxury rehabs are capable of this type of flexibility.
"We've got to make recovery more inviting," Nordheimer adds. This leads us to yet another benefit of upscale rehabs. They are attractive and alluring destinations.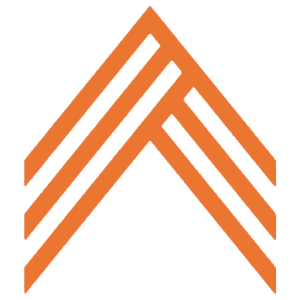 Amenities Can Help Clients Engage With Life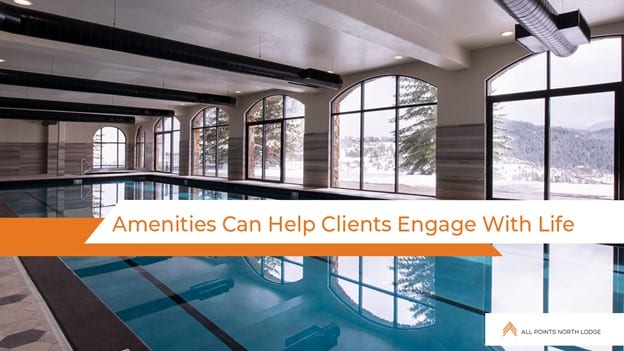 There's a reason that Malibu is known as the "Rehab Riviera." When a person is contemplating getting sober — if he or she is truly on the fence — a beautiful and worthwhile destination can encourage them to make the trip. The ideal destination they envision can play a key role in getting someone to begin their recovery journey.
Every little bit helps.
APN Lodge is called such because it is a former lodge resort and spa. The majestic setting offers several miles of hiking on trails winding through the mountains. Hiking is just the beginning.
APN Lodge offers pursuits to help clients rediscover their passion for life. Clients can flyfish in the rivers to connect with their surroundings. Riding horses may afford them a sense of freedom amid their struggle for recovery. During the winter, skiing and snowboarding trips are available just an hour away at Beaver Creek and Vail ski resorts.
In addition, clients can participate in golfing, mountain biking, swimming, culinary classes, acupuncture, bowling, an escape room, gondolas and vapor caves, the gym, hot springs, massage therapy, movie nights, mountain pass road trips, ATV, electric bikes, paddle boarding, whitewater rafting, yard games, cross country skiing, fat tire snow biking, ice skating, snowshoeing, snowmobiling, and snow tubing.
These "amenities" can help clients discover or rediscover what they love about being alive. Nature's healing balm gives them a palpable reason to keep going and keep working.
Not to be outdone by any luxury rehab in the United States or abroad, APN Lodge's gorgeous housing accommodations include semiprivate and private suites and are complete with a state-of-the-art fitness center, onsite spa, chef, and exceptionally tasteful décor.
Don't take our word for what's exceptionally tasteful. Judge for yourself by watching this photo gallery and video tour of APN Lodge and its grounds and amenities.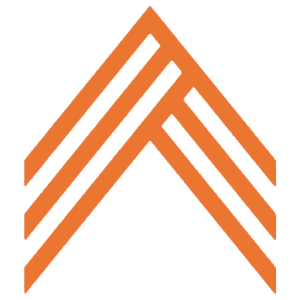 The Best Luxury Rehabs Go Beyond Mental Health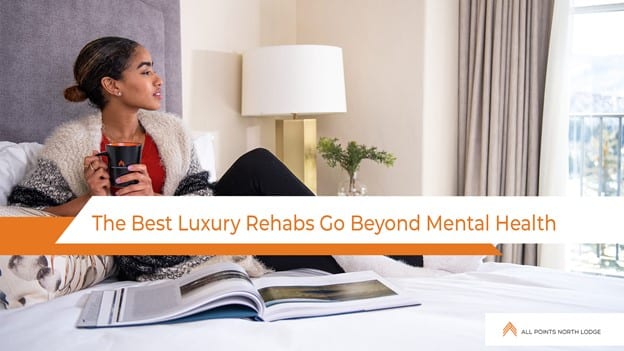 The finest luxury rehabs go beyond providing mental health services to help clients heal physically, spiritually, and emotionally. They address the symptoms of addiction and identify and treat the underlying causes that trigger addiction and block a healthy, fulfilling life.
APN Lodge is beyond rehab and mental health. We offer a health track that features concierge primary care, wellness, prevention, and performance programs that provide physical therapy and rehabilitation, peak performance programs, a concussion and depression center, and executive health packages.
Our physical therapy and rehabilitation programs are available in partnership with Vail Health and Vail Integrated Medical Group. They can  include aquatic therapy, brain and balance care (specializing in concussion management), orthopedic rehabilitation, sports rehabilitation, women's health, joint therapy, and more.
The executive health packages are profoundly comprehensive. These cover vascular health, medication, nutrition and supplementation, exercise and movement recommendations, and body composition analysis.
We also focus on spiritual health and emotional wellbeing. Our health care professionals may recommend mindfulness training for anxiety or conscious connected breathing as a treatment option.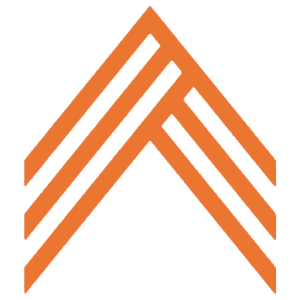 The Plague of Addiction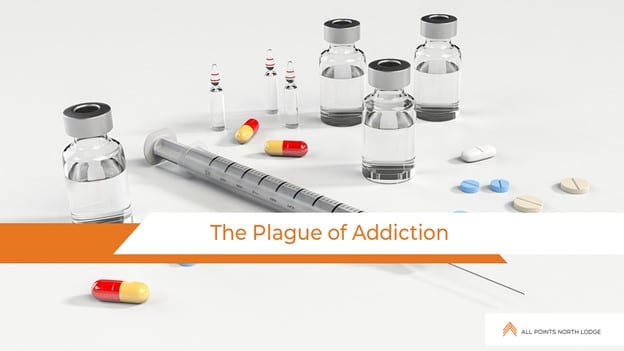 According to the Centers for Disease Control and Prevention (CDC), in 2019 more than 70,000 people died from a drug overdose. Drug overdoses were the leading cause of injury-related death in the United States during 2019. More than 70% of overdose deaths involved prescription opioids, heroin, or synthetic opioids such as fentanyl.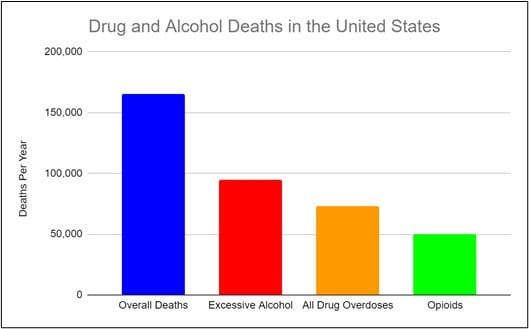 Amid the ongoing opioid crisis, alcohol addiction continues to quietly kill Americans by the tens of thousands. Even if it doesn't say so on the death certificate, chronic alcohol abuse has been a driving force for premature deaths. Excessive alcohol use is responsible for more than 261 deaths daily and more than 95,000 deaths annually in the United States, according to the CDC.
Alcohol and drug addiction destroy not only the life of the addict, but often the lives of family members. Effectively treating drug or alcohol addiction frequently requires getting professional help and spending significant time away from one's everyday life.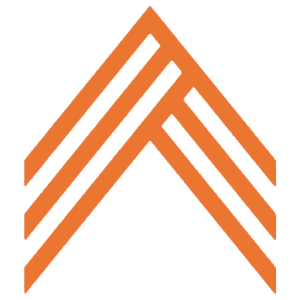 Seeking Help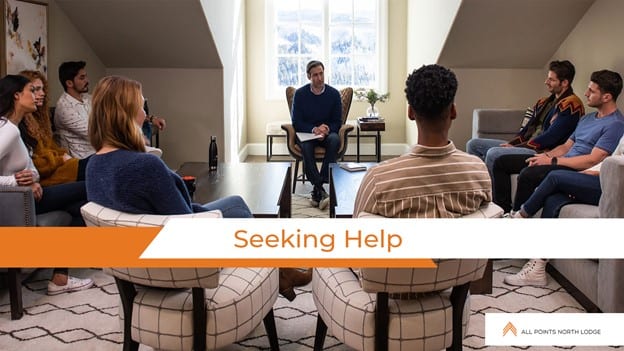 Given the terrible toll that addiction takes, the goal is to remove the stigma in getting help.
For people suffering from addiction, realizing that they need help is an epiphany that some term a moment of grace or clarity. The person's attitude toward getting help is often fragile and may revert to resistance at any moment. Asking for help is a tremendous act of courage. Getting help while the window of willingness is open is incredibly fortunate.
A lot of things have to align for people to successfully enter rehab. APN Lodge believes that it is time to champion those who successfully reach out to receive addiction treatment and mental health services.
When an individual finally reaches the point where they are ready to take action, the question of what to actually do is daunting. This question can become emotionally overwhelming for those fighting addiction and for those trying to help.
Should the person go to a detox center? Should they attend Alcoholics Anonymous or Narcotics Anonymous meetings? Should they go to therapy? Should they go online and try to manage their condition using new medications? Should they do outpatient treatment? Inpatient treatment? Who should they trust for answers and what are the questions they should ask? And what about that co-occurring condition which has clearly haunted the person for most of his or her life? Will that condition be treated or will it continue to spur addictive behavior?
Luxury rehabs remain one of the best choices for getting sober and getting well. Because luxury rehabs provide individualized treatment, they can assess the client's individual needs and proceed accordingly in an integrated fashion.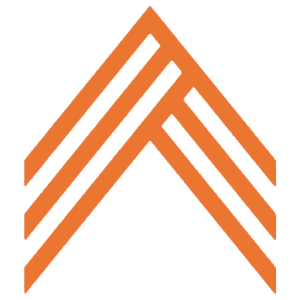 Remaining Connected After Treatment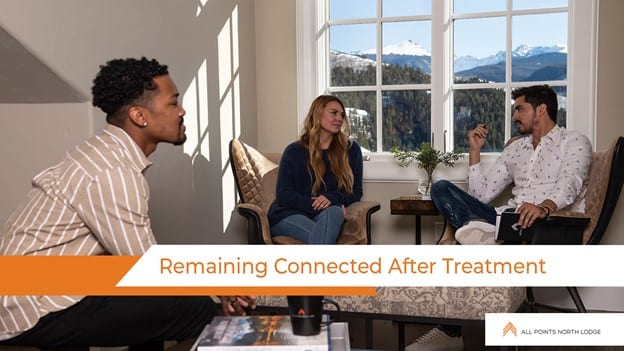 One of the most beneficial aspects of participating in a luxury rehab is that when the program is finished, the client can remain "connected." He or she becomes part of the "alumni."
Many luxury rehabs hold alumni events for years and years afterwards. In some cases, clients go back to participate in additional wellness programs that expand their self-knowledge and strengthen their sobriety.
Many clients of luxury rehabs remember their time spent with tremendous fondness. This was the period when they began to receive information that would ultimately change their lives and liberate them from a life servitude to addiction. Seeing the people that were there when this miracle occurred — whether they be staff or other "class members" — serves to strengthen their commitment to sobriety.
This brings up one final benefit of attending luxury rehab: technology. Many luxury rehabs have made major investments in technology in order to help clients cope with the chronic nature of addiction.
No luxury rehab — no 30-, 90-, or 180-day program — can guarantee a lifetime of recovery from addiction. It doesn't happen that way. Clients must work at recovery. They will fare best if they remain connected to others who are doing the same.
APN Lodge has made it easy for clients to remain connected. The Lodge has built a telehealth application that will enable clients to continue participating in recovery and to convene into the long-term future.
"Our telehealth app supports our clients long-term, as well as tracks their progress, so we stay connected to our clients for years and years beyond their stay on campus," Nordheimer says. "We know that with chronic diseases there is no cure."
This robust series of app-based outpatient groups will meet daily.
The best luxury rehabs have invested significant resources into their programs. They provide customized and integrated addiction treatment and wellness programs via some of the most talented clinicians available. They often do so in a location that entices individuals to take a chance and step out of their lives.
If you or a loved one need treatment for addiction, this is where you want to go.