At All Points North Lodge, we provide world-class residential treatment in Edwards, CO and anywhere in the world via online therapy. Our clients come to us from all around the globe, seeking treatment for addiction, trauma, and mental health struggles. We want everyone to find the treatment that's right for them, whether that's at home or at a treatment center. This post can help you work through some of the questions that may come up when deciding between a treatment center that is close to home, or venturing outside of your community towards recovery.
Seeking Treatment: At Home and Beyond
You've taken the first step in recovery and decided to seek treatment for your substance use disorder. That's great news! But with that decision comes quite a few factors to consider. Namely, should you go to drug or alcohol rehab away from home or stay where you are?
Oftentimes, it's difficult to heal in the same environment that contributed to addiction. Getting some distance from your everyday environment can be extremely beneficial for recovery. When you choose to enter drug rehab near your home, you could be putting your recovery at risk. Although it may seem like a logical decision, you have to remember that all of your old connections are still going to be nearby.
No matter what kind of addiction you are struggling with, it's going to be much harder to overcome that addiction when the same old temptations and people surround you. If you have ever attended NA (Narcotics Anonymous) or AA (Alcoholics Anonymous) meetings, one of the most oft-repeated phrases is "People, places, and things." Those 3 words are behind every possible trigger in your life. As such, being around familiar people, places, and things could trigger an old memory and lead to a relapse. This is why we recommend our residential treatment center in Edwards, CO.
What's more, choosing a residential treatment facility solely based on its proximity to you may not be the wisest choice because it simply may not provide the kind of care you need. When it comes to your recovery, it is imperative to seek therapy centered on your needs; just because you have a residential treatment center right across the street from where you live, that doesn't mean you shouldn't look elsewhere to find the best care, tailored to your needs.
When weighing treatment options, it's important to consider what a center may offer. While there are many variables to consider, we've outlined some of the more pressing components below.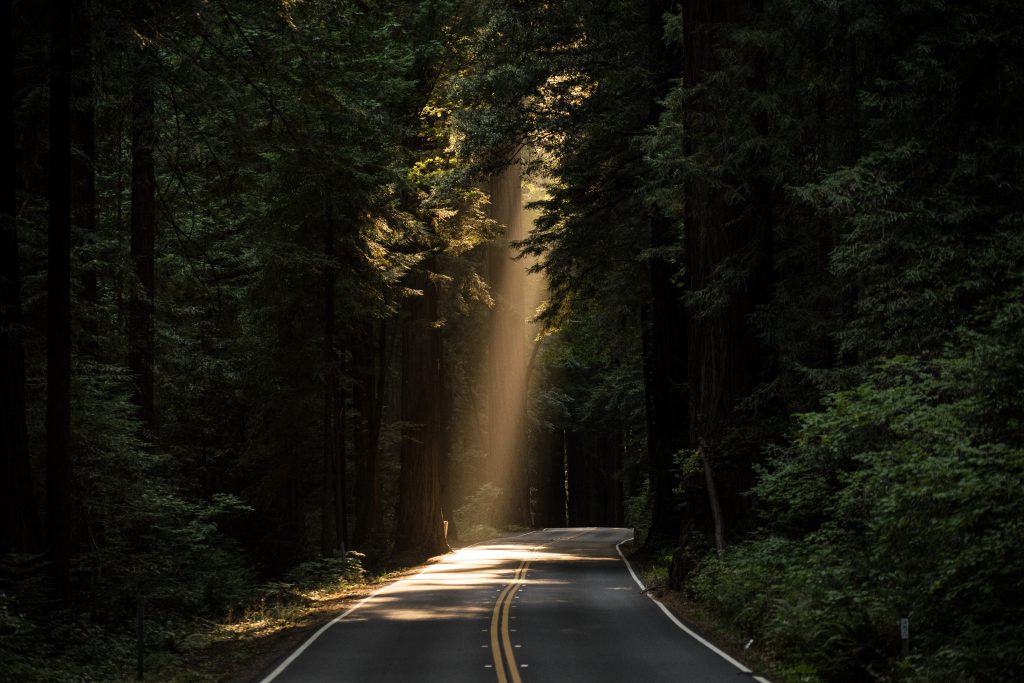 Finding Your Support System
Your first reaction is likely to be that you want to stay near what's familiar. After all, you probably have family and friends around, and the thought of being somewhere new is scary. These are reasonable concerns that everyone faces when choosing to get help. So, what are you supposed to do?
As difficult as this decision might be, you have to do what's best for you. While you may think that your usual support system is crucial to your recovery, it can be hard for friends and family to support you in a way that fits your needs. A treatment center is better equipped to help guide you towards recovery.
At All Points North Lodge, we offer family therapy to help counsel family members and offer the skills and tools they need so that they can be better equipped to support your recovery. We can also help manage contact from family members so that you can focus solely on healing.
Our clinicians will work with you to develop a custom-designed treatment plan. You'll receive one-on-one therapy sessions in addition to group sessions, which can be extremely beneficial for recovery. That leads us to our next point …
New Places, New Faces
There's a reason why people often move when they want to get a fresh start, whether it's to get a change of scenery or to leave behind personal problems. Similarly, seeking individual therapy in a new place can have a very positive impact on your recovery.
Addiction can come with a lot of shame. Staying in the very place where addiction began can have damaging effects as you try to better yourself. Interacting with people who participated directly and indirectly to the addiction cycle can be a major trigger for many people who struggle with addiction, causing them to slip back into old habits. That's why it is so essential to consider seeking drug rehab away from home — when reminders of your past don't surround you, you will find that it's much easier to plan for your future.
Many people make lifelong friends at treatment centers because they are able to share openly without judgment from people who have similar experiences. At our residential treatment center in Edwards, CO, we make group sessions and communal healing a focus of treatment. Everyone needs support, and bonding with people who understand the challenges of addiction will help you feel centered, even when you leave treatment.
Temptation
As we touched on a moment ago, one of the hardest parts about getting sober is fighting temptation. It is behind everything you do, how you think, and how you ultimately act. That ever-present voice in your head will only get louder if you're in a familiar place where access to people, places, and things is easy.
If you are in an alcohol or drug rehab center far from your usual connections, the temptation to call on those connections will be much less of an issue. That being said, the benefits of being away from temptations are more than just the physical sense.
When temptation isn't monopolizing most of your thoughts, you will find that you have much more room to think clearly. And when this is allowed to happen, you will make better sense of your recovery.
Instead of that voice constantly pulling your attention towards temptation and away from recovery, your mind will be open to the idea of getting better. When you're focused on recovery, you can apply your new recovery skills more effectively to your goals.
Anonymity
When you seek rehab away from home, you are essentially wiping the slate clean and starting over, at least for a little while. Both NA and AA are based on anonymity: the whole idea is to have a channel for anyone suffering from a substance use disorder can use without fear of retaliation or judgment. It is this open-door policy that makes Anonymous groups so welcoming to outsiders.
Recovery is deeply personal. Unfortunately, seeking treatment close to home comes with the potential risk of running into those you may not be ready to share your recovery journey with yet. When you seek drug or alcohol rehab away from home, this isn't something that you typically have to worry about.
Our residential treatment center in Edwards, CO not only offers anonymity, but also an escape into a mountaintop oasis. The combination of fresh air, picturesque mountain views, and the opportunity to explore an unknown terrain helps to jump start your recovery so that you can gain a new perspective and heal long term.
Trauma
Addiction is a very traumatic thing for anyone to go through, and as such, it can have very damaging effects on an individual, both physically and mentally. If you've dealt with a traumatic experience in your hometown, it can be deeply triggering to seek treatment in the same place.
When addiction takes center stage in our lives, it causes great rifts in our relationships. Relational problems can be one of the hardest things to overcome, and if you are continually surrounded by those impacted by your addiction, recovery can be nearly impossible. It's easier to overcome something when you aren't constantly exposed to it. The same applies to addiction and the trauma associated with it. By getting away from environmental triggers and developing coping mechanisms in treatment, you'll have a far better chance of enjoying a successful recovery.
At our residential treatment center in Edwards, CO, we are able to plan treatment using a dual-diagnosis, whole-person approach. This means we can treat the symptoms of trauma stemming from addiction as well as the addiction itself with you at the center of every step of treatment.
Better Care
As we touched on earlier, you may need to leave town for the sole purpose of finding a residential treatment facility that accommodates your needs. Unfortunately, not all treatment centers are the same. The ones that are close to you may not be able to offer the kind of care you need in your recovery.
In fact, you may have to travel quite a distance to get the right kind of care based on your needs as an addict. For your treatment to be successful, it must be able to address your individual concerns.
Depending on the severity of your addiction, you may need to be in treatment longer than what is offered nearby. Research has shown that most people who struggle with substance use disorder require a minimum of 3 months of therapy to be successful.
At our residential treatment center in Edwards, CO, we recommend a 28-day stay in order to get the most out of treatment. In addition to one-on-one therapy and group sessions, we offer nutritional counseling, personal training, Hyperbaric Oxygen Therapy, Deep Transcranial Magnetic Stimulation, along with yoga, meditation, and breathwork, experiential therapy, and many other luxury amenities. We make your healing the priority by providing the highest level of care, the most cutting-edge therapeutic technologies, and the most comfortable setting.
When you can focus solely on healing, you are able to get to the root cause of addiction for lifelong change.
Takeaways for Choosing a Treatment Center
Ultimately, you have to do what you think is best to support your recovery. As you consider a treatment center, whether out of town or close by, it is crucial to get all the information you can. You want to have a clear understanding of what is offered by each facility so that you can make the most informed decision for your recovery.
Whether you choose residential treatment in Edwards, CO at All Point North Lodge or just down the road, we commend you on taking your first step. If you have any questions throughout the process, we are standing by and ready to help. Call us at 855-510-4585 or open the to talk with a recovery specialist now.