All Points North Lodge is committed to providing a safe treatment space for people of all genders, including clients who identify as women. This blog post goes beyond addiction and mental health issues to take a closer look at the co-occurring disorders that disproportionately impact women. We're also sharing what to look for in a treatment center for women, plus the treatment modalities we use to help women feel safe and empowered as they move forward in healing.
Co-Occurring Disorders in Women
Women often use substances such as alcohol to self-medicate other mood disturbances¹. This may be because women have a significantly higher prevalence of co-occurring disorders, such as depression and anxiety, compared to their male counterparts¹.
Women can be impacted by a variety of co-occurring disorders, including⁴:
Chronic Depression
Bipolar I/II
Generalized Anxiety Disorder
Schizophrenia
Schizoaffective Disorder
Attention Deficit Hyperactive Disorder (ADHD)
Post-Traumatic Stress Disorder (PTSD)
Eating disorders
Chronic pain
Research shows that individuals with a co-occurring mental health issue are more likely to succeed in treatment when they receive care that addresses co-occurring issues.
Dual Diagnosis Treatment
A dual diagnosis treatment program treats both addiction and any co-occurring disorders. Those who seek treatment for a dual diagnosis learn to develop and follow a treatment plan for their mental illness that complements the treatment plan for their addiction. Through treatment, dual-diagnosis clients learn to cope with their addiction and receive therapy for their mental illness.
Dual diagnosis goes beyond the symptoms and addresses the root cause of addiction and mental health issues for long-lasting recovery.
Trauma-Informed Care for Women
Many women who struggle with substance use disorder have suffered from physical and sexual abuse. Those who have experienced childhood trauma are at increased risk for substance use disorder², and women with a history of trauma are frequently represented in residential treatment³. That's why trauma-informed care is an essential foundation for any treatment center.
Trauma-informed care recognizes and assumes the presence of trauma symptoms and acknowledges the role trauma may play in a person's life. Trauma-informed practices deliver care in a way that minimizes the chances of being re-traumatized during the treatment process.
Mental Health Obstacles Unique to Women
One of the unique mental health obstacles for women is peripartum depression, formerly known as postpartum depression. Even though one in seven women experience peripartum depression, it often goes undiagnosed⁵.
Pregnancy and motherhood can be deeply challenging. Many women experience deep trauma from pregnancy complications and traumatic births and often struggle to adjust to the new biological, emotional, financial, and social demands of motherhood. To heal from peripartum depression, women need a network of support, individualized attention, lifestyle changes, and sometimes medication.
Women in a treatment program can focus on their health in an optimal healing environment. A balance of individual and group therapy sessions offers women the opportunity to learn coping skills and techniques with a therapist while building the community support they need to recover from peripartum depression. The medical team in a treatment center can identify medication options for women who may benefit from antidepressants and other psychiatric medications.
Treatment can provide the ideal environment to "reset" and build meaningful lifestyle changes to make transitioning back to daily life more comfortable and recovery more sustainable. It's best to get a mental health evaluation to determine your specific needs and then explore programs that provide a customized, comprehensive treatment plan.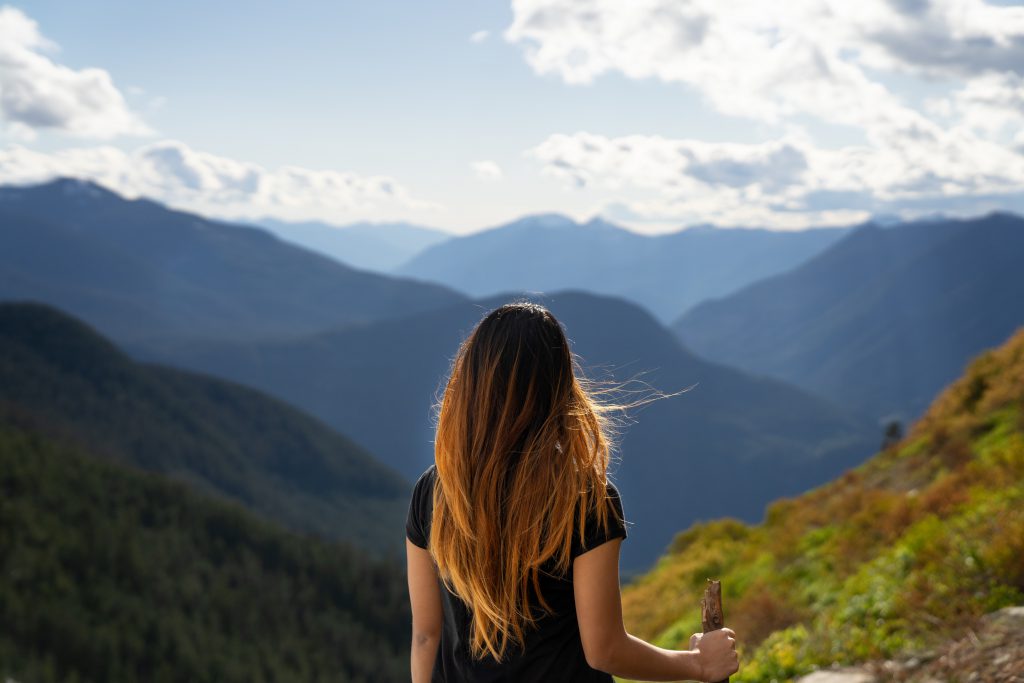 Common Treatment Modalities for Women
Now that we've identified some of the common mental health challenges for women, we can move into treatment modalities. Women's addiction treatment may offer a variety of clinical and therapeutic services across a continuum of care, including:
Detox
If someone is in active addiction and ready to quit, the first stage of treatment may involve detox and medication-assisted treatment. Detox is used to manage the potentially dangerous physiological effects of stopping substance use.
At All Points North Detox & Assessment Center, we offer 24-hour medically-supervised detox with a team of medical and clinical detox specialists. Licensed clinicians provide clinical supervision and oversight in a medical campus with high-end touches for comfort and peace. APN Denver also offers a thorough assessment to map out treatment needs for each client.
Individual Therapy
In individual therapy sessions, therapists can work with clients to build a toolkit of healthy coping strategies to use during treatment and well into recovery. Clinicians may employ different modalities such as Cognitive Behavioral Therapy (CBT), Eye Movement Desensitization and Reprocessing (EMDR), and Dialectical Behavioral Therapy (DBT).
Women who have experienced trauma may benefit from a body-centered approach to healing called Somatic Experiencing. Somatic Experiencing is a type of trauma therapy that can help patients suffering from the lingering stress and behavioral patterns associated with unresolved past trauma.
Process Groups
Group therapy sessions offer clients the opportunity to discuss various topics on specific women's issues such as trauma, self-worth, stress management, boundaries, and the brain/addiction. Clients can practice the skills they learn in individual sessions with their peers in group sessions.
Process groups are an excellent environment for women to form healthy recovery-focused relationships that last beyond treatment. Sometimes it's easier for clients to practice empathy and awareness for others in treatment, and then they can apply that empathy to themselves as part of the healing process.
Family Therapy and Education
Clients who have strong family involvement in the process have a higher likelihood of sustained recovery. If a family no longer enables and learns to hold healthy boundaries, the client is less prone to addictive behaviors and dysfunction. According to research, women face more pressure to work on family relationships⁶.
APN offers a comprehensive and intensive family therapy program for our clients' loved ones. We believe that family healing lays a foundation for long-term recovery. Dedicated family therapists can meet weekly with clients and their loved ones via video therapy. Telehealth sessions for clients and families are included in the overall treatment cost during the client's time in-person at APN Lodge and continuing after their transition home.
Recreational Activities and Adventure Therapy
Healing should be a holistic process that incorporates mental, physical, and spiritual well-being. When our minds are processing deep traumas, it's essential to give our bodies opportunities to move through heavy emotions. This is especially true for women who may have struggled with processing trauma in the past.
At All Points North Lodge, we offer a variety of opportunities for clients to work through the skills they learn in treatment and recharge with sober fun. At the Lodge, we have a gym designed by professional athletes, an indoor and outdoor pool with women-only hours, a sauna, and plenty of opportunities to get you feeling safe, comfortable, and empowered in your body.
There are a variety of indoor and outdoor activities that will immerse you in the beauty of the Vail Valley and allow you to reconnect with nature. Our clinicians can even accompany you on excursions and incorporate adventure therapy to help you practice the skills you learn in therapy out in a real-world environment.
Mindfulness-Based Interventions
Incorporating alternative modalities with conventional treatment methods makes it possible to tackle addiction more holistically. Mindfulness-based interventions can help clients develop a personal spiritual connection and sense of meaning. This can be especially beneficial for women who may have felt unsafe in the past after experiencing trauma.
To incorporate the spiritual aspect of healing, APN offers a variety of mindfulness-based interventions, including yoga, meditation, breathwork, journaling, and mindfulness training.
Nutritional Education
Treatment centers will often incorporate nutritional education to help lay the foundation for new routines and address imbalances in the body. For women who struggle with eating disorders or body image, nutritional support is an essential component of treatment.
At All Points North Lodge, we have a registered dietician on staff who works with our culinary team to address any nutrient deficiencies, accommodate allergies and dietary preferences, and use a food as medicine approach to heal both body and mind.
12-Step Meetings
Clients may attend AA, NA, and other 12-step meetings while in treatment, either hosted at the treatment facility or off-campus.
At All Points North Lodge, we offer on-campus addiction recovery groups. Though we are not a 12-step program, we see the benefit of 12-step recovery for those suffering from substance abuse or other addictions. There are several different kinds of addiction recovery meetings offered in the Vail Valley that we may recommend. Women can expand their support network, find a mentor, and create deep bonds in 12-step programs.
Community Service Opportunities
Treatment doesn't happen in isolation – recovery is a community effort that requires a network of support. In treatment, it's important to ground yourself with responsibilities that make you feel empowered and capable. As you give back, you get an opportunity for deeper connection and healing.
APN is happy to coordinate various community service opportunities for our clients, whether volunteering at an animal shelter, serving at a women's shelter, passing out food at a food pantry, cleaning up a local park, or mentoring a student.
Continuing Care and Alumni Programs
Recovery maintenance and relapse prevention skills groups help clients stay on track after treatment. Continuing care and support is crucial for emotional and mental health throughout recovery and life's typical ups and downs. Studies show that the longer someone is in treatment, the better their chances of maintaining a life free from addiction.
Before leaving your treatment center, clinicians and medical staff should work collaboratively to assess your needs and develop an ongoing treatment regimen beyond discharge. Some treatment centers even offer employment training and financial planning workshops to help you prepare to reintegrate into life outside of treatment.
As you prepare to leave treatment and re-enter life, our clinicians will guide you in planning a few extra steps ahead so you're ready for whatever comes up. If another provider or clinician referred you, we'll make this planning process a collaborative effort between your referent and the team at APN Lodge.
All Points North also offers a network of alumni support in the form of the APN Social Club. Our alumni stay in contact with each other and providers with sober events hosted online and in-person through the APN Connection App. Female clients can connect in women-only groups on the app.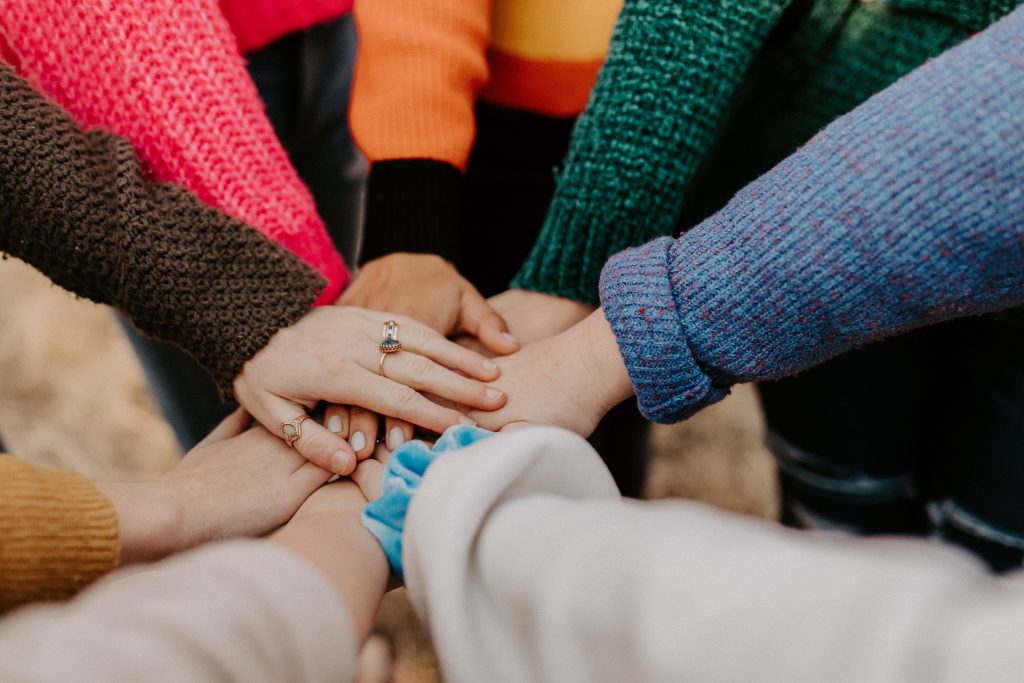 Women-Only Treatment Facilities
When it comes to finding the right treatment center, women often have different needs and may benefit from specialized programs. While All Points North does have gender-specific support groups and separate wings on campus, we also recognize the importance of designated women's facilities. We're happy to help coordinate a referral for clients who would benefit from a female-only environment.
A designated women's facility can address issues specific to the female population beyond what we offer at All Points North. These providers have experience working with current or expecting mothers and sometimes provide transitional housing after the mother gives birth. If child custody issues are a factor or child protective services are involved, it's imperative for the mother to stay on track and abide by the legal protocols. Receiving treatment in a women's facility can provide emotional support and legal help as needed.
Finding the Best Treatment Center for Women
If you or your loved one is experiencing alcohol addiction, substance use disorder, or mental health issues, your best option is to seek professional treatment tailored to your specific needs. There are a lot of variables to consider when searching for a treatment center.
Ultimately, you'll want to find the most supportive environment with the highest likelihood of a successful treatment outcome. A treatment center in tune with the unique needs of its female population can treat the immediate concern (addiction, mental health, trauma) along with any co-occurring mental health issues in a gender-affirming environment.
Finding the right treatment center may seem overwhelming, but it is possible. If you or someone you know is struggling with addiction or mental health issues, call 855-510-4585 today or start a to speak to a specialist who can guide you towards the best addiction treatment facility for your needs. You deserve healing. Recovery is possible, and you are not alone.
Reference
Brady, K T, and C L Randall. "Gender differences in substance use disorders." The Psychiatric clinics of North America vol. 22,2 (1999): 241-52. doi:10.1016/s0193-953x(05)70074-5
Khoury, Lamya et al. "Substance use, childhood traumatic experience, and Posttraumatic Stress Disorder in an urban civilian population." Depression and anxiety vol. 27,12 (2010): 1077-86. doi:10.1002/da.20751
Substance Abuse and Mental Health Services Administration. Substance Abuse Treatment: Addressing the Specific Needs of Women. Treatment Improvement Protocol (TIP) Series, No. 51. HHS Publication No. (SMA) 13-4426. Rockville, MD: Substance Abuse and Mental Health Services Administration, 2009.
NIDA. "Addiction and Co-Occurring Mental Disorders." National Institute on Drug Abuse, 1 Feb. 2007, https://archives.drugabuse.gov/news-events/nida-notes/2007/02/addiction-co-occurring-mental-disorders. Accessed 7 Mar. 2022.
Davé, Shreya et al. "Incidence of maternal and paternal depression in primary care: a cohort study using a primary care database." Archives of pediatrics & adolescent medicine vol. 164,11 (2010): 1038-44. doi:10.1001/archpediatrics.2010.184
Erickson R. J. (2005). Why emotion work matters: Sex, gender, and the division of household labor. Journal of Marriage and Family, 67, 337–351. doi:10.1111/j.0022-2445.2005.00120.x
NIDA. "Treatment Approaches for Drug Addiction DrugFacts." National Institute on Drug Abuse, 17 Jan. 2019, https://nida.nih.gov/publications/drugfacts/treatment-approaches-drug-addiction Accessed 7 Mar. 2022.
NIDA. "Types of Treatment Programs." National Institute on Drug Abuse, 3 Jun. 2020, https://nida.nih.gov/publications/principles-drug-addiction-treatment-research-based-guide-third-edition/drug-addiction-treatment-in-united-states/types-treatment-programs Accessed 7 Mar. 2022.
Khanna, Surbhi, and Jeffrey M Greeson. "A narrative review of yoga and mindfulness as complementary therapies for addiction." Complementary therapies in medicine vol. 21,3 (2013): 244-52. doi:10.1016/j.ctim.2013.01.008