A continuum of care is a concept involving an integrated system of care. This system offers comprehensive services based on patient needs and intensity of care: if you have a cold, you go to your doctor or a local clinic. If you need emergency services, you go to the hospital. With a continuum of care, you can receive services and your healthcare providers can communicate to meet your needs better.
People are often surprised that there is a continuum of care for behavioral health care, too. It's a common misconception that the only ways to receive behavioral health care are seeing a therapist or being in a psychiatric hospital. For some people, that is indeed the trajectory that their care takes. The fact is, just like medical care, behavioral healthcare occurs along a continuum of services, too.
Each service or level of care meets a specific type of treatment need. If you or a loved one is accessing behavioral healthcare, understanding the benefits you may encounter along the way can help you to make the best decisions for care.
What is A Behavioral Health Continuum of Care?
A continuum of care refers to the entire range of available care: think of it as a "path" of care with stops along the way in the form of services or providers. Care progresses from one step to the next based on the patient's needs. Generally, providers will try to offer the least restrictive level of care that still fulfills patient needs. Multiple service levels mean the person receives the appropriate care in the proper setting.
The continuum of care plays a crucial role in treatment. It helps patients receive the right treatment at the right time, ensuring patients can stay in treatment long enough to address issues adequately. This is especially important in behavioral health and addiction treatments. Because treatment needs evolve, treatment tends to be more effective when received along a continuum of care that can adjust in real-time.
Let's take a look at the typical behavioral healthcare continuum and different levels of care.
Community-Based Support
Just like the name implies, these services are for the general community. This type of service can include local support groups, community faith-based support programs, or peer support groups. Organized programs such as AA would fall into this group.
Therapeutic Community-Based Services
There are therapeutic community-based services in some regions, often referred to as Mental Health Rehabilitation or something similar. These are clinical programs based on evidence-based practices. Services are offered in various settings, such as a client's home, school, or another community location. Service providers are trained mental health professionals.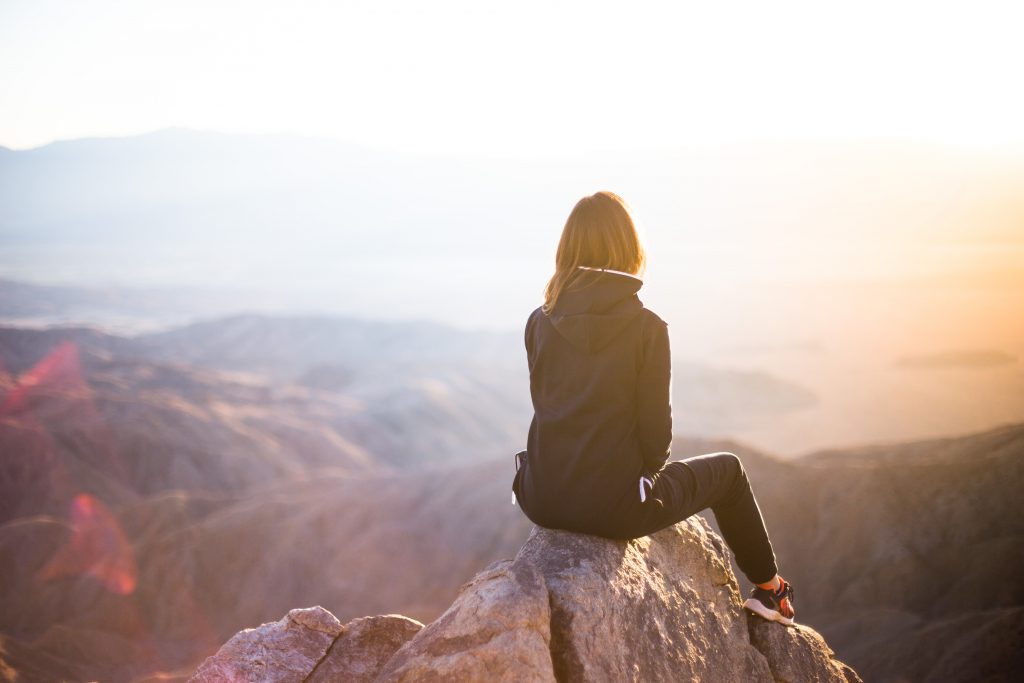 Outpatient Therapy
Outpatient therapy is what most people think of when they think of behavioral health or going to therapy. You meet with a licensed clinician weekly for individual therapy, family or couples therapy, group therapy, or a combination of services. Generally, services are provided at the therapist's office, but the pandemic and technology have made teletherapy much more available. Teletherapy has become quite common and has shown to be as effective as face-to-face therapy for many issues and treatment concerns.
Intensive Outpatient Programs (IOP)
As the name implies, this type of program involves outpatient services delivered at a more intensive level than regular outpatient services. IOPs are often used to address 2substance abuse, depression, eating disorders, or other issues that do not require an inpatient detox or 24-hour supervision for safety. Clients receive services at a hospital or clinic site and consist of structured programming. Most IOP clients attend the program three days a week for 2-4 hours per day.
While it sounds pretty restrictive, IOP is, in fact, an excellent solution for people who need intensive services but can also safely manage their day-to-day responsibilities. Unlike a residential program, IOP enables clients to remain at home and continue with their lives while receiving intensive treatment to address their needs.
Sometimes IOP is used as the first step of treatment. For others, IOP is used as a step down from a more intensive level of care such as inpatient hospitalization. This step down helps clients to return to their family and community gradually. IOP focuses on building support systems, relapse management, and developing coping strategies.
Partial Hospitalization (PHP)
Partial hospitalization (sometimes referred to as "partial" or PHP) is an intensive level of treatment that is generally affiliated with a hospital or treatment facility. PHP is used for people with a stable home environment but with more acute needs requiring ongoing observation and care. It is similar to IOP but delivers a more intense level of service that often includes medical monitoring of illness, detox symptoms, or severe mental health issues. Clients generally attend PHP 3-5 days per week for several hours per day.
PHP is most often used as a step down from inpatient hospitalization. The goal of PHP is the further monitoring and stabilization of symptoms. Therapy focuses on symptoms stabilization and management, building a support system, and coping skills development.
Inpatient Hospitalization
Inpatient hospitalization is the level of care needed when mental health or substance abuse issues are severe and potentially life-threatening. It is also the level of care most often utilized for detox services when the risk of severe withdrawal is high. One of the biggest fears people with addictions have is the fear of detox, but today's medical detox protocols are designed to help you detox comfortably and safely.
You can find inpatient care in a free-standing specialty hospital or a specialized unit within a larger medical facility. The length of stay varies depending on the person and their medical status. The goal of inpatient hospitalization is to stabilize the person's medical or psychiatric symptoms so that they can step down safely to a lower level of care. As a result, inpatient hospitalization is relatively short compared to other levels of care.
Residential Treatment
Residential treatment (often referred to as "rehab") is used for people with issues that require long-term sustained intervention, such as substance abuse or eating disorder treatment. It is particularly effective for people with co-occurring disorders (i.e., substance abuse and mental health issues).
Residential settings provide safe housing and 24-hour structure and care. This level of care is often thought of as the "28 days," but program length varies considerably by facility and treatment approach. Services will vary as well but generally include skills development, lifestyle management, and learning to manage issues on a day-to-day basis with the support of the care team. Residential programs allow the person in care to gradually address issues and gain the skills needed to function optimally when they return home.
When You or Your Loved One Needs Help
When living with an addiction or a mental health issue begins to interfere with daily functioning and quality of life, it's time to start considering treatment options. Seeking treatment isn't always easy to navigate, and people often delay entering treatment because they aren't sure where to start. The good news is you don't have to decide alone.
The first step towards treatment is to get a comprehensive assessment by an experienced behavioral health clinician. It's essential to be honest about your issues so that they can help determine the best level of care for you. Once you have an accurate diagnosis, you can choose the level of care and program that is right for you.
When you're ready to seek care, the expert clinical team at All Points North Lodge is here to help you take your next step towards healing. We offer programs designed to treat mental health disorders and addictions.
Nestled in the beautiful Rocky Mountains, APN Lodge offers a luxury rehab experience with the perfect environment for healing, personal growth, and recovery. Using evidence-based treatment approaches, our team of clinicians has the expertise to guide you through the process from referral through program completion.
To learn more about what we offer at APN and how we incorporate Somatic Experiencing, reach out to one of our Contact Center team members at 855-510-4585 or start a . Let us help you find your way forward.
Reference
"What Are the ASAM Levels of Care?" ASAM Continuum, ASAM Criteria Decision Engine, 13 May 2015, www.asamcontinuum.org/knowledgebase/what-are-the-asam-levels-of-care/.