by Lana Seiler, MSW, LCSW
Concerned about that holiday visit to the family? Here's how to protect your mental health and sobriety.
It's that time of year again – the (dreaded) holiday season. Instead of the idealistic versions of the holidays carefully depicted in Hallmark movies, many Americans instead face anxiety-provoking family get-togethers, financial pressures, and endless to-do lists. COVID has added a whole other layer of stressors – from illness to debates about vaccines to feelings of unresolved grief and loss. Our current state of politics may add additional stress to these gatherings. 
At APN Lodge, our mission is to help our clients become their best selves, whether they're seeking treatment for addiction, trauma, or mental health disorders. So many people struggle this time of year – our recent third-party survey reveals that 67% of Americans are depressed during the holidays. We asked our team of therapists and clinicians to provide salient advice to help you protect your mental health and sobriety during the holiday season.
Here are the seven tips we gathered.
Be prepared and make a plan
Everyone wants to feel seen and accepted by their family. Hopefully, that is your reality. In case it's not, come prepared with a plan for family gatherings. Consider the potential pitfalls that may threaten your mental health and sobriety, from unkind and insensitive remarks from Uncle Mike to free-flowing alcohol or other substances that may prove difficult to resist if you're newly sober. 
Prepare yourself for the worst even as you hope for the best. Think about the different scenarios that might make you feel uncomfortable and how best to respond. Take your time and sit with the discomfort so you can practice responding without pressure. Sometimes walking away is the best answer, or you can lighten the mood with a bit of humor. If you feel safe starting a conversation with your family, put together some bullet points and establish boundaries ahead of time so that you know when to take a break.
Have an escape plan in case you need a moment to recenter. Stay with a friend who lives nearby, get a hotel room, or make other arrangements so you can recharge after a long day of socializing. You can also schedule solo walks as an easy break. 
Practice self-care
This is important throughout the year, but especially during the holiday season. Take steps to ensure your mental, physical, and emotional well-being. In between feasting on holiday fare, nourish your body with nutritious foods. Go on long walks; engage in the Japanese practice of forest bathing. Take a yoga class online or in-person, and practice meditation and mindfulness using a journal or an app. Treat yourself to a massage or a facial. Prioritize good sleep hygiene and get plenty of rest.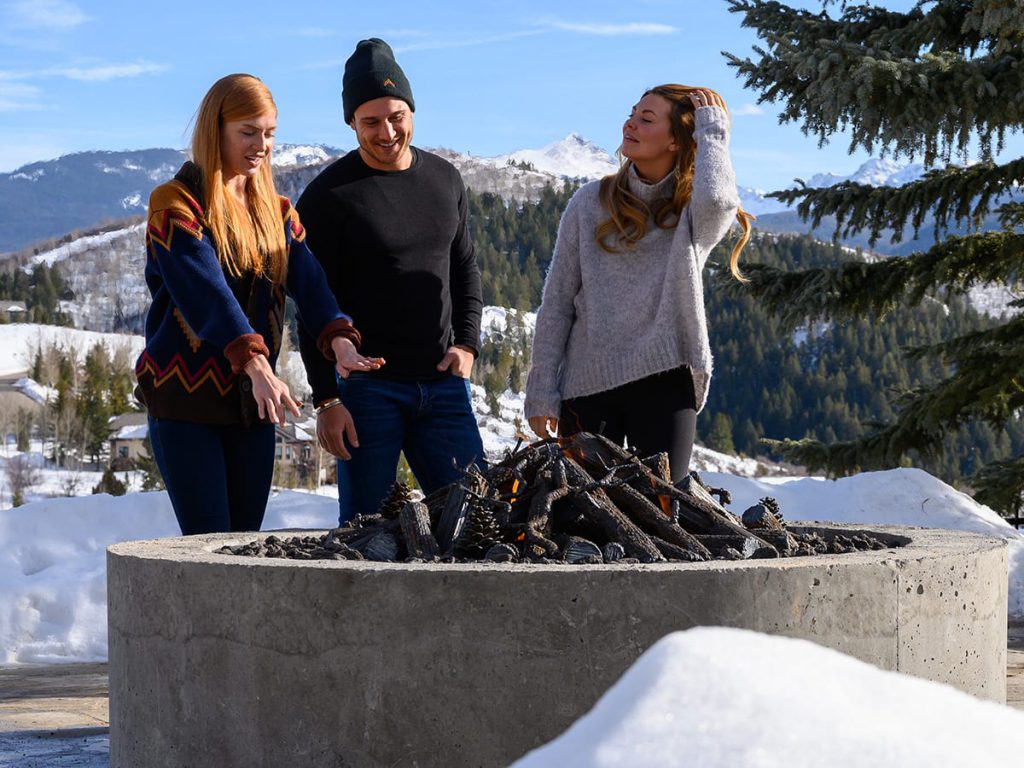 Have an ally
Make sure you have someone who can give you the support that you need when you need it at your family gathering, like your significant other, a friend, or a family member. Having an ally who knows what you're going through can make you feel safe in a challenging situation. They can encourage you to lean on them if you are having difficulty fighting temptation to drink or to scream at your relatives. 
Help others
Study after study demonstrates that volunteering helps promote feelings of happiness. Take the spotlight off yourself and volunteer to do some good in your community. It will help you connect with others in a meaningful way, inspiring feelings of gratitude and purpose. 
Honor your limits
Try to avoid situations that may be triggering or cause anxiety. If drinking is a focus at your company's holiday gathering, and you are attempting to stay sober, consider skipping it. Talk with a therapist and decide whether you feel safe handling the various personalities and triggers at family gatherings. Safeguarding your mental health and sobriety must always be your first concern, and there's no shame in taking active measures to take care of yourself.
Get professional support
Your therapist can help you determine how to navigate the holidays with family. While we want people to feel connected to their families and engage in special events, it shouldn't come at the cost of your sobriety or mental health. The goal here is to identify if being with extended family would undo all the hard work you've put into your mental health and sobriety. Develop a safety plan so you know where to turn for support.
Protect your sobriety
If you're in recovery and spending your holidays out of town, make sure that you have a local AA or NA meeting that you can go to in your back pocket. There are meetings everywhere, even online, and there are typically more meetings offered during the holidays.
If you have a sponsor, check in with them to ensure their availability for emergency calls. If your sponsor isn't going to be available, have a backup plan in the works to ensure that you get through whatever comes up.
Support can go a long way in helping you anticipate the challenges that come with this time of year. Need help protecting your mental health or sobriety during the holidays, or for a loved one battling a substance use disorder? Please reach out to us at 855-510-4585 or contact us online or via