In recovery, support is everything. Consistent support can keep you focused on recovery and help you navigate new obstacles as they come up. Virtual recovery resources are on the rise and steadily becoming the new norm. Various online programs, apps, podcasts, and other tools are widely accessible to help you establish the right support system.
Online recovery support provides:
Community engagement
Crisis management
Peer-support
Motivation
Access to new information
Daily structure
We've sourced some of the most beneficial online recovery tools to add to your toolkit and help you stay connected any place, any time.
Staying Connected through COVID
Unfortunately, some people with addiction issues and alcohol use disorder lack the foundational pillars of community and support, and the recent COVID-19 crisis created an even bigger dilemma.¹
Since the COVID-19 pandemic, there has been a sharp rise in opioid-related deaths as well as a surge in mental health issues, as reported by the AMA (American Medical Association). This indicates that people lacked the vital support needed to recover or to maintain sobriety.
As the world started to shift into a new normal, in-person meetings slowly declined while access to online recovery forums has increased. As a result, there are now a ton of self-help recovery groups, programs, and rehabs at your disposal. Mutual help organizations (MHO's) such as AA, NA, and non-12-step groups such as SMART Recovery provide valuable tools: group support, shared experiences, and peer-to-peer interaction.
Now, the virtual recovery offerings are abundant, with help available 24/7.
Recovery in the Digital Age
Online recovery support meetings can help mitigate the public health consequences of COVID-19 for individuals with substance use disorder.² Whether you're searching for support in the form of an online meeting, a recovery app, SUD telemedicine, a recovery podcast, a therapist, or a mindfulness program, you can find resources that provide the support you need in a setting of your choice, during COVID and beyond.
Twelve-step Programs
Twelve-step fellowships like Narcotics Anonymous (NA) and Alcoholics Anonymous (AA) are the most widely accessible recovery programs in the US, with 12-Step meetings becoming a cost-effective and popular approach to sustaining recovery from alcohol and other drug-related problems.³ Twelve-step programs are based on the foundational principles of Alcoholics Anonymous (AA), started by Bill Wilson in the 1930s. AA continues to be the largest community-based support group for alcohol-related issues and one of the most well-attended recovery programs. AA is free, and meetings are available all over the world.⁴
Additionally, to respond to the increased need to make recovery available online, AA and NA meetings have adapted online video platforms so individuals in recovery can connect more authentically. Technology has offered an alternative means to deal with the restrictions instigated by the global pandemic. Twelve-step meetings are now a click away with no commute and plenty of options to work for any schedule.
Mutual Help Organizations
Other MHO-based recovery meetings, such as Self-Management and Recovery Training (SMART) are popular options for addiction recovery.⁴ SMART meetings are found online and in-person as another option for those who may need some variation from Anonymous fellowships.
Most MHO recovery meetings emphasize group support and online meetings help with the same facets that in-person meetings focus on: triggers, coping strategies, self-empowerment, discipline, structure, motivation, and the opportunity to learn through peer experience. Having access to online recovery resources allows you to take your recovery with you everywhere you go: simply log on, and you're in!
Free Recovery Workshops and Presentations
At All Points North, we've tried to build more accessible support for the community with the APN Speaker Series. The APN Speaker Series is a monthly initiative to provide resources, support, and inspiration to the All Points North Lodge community, Vail Valley, and behavioral health landscape as a whole. You can find sessions from previous months on the Speaker Series page for continued inspiration and sign up to attend a new presentation each month.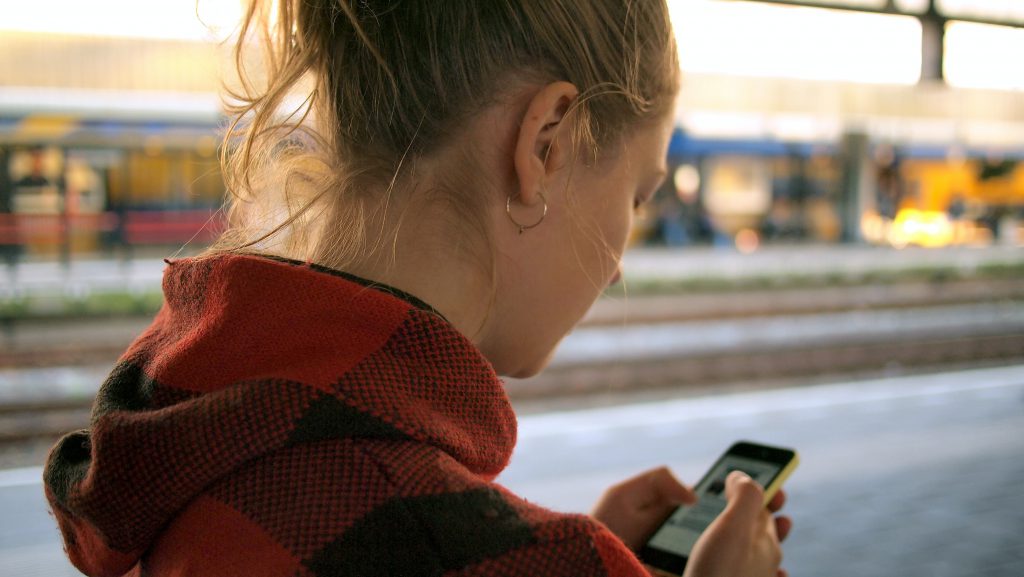 App-based Recovery Resources
Recovery Apps, SUD telemedicine, podcasts, therapists, and recovery coaches may provide a private, safer space for individuals needing more one-on-one attention. If you are looking for ways to track your sobriety, there's an app (or five!) for that. Recovery apps have evolved to offer more support with online forums, mediations and mantras, telehealth appointments, and more.
Here are some of the highest-rated recovery apps on the market today:
Drink Coach
Perhaps you haven't entered treatment for alcohol, but you feel like you need some accountability around your drinking habits and may even wonder if you are an alcoholic. Drink Coach helps you take a closer look at your relationship with alcohol and offers assessments to gauge your risk. This app also allows you to track caloric intake, total cost, and other losses incurred from drinking. You can track hangovers, accidents, arguments, and other negatives associated with too much alcohol consumption. There are plenty of resources to learn more about the effects of alcohol and help you find more support if needed.
SoberTool
In this app, you can track how often you've gone without a drink, along with the amount of money that you've saved by doing so. Sober Tool may be helpful if you feel like you are spending too much money on alcohol and looking for ways to refocus on the benefits of sobriety.
Tempest
Tempest provides a holistic approach to recovery with practical tools and actionable recommendations. With this app, you'll be able to dig deeper into your identity, background, and experience and how they all impact your thoughts, relationships, body, and environment. Monthly membership includes group support forum with live calls and the option for one-on-one recovery coaching.
I Am Sober
The I Am Sober app helps you track your sober days and milestones, build new habits, and enjoy ongoing support and motivation from the recovery community. This app includes a withdrawal timeline to help you track symptoms and understand where you're at in the detox process (though we strongly recommend only completing detox under the supervision of a professional).
Wraparound Support from Treatment Centers
A few treatment centers are now offering their own patient-exclusive apps as a continuation of treatment. All Points North Lodge is proud to introduce APN Connection: the exclusive virtual hub for the APN Community. APN Lodge telehealth clients, APN Lodge alumni, and families of APN Lodge clients can use this app to attend virtual therapy sessions from anywhere in the world. Users can create an event, join communities with other clients and alumni based on interests, check in on treatment plan progress, message their treatment team, and get peer-to-peer support in chat.
Additional Recovery Support
Complementary and alternative medicine can offer the opportunity for a more holistic approach to healing. Some such therapies like yoga, meditation, and breath-based practices can help improve wellbeing both mentally and physically.⁵
Many people prefer to utilize multiple resources concurrently, such as psychotherapy, yoga, meditation, and a recovery app. This multi-pronged approach can provide a buffer in between your face-to-face meetings and help you build a routine for an added layer of support.
A combination of online and in-person tools may be the safeguard needed to maintain your recovery. With so many online recovery resources at your disposal, you can set yourself up for success by implementing the options that work for you and your recovery.
To learn more about how we can support you in treatment and recovery, reach out to one of our Contact Center team members via or at 855-510-4585. We believe in your recovery and we're here for you.
Reference
American Medical Association (2021). Issue brief: Reports of increase in opioid-and other related drug-related overdose and other concerns during COVID pandemic.
Bergman, B. G., Kelly, J. F., Fava, M., & Eden Evins, A. (2021). Online recovery support meetings can help mitigate the public health consequences of COVID-19 for individuals with substance use disorder. Addictive Behaviors, 113, 106661.
Laudet, A. Morgen, K. & White, W. (2006). The role of social supports, spirituality, religiousness, life meaning and affiliation with 12-step fellowships in quality of life satisfaction among individuals in recovery from alcohol and drug problems. Alcohol Treatment Quarterly, 24 (1–2): 33–73.
Greenfield, B. L., & Tonigan, J. S. (2013). The general Alcoholics Anonymous tools of recovery: The adoption of 12-step practices and beliefs. Psychology of Addictive Behaviors, 27 (3), 553–561.
Kuppili, P. P., Parmar, A., Gupta, A., & Balhara, Y. (2018). Role of Yoga in Management of Substance-use Disorders: A Narrative Review. Journal of Neurosciences in Rural Practice, 9(1), 117–122.