Addiction, whether to drugs or alcohol, is a disease that knows no bounds. Addiction does not care if you are rich or poor, employed or unemployed, married or single. It also does not discriminate based on religion, race, ethnicity, or cultural heritage. Anyone can struggle with addiction.
The National Institute on Drug Abuse defines addiction as a chronic, complex, and treatable disease of the brain that requires a variety of treatment options. Evidence-based, traditional therapies, including medically supervised detox and behavioral therapies, are often the cornerstone of addiction treatment. The structure of addiction treatment can take several forms, from a very basic level of support to luxury rehab centers with custom care plans. But is luxury rehab worth the cost? To answer that question, let's first explore different treatment options and what sets luxury rehab apart.
Types of Rehab
Some people do well in an outpatient rehabilitation program, whereas others need longer-term, inpatient treatment that removes them from their environment and helps them find sobriety and physical stability. Some people can live at home throughout their addiction treatment, whereas others need to remove themselves from the environment to reach their treatment goals.
While many clients seeking treatment may succeed in traditional drug rehabilitation and recovery settings, others have more success by staying in a luxury rehabilitation facility like All Points North Lodge in Edwards, Colorado. Luxury rehab goes a bit further to ensure your comfort, safety, and privacy, removing potential stressors so that you can make recovery your sole focus.
The Basics of Addiction Treatment
All addiction treatment centers licensed in the United States are required to adhere to specific standards. In addition, there are some standards that all treatment centers should incorporate, regardless of whether they are considered traditional or luxury facilities. These essentials are rooted in medical research and have been proven effective for most people seeking addiction treatment.
Detox Support
First, drug and alcohol detoxification services should involve medical specialists, including physicians or nurses. Because the withdrawal process can be unpleasant, dangerous, and sometimes life-threatening, medically supervised detox is suggested to ensure patient safety.
In these instances, medical professionals monitor a person's vital signs and administer emergency medical treatment, if necessary, throughout the detox and withdrawal process. For many seeking addiction treatments, ending physical dependence on a substance is the first and most vital step to successful therapy. The exception to this may include outpatient medication-assisted treatment (MAT) used for opioid addiction. In this case, some patients may be able to detox in an outpatient setting, whereas others will require medical supervision.
Addiction Specialists
Once you enter treatment, it is imperative to have access to addiction specialists. This requires the addiction treatment facility team to be appropriately licensed by the state and hold degrees from accredited universities or colleges in mental health and addiction treatment programs. For many facilities, additional certifications through regulatory agencies are also required.
During treatment, unique and individualized treatment programs involving group therapy, individual and family therapy are essential to helping you understand the core causes of addiction and help you change the behaviors that contributed to addiction.
Relapse Prevention
Finally, relapse prevention education is an essential part of addiction treatment therapy. Addiction is a chronic illness that involves relapse in many cases; unfortunately, between 40 and 60% of those who go through detox and addiction therapy will relapse back into substance abuse at least once after returning home. Having a better understanding of relapse can help you navigate triggering circumstances and situations that may steer you off your path of sobriety.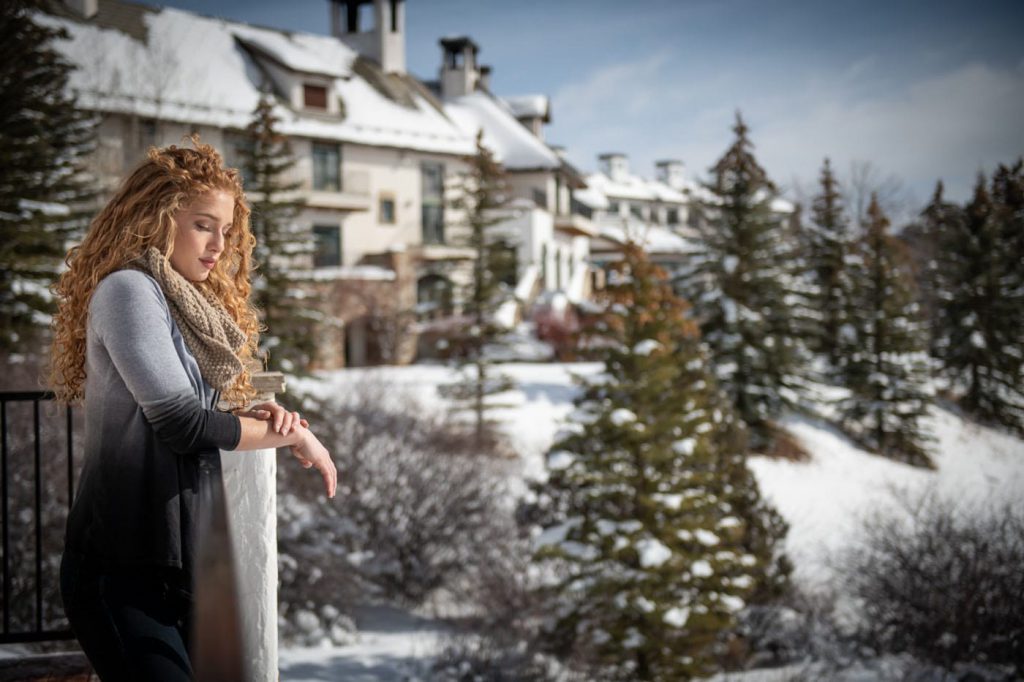 Addiction Treatment at a Luxury Facility
Luxury rehab programs must provide the same basic, evidence-based, essential addiction treatment care as standard rehab programs. However, luxury rehab facilities like All Points North Lodge provide luxury and a wealth of additional treatment options, amenities, technologies, and therapies to our patients.
Many luxury rehabs are located in beautiful settings; some are located in mountain retreats, and others in beachside resorts. This can sometimes lead to the opinion that the person seeking treatment is merely taking an expensive vacation.
In some cases, this may be true — some luxury rehabs are expensive for the sake of the luxury setting. At All Points North Lodge, our luxury rehab is designed to provide a comfortable environment where patients can achieve their addiction treatment goals without worrying about other difficulties and challenges that could stand in the way of sobriety. Our goal is to ensure that our clients have all their other needs met and can focus on their healing without any distractions.
Luxury rehabs come with perks and often cost more than other forms of treatment. However, that does not mean the person entering a luxury program does not receive the help they need. Mandatory and regulatory program standards are still upheld, especially around behavioral therapies and medication-assisted therapy.
How Are Luxury Rehab Programs Different?
Luxury rehab is more likely to offer beautiful views, private rooms, experiential therapies, and other complementary or holistic treatment options not commonly found in a traditional therapy setting. Our addiction treatment programs at All Points North Lodge allow our clients access to a gym, dietitian, various optional therapy groups, and a pool, all set in a beautiful, private setting. We also provide various add-on services for our clients, including spa services and Hyperbaric Oxygen Therapy.
Our goal is to ensure that luxury therapy in our facility is more than just an added expense. Our treatment team believes additional and holistic forms of treatment can help our clients focus their minds, heal their bodies, and create behavioral patterns that can help them achieve sobriety and maintained long-term recovery comfortably and effectively.
Is Luxury Rehab "Worth It"?
To help determine if luxury rehab is worth the extra money, we encourage you to do a bit of research. A reputable addiction treatment program should be willing to provide information about their program, its amenities, and information about the treatment center licensing and staffing.
A few of the top questions you should ask a potential luxury rehab include:
What benefits or inclusions are available for the cost?
What insurance plans does the center accept?
What is the treatment center's philosophy?
What is the structure of treatment?
What amenities require extra out-of-pocket charges?
As previously mentioned, do not hesitate to ask about staff training, licensing, and regulatory adherence. A reputable luxury rehab should be willing and able to provide you answers to these questions and any others you may have before committing to a treatment program.
Getting the Most Out of Rehab
Addiction treatment is most successful when someone actively participates in and completes the entire treatment program. Unfortunately, as many as 70% of people who enter rehab programs leave before the treatment program is complete. There could be various reasons for this, including insurance and financial issues; however, one primary concern is comfort. Providing luxury amenities and additional benefits as part of a comprehensive addiction treatment program may help patients complete the entire course of treatment they need.
At a luxury rehab like All Points North Lodge, you can expect conveniences that may not be available in small or public treatment programs. Benefits include individualized attention, small doctor-patient ratios, privacy, continued access to technology, visitors, and five-star meals. While none of these benefits or amenities are essential to defeating addiction, they may improve individual success rates in those who seek addiction treatment in a private, more comfortable setting.
If you or a loved one are ready to seek addiction treatment and are interested in learning more about our luxury rehab in Edwards, CO, reach out to the caring and compassionate admissions team at All Points North Lodge today. We're ready and waiting to answer any questions you may have and help guide you towards the best treatment option. Call us today at 855-510-4585 or contact us online via to get started.
Reference
NIDA. "Principles of Effective Treatment." National Institute on Drug Abuse, 18 Sep. 2020, https://www.drugabuse.gov/publications/principles-drug-addiction-treatment-research-based-guide-third-edition/principles-effective-treatment Accessed 4 Oct. 2021.