Before the pandemic, face-to-face in-person therapy sessions were the norm. While remote and virtual therapies via teletherapy apps have been an option for a few years now, the pandemic made virtual therapy a necessity and allowed therapists to support patients with mental health conditions without the risk of COVID-19 exposure. Many people prefer online therapy because it offers greater flexibility for their schedule and it's available in the comfort of their own home.
In fact, according to a study, 92% of people who are undergoing online therapy services preferred it to in-person services, providing that it is more convenient, less expensive, and more comfortable for them.
More and more people are turning to virtual alternatives for mental health services even without face-to-face interaction with their therapist. But is online therapy effective and helpful for people seeking mental health services? Keep reading below.
What is Online Therapy?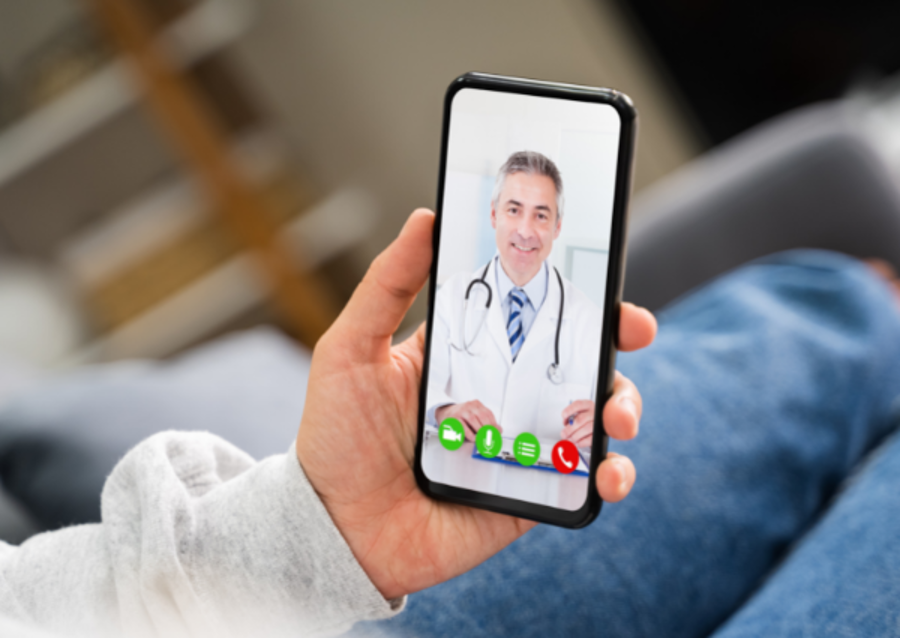 Virtual therapy is an online mental health service offered by licensed clinical social workers, therapists, counselors, and other mental health professionals.
These services are offered over the phone, with video and audio messaging, or even through email exchanges. Telehealth therapy has become a convenient way to get support, especially amidst the COVID-19 pandemic when people are advised to stay at home.
Common Types of Online Therapy Platforms
Online Mental Health Counseling (Virtual Psychotherapy)
Online mental health counseling or virtual psychotherapy treats individuals with life challenges like significant stress, mental health issues, and relationship struggles via video chat, email, or text message.
This online therapy service aims to support patients with mental health issues such as anxiety, depression, stress, and more. Clients receive services from the privacy and comfort of home with licensed professional counselors.
Virtual psychotherapy sessions differ depending on the needs of the patient, and can weekly, bi-weekly, or even monthly.
Online Addiction Recovery
Online addiction recovery focuses on therapy for those struggling with substance abuse, alcohol, gambling, and sex addiction.
In this case, a licensed mental health professional will help the patient work through addiction by providing support, guidance, and evidence-based techniques as part of a treatment plan.
[Read our Virtual Recovery Resources Guide to find online support for your recovery and help you navigate new obstacles as they come up.]
Online Family Therapy
Online family therapy is a type of online counseling that is conducted in a family setting with the help of licensed marriage and family therapists. This type of therapy can be extremely beneficial for families working through complex issues and behavioral patterns. Family therapy also includes marriage counseling, parental coaching, and more.
There's no such thing as one-size-fits-all when it comes to family therapy. Family therapists tailor each session according to the unique needs of the family. Clients can participate in family therapy as individuals or as a group.
According to the Indian Journal of Psychiatry, family therapy is a positive tool for improving behavior patterns and resolving conflicts. Family therapy poses a lot of benefits not just for the family unit, but also for each individual member.
Online Couples Therapy
Online couples therapy is conducted with a couple and a licensed marriage and family therapist. Couples therapy can help individuals set goals for themselves and their relationship, address communication, and navigate recurring issues and unhealthy patterns.
Couples therapy includes relationship counseling, marriage counseling, and more.
Online Couples Therapy allows a couple to meet with a licensed therapist for a virtual counseling session to address their issues, resolve conflicts, foster better communication and understanding, and strengthen the relationship.
Online Trauma Therapy
Online trauma therapy is one of the more common online therapy programs. This is because trauma — including accidents, grief, and sexual, physical, and emotional abuse — is something that can happen to anyone at any time.
Trauma is usually a sensitive topic to discuss but with the support of a licensed therapist, trauma can be addressed in a safe and confidential setting.
Patients receiving online trauma therapy may also benefit from medication management to help them manage symptoms as they process their experiences and work through the aftermath.
This type of online therapy program is conducted by licensed mental health professionals who specialize in supporting clients with trauma. Whether clients have experienced PTSD or C-PTSD, therapy sessions are conducted in a safe and confidential environment where the patient can feel comfortable sharing their experiences.
[Read: How to Heal from a Trauma Bond Relationship]
Online Support for Athletes
Professional athletes can benefit from specialized programs tailored to their experiences. A variety of approaches and techniques are used by professional facilitators to guide athletes in their own personal development. Sessions can be conducted one-on-one or in groups via telehealth.
Techniques and interventions used include but are not limited to clinical evaluations, cognitive behavioral therapy (CBT), emotional regulation, psychoeducation, mindfulness-based skills training, and continued growth planning (post-discharge).
What Makes Online Therapy Services Successful?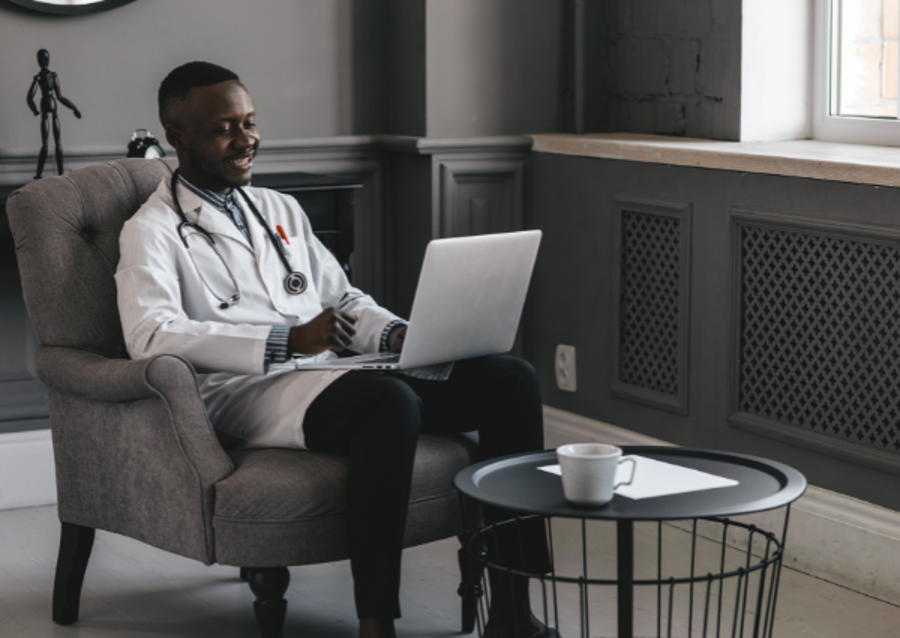 Online therapy providers use a variety of techniques to make their services successful. Here are some of the factors that make virtual therapy so popular and accessible:
1. Access to Technology
A greater general access to technology has made it possible for online therapy providers to offer their services to a wider audience. Sessions rely on modern gadgets and devices; many clients can access virtual therapy from their smartphone. Clients can even text their therapists outside of therapy sessions to update them on progress and get support in real time.
2. Social Media
Social media has also played a big role in the success of online therapy platforms. Online therapy providers can connect with followers and build a sense of community online. Therapists can create content that resonates with their audience and find patterns that give them greater insight into the collective experience.
3. Email
Email is another common technique that helps counseling services stay connected with their clients. Online therapy providers can send out updates, calendar schedules, reminders, and other important information to their clients.
4. Chatbots
Some psychiatric services use chatbots to automate their customer service. This can be helpful for clients who are interested in gaining more logistical information before starting therapy. Clients can learn about scheduling options, cost, and insurance coverage. They can share intake information in a low stakes format that will better prepare them for their initial meeting with a therapy.
5. The "new normal" era
One of the key success factors for online therapy services is that the world is slowly adapting to the "new normal." People are now more open to the idea of getting help from an online source, and most patients now prefer online therapy as an effective and convenient alternative to their mental health treatment. This is because they can get the help they need without having to leave their homes and interact face-to-face with others.
What do you need to get started with virtual therapy?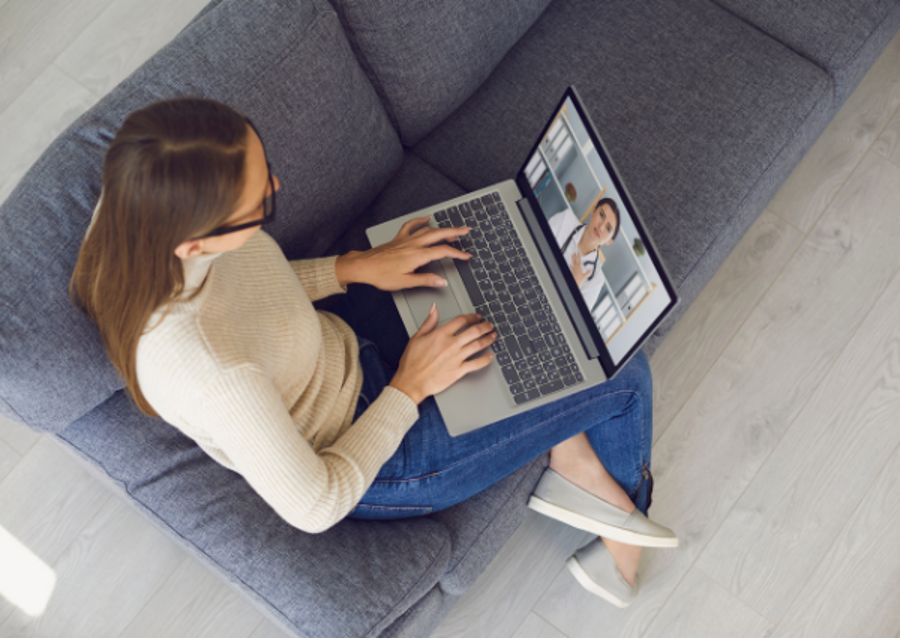 Are you considering getting started with virtual therapy but not sure what you need? Here's what we recommend to get you started:
A laptop/desktop computer or a smartphone
A webcam
A microphone
A stable internet connection
A quiet place to talk
A comfortable place to sit or lie down
A glass of water and a tissue are an added bonus, and a notebook and paper can help you organize your thoughts during and after your session.
Of course, you'll need to bring yourself and your undivided attention. Be ready to open up and talk about your struggles and challenges during the therapy session. Your therapist is there to help support you.
Note: Keep in mind that every online therapy provider has different requirements, so be sure to check with your provider before you get started.
Difference Between Traditional and Virtual Therapy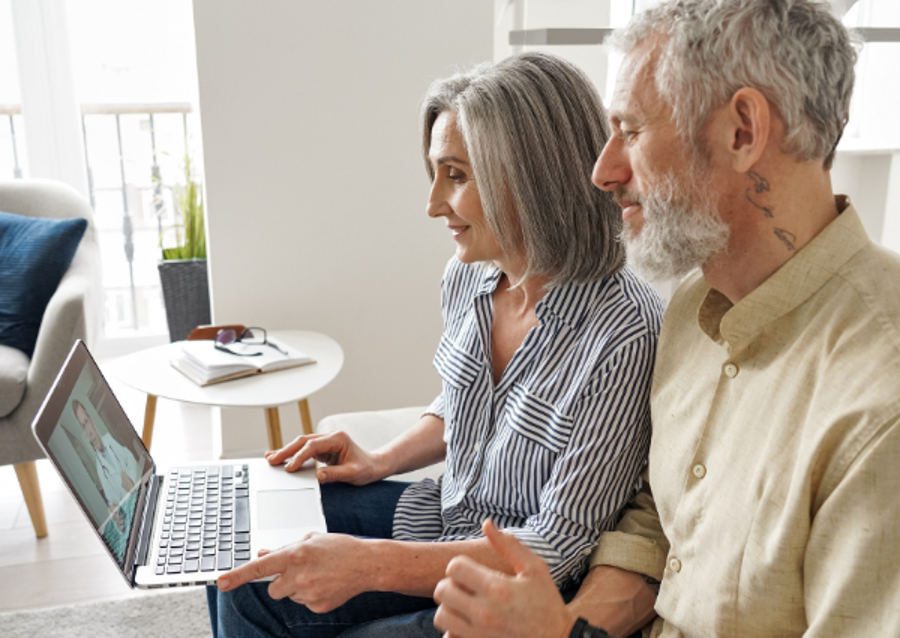 "Traditional therapy," also known as in-person therapy, is the type of therapy that you usually see in movies or TV shows. You will meet face-to-face with your therapist in their office and talk about your problems.
With virtual therapy, you can receive online mental health services in the comfort of your own home. You can meet with your therapist through video call, phone call, or even text chat.
In summary, the main difference between the two is that traditional therapy is done in person (usually in an office) while online therapy sessions are done through an online therapy platform. That being said, sometimes an online therapist may require a new patient to visit their office to complete in-person paperwork and assessments.
[Read: The Role of Physical Activity in Recovery]
What are the Benefits of Virtual Therapy?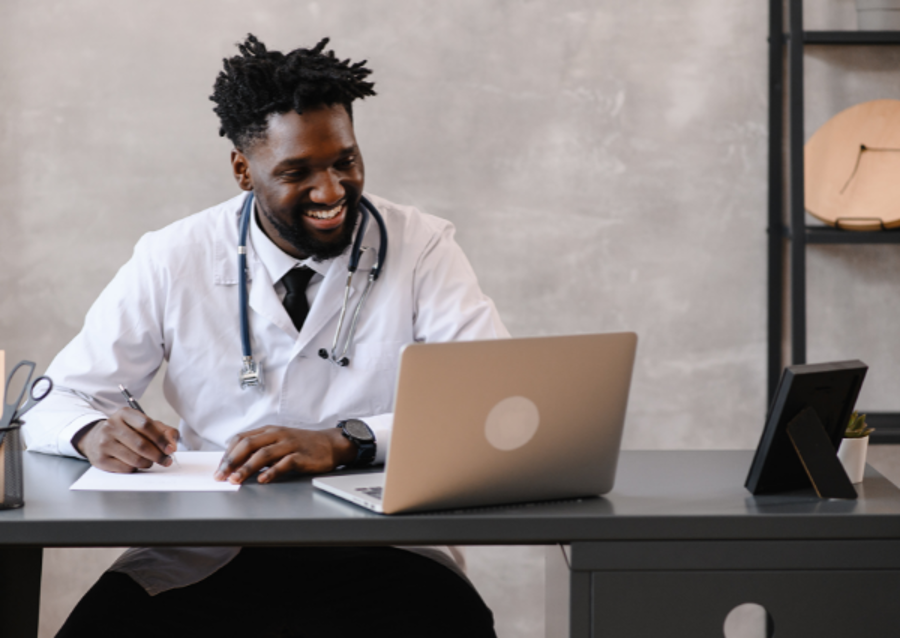 Research shows that 80% of online therapy clients agree that it is as effective as other in-person counseling options.
In addition, an astonishing 91% of online therapy users agree that it is worth trying, which is a clear endorsement and a step towards destigmatizing mental health.
If you're still a bit wary, here are more benefits of virtual therapy:
Virtual therapy provides continuous support
Virtual counseling provides continuous support to clients. You can get help anytime, anywhere, using your preferred devices.
Online therapy can be more affordable
The cost of online therapy is usually more affordable than in-person options. Clinicians don't have to pay for an office space, so sometimes their rates are lower. There are affordable online therapy companies that offer great services at a fraction of the cost. Clients don't have to spend money on transportation or miss a half day from work to access services.
Comfort and convenience from home
If there's one thing that online counseling or therapy is known for, it's convenience. As stated above, you don't need to take time off from work or school to see your therapist.
Virtual therapy is also a safer alternative for patients who are uncomfortable with face-to-face interactions. They may feel less vulnerable and they can open up more easily. This is especially true for people who are shy or have social anxiety.
With online therapy, clients don't need to worry about their physical appearance or looking "presentable." You can come as you are and schedule a session at a time that is convenient for you.
Additionally, online therapy gives you more time to process what you are feeling. You can take a break in between sessions to think about what you want to say and ground yourself in your own space. This is helpful for people who need time to think about their feelings or who get overwhelmed easily.
Private communication, lowered exposure
One of the most important benefits of online therapy is privacy. Some clients may be intimidated by going to an office and being seen in public. When are not in control of the environment, you may have a harder time being open and honest during your therapy session.
With online therapy, you can be sure that no one will overhear your conversation because it is private. The conversation stays between you and the therapist only. You don't have to worry about other people seeing you before or after a vulnerable therapy session.
How Does Virtual Therapy Work?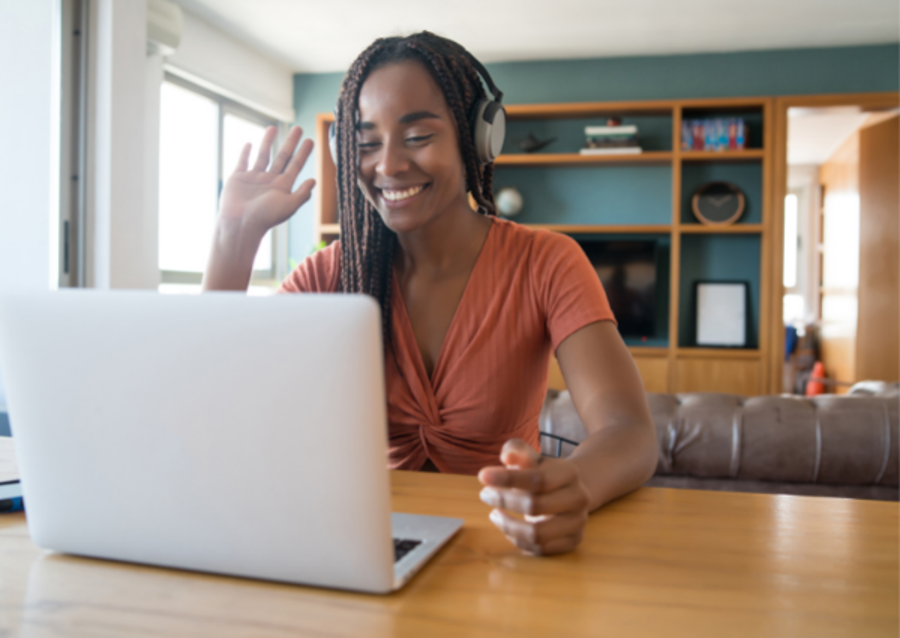 The Process
The process of online therapy is simple. First, you need to find an online therapist that you feel comfortable with. There are many different online therapy sites that you can choose from.
Once you have found an online therapist, you will need to sign up for their services. This usually involves creating an account and providing some basic information about yourself.
What to Expect in Your First Session
Once you have signed up for an online therapy company, you will be able to schedule a session with your therapist. During the session, you will be able to talk to your therapist about anything that is on your mind and set some goals for therapy.
Your therapist will help you to understand your thoughts and feelings and will give you advice on how to deal with them. They may try a variety of techniques to help you process your emotions. You can feel comfortable communicating honestly with your therapist – they are there to help you, and your feedback is an important part of the process.
How to Find a Therapist
If you are interested in finding an online therapist, there are many different ways to get started.
You can search for "online therapy" on Google. This will give you a list of different online therapy companies that you can choose from.
Another way to find the best online therapy services for you is to ask your friends or family if they have any recommendations.
You can also check out online directories for a list of different online therapists that you can choose from. These directories usually list the therapist along with their specialty or focus.
What to Look for in an Online Therapist
Here are a few things that you should keep in mind if you want to seek mental health services online:
License. Only licensed mental health professionals are allowed to provide online therapy and psychiatry services. This will guarantee you that they have gone through the necessary training and education to be a therapist. Licensing can vary by state, so be sure to research each therapist's acronyms to learn more about their qualifications. A life coach is not a therapist unless they have the proper license.
Credentials. You also want to make sure that the therapist has experience in treating people with your specific issues. Ask them about their years of experience and specializations. If you're seeking online couples therapy, the therapist should have a specialization in marriage and family counseling. If you are looking for someone who specializes in trauma, as them if they use a trauma-informed care approach.
Method of communication. What devices do you need to get started? Does the provider have a teletherapy application that you need to sign up for? Is the virtual meeting room secured and private? Asking these questions will help you feel confident and safe so that you can get the most out of your therapy experience.
Online therapy cost. Get a quote from each therapist and compare which one fits your financial capacity. Be sure to ask about insurance coverage if that is a factor for you.
Booking an appointment. Find out how you can book an appointment as well as their schedule availability. You'd like to make sure that their schedule matches yours.
How to Get the Most Out of Virtual Therapy
To get the most out of your online therapy, there are a few things that you can do.
Be honest with your therapist.
Trust the process.
Be proactive in your therapy journey and follow your therapist's advice.
Online therapy gives clients more opportunity to find a therapist that best meets their needs. Don't be afraid to set up an initial consultation with multiple therapists to see who best meets your comfort level.
You'll know you've found the right fit when your therapist feels like a trusted friend. You can have an open and honest conversation and get the support you need knowing that your therapist is a professional with lots of education and experience.
What are the drawbacks of virtual therapy?
While there are many benefits of online therapy, here are a few potential pitfalls to look out for:
Possible miscommunications between the provider and the patient. It's really important to choose a therapist who has experience serving clients in a virtual setting.
Patients with critical psychiatric needs may not be advisable for online therapy. If you have more acute mental health needs, you may benefit from physical, face-to-face treatment. A good therapist will be honest about this and help assess your risk.
Privacy and confidentiality issues. Providers must be able to ensure the privacy and confidentiality of their patient's data. The platforms they're using should be compliant with the Health Insurance Portability and Accountability Act (HIPAA), particularly with HIPAA's Security Rule and Privacy Rule. Necessary consent forms must be well-explained and signed by the patients.
Potential interruptions due to internet connections and tech issues. Technology is great when it works, but sometimes, there can be disruptions.
Start A Life-Changing Journey with Virtual Therapy Today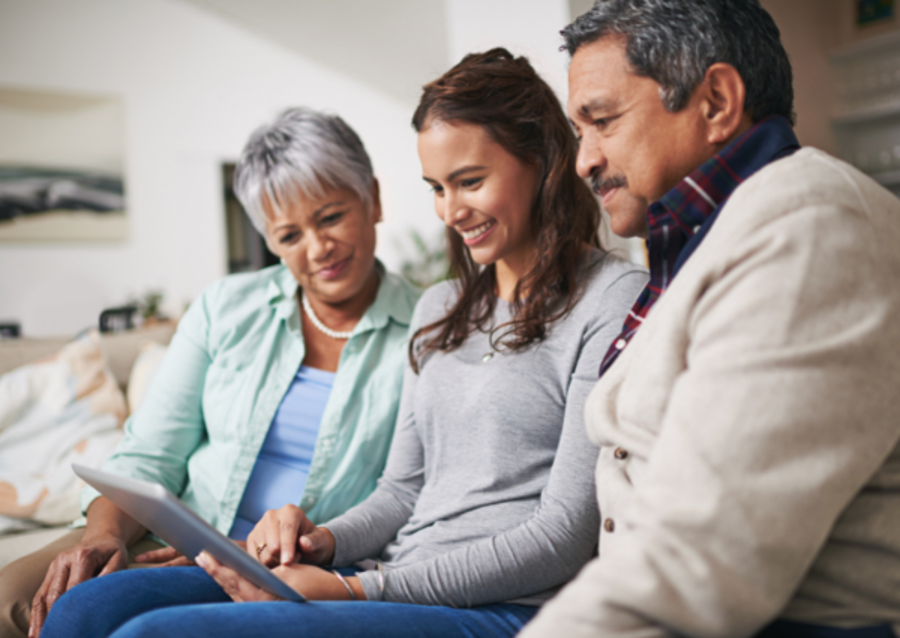 Getting the professional support is one of the greatest things you can do for your mental health.
You don't have to go through this alone. It may be difficult to take the first step, but your provider will help you every step of the way.
Many people have found success with online therapy, and you can, too.
All Points North exists to bring healing to dysfunctional behaviors and their root causes.
Our mission is to educate and empower individuals, couples, and families with the knowledge and tools necessary to experience profound healing and lasting change.
Don't wait any longer. Learn more about APN's virtual therapy options and start your journey today!