In the 1920s, doctors used group therapy sessions to support hospital patients struggling with tuberculosis and schizophrenia. The group dynamic helped patients overcome feelings of isolation, and mental health professionals eventually adopted the group therapy model.
Since the pandemic, online mental health services have become widely accessible. You can find exceptional care from compassionate providers with a few taps, with plenty of individual and group sessions to fit even the most demanding schedules. Many clients feel more comfortable attending group sessions from the comfort of home. While it may seem counterintuitive, online group therapy sessions exist and are just as effective as the in-person option.
There are many factors to consider when searching for online group therapy. Read on to see what you can gain from connecting with other clients and a trusted therapist in an online group setting.
Differences Between Traditional and Online Group Therapy
There are a few differences between traditional and online group therapy, and both offerings have unique advantages and disadvantages.
Traditional Group Therapy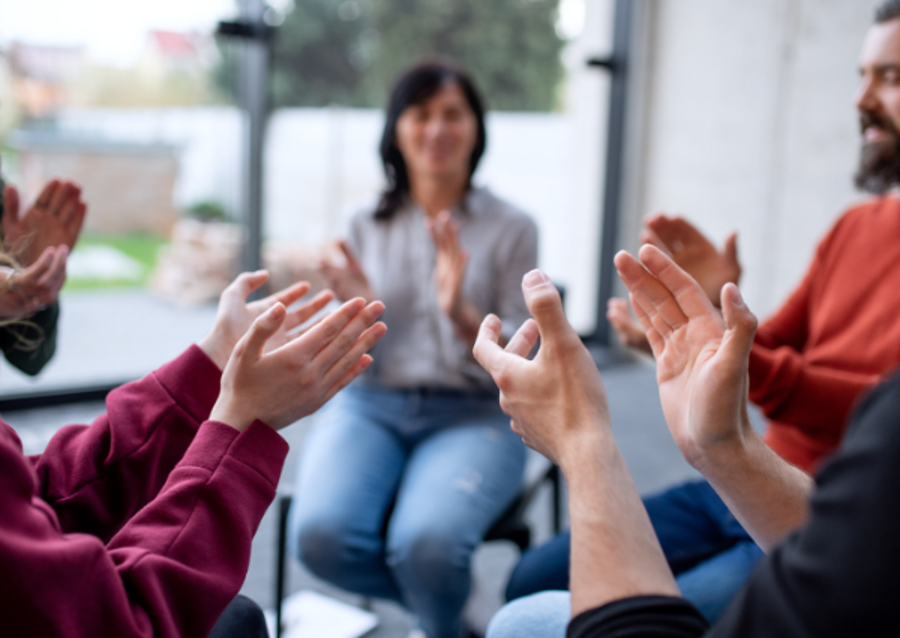 Traditional group therapy is typically offered in offices, mental health clinics, community centers, or hospitals. These groups are led by mental health professionals who specialize in supporting clients in a group setting.
How does it work?
Traditional group therapy often functions in-person, many times in a clinical setting. Usually, clients are organized in a circle or semicircle, facing one another. Clients, one by one, share something about their life experiences and struggles while other group members listen. Together, clients process specific events or topics with clinician guidance.
Advantages
Most people enjoy group therapy sessions in a face-to-face setting because of the human interactions. They can see everyone reacting in real-time and gain immediate input from other group members and the therapist facilitating the group. In-person group sessions allow a physical element; members can show support with a handshake, a high five, a touch on the shoulder, and maybe even a hug when appropriate.
Disadvantages
In the age of digital convenience, it can be challenging to accommodate in-person appointments that require transportation arrangements and a lengthy commute. Inconvenience is one of the biggest reasons most people do not prefer in-person group therapy.
[Read: Teletherapy vs. In-Person Therapy: Which Is Better?]
Online Group Therapy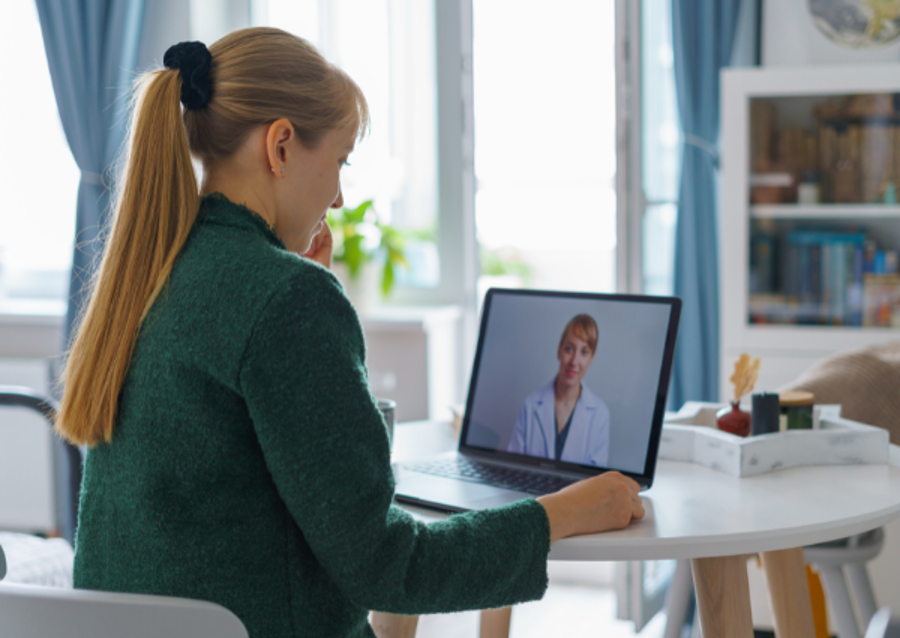 How does it work?
Online group therapy functions precisely the same as in-person sessions, but instead of meeting in the same location, the group is hosted on a virtual platform. You can sit at your desk or on your couch and tune into a session. The same kind of group dynamics are at work, and members can interact nearly the same as they would in person.
Advantages
Most people find online group therapy more convenient than in-person treatment, and it might be a more affordable option as it is less expensive than one-on-one sessions.
As with in-person group dynamics, group members share similar mental health challenges and life experiences, which most participants find encouraging. Groups are generally small, with a minimum of three participants and no more than 15 members in most cases.
Disadvantages
Like in-person therapy, members of an online therapy group must agree to respect other clients' privacy and uphold their confidentiality. Members must take precautions to ensure that conversations remain private, even if they attend from a shared space.
Sometimes, it's more difficult for clients to connect with other group members because nonverbal cues can be missed on a screen. All group members must have a reliable internet connection and updated technology to participate fully.
[Read: Is Virtual Counseling Effective? (2022 Guide)]
Types of Online Group Therapy
Ultimately, you'll want to engage in groups that make you feel supported, heard, and protected. Bonding with a community of individuals who share similar challenges can have lasting beneficial effects on your mental health. While some conditions may require a level of care best treated with in-person therapy, clients can address a vast pool of topics in an online group therapy setting.
Depression
In 2020, 14.8 million adult Americans suffered from depression. While that number can seem overwhelming, it can also reassure you that you're not alone.
When you struggle with depression, it might feel impossible to show up for yourself. What better way to find healing than to be in an online group therapy session where others struggle with the same issues? It might be tempting to avoid or skip an online group therapy time slot, but part of your healing comes from accountability to your peers. You can show up for other people, and they can support you, too.
[Read: Mental Health Impacts of COVID-19]
Addiction
Addiction rates soared to an all-time high, with the pandemic contributing to an already devastating epidemic. Group therapy has been shown to bring clarity and strength to those who struggle with addiction. There are multiple reasons why someone struggling with an addiction might not be able to attend an in-person session, and an online therapy group might be just the answer. You can find comfort and support without judgment because other group members have experienced the same issues.
Bereavement
The pain of loss is sometimes unbearable, and a support group can be instrumental for many people moving through grief. An online option might be more comfortable for someone mourning a loss and can feel less intimidating than in-person services.
Eating Disorders
If you've struggled with an eating disorder, online group therapy might be a great tool to support your recovery. A licensed professional trained in specific areas of disorders and diagnosis facilitates a safe environment where clients can connect and process. Many find healing in this arena because they realize they are not alone.
Sexuality and Gender
Small groups can be helpful for clients looking to work through issues related to gender identity and sexual trauma. Groups are a safe space for members to meet regularly and share encouragement and strength with peers who are grappling with issues related to sexuality and gender. A therapist will guide the group and ensure that everyone's needs are met. Online therapy can be effective when it might be uncomfortable to speak in person with others, and you still can reap the benefits of the group while accessing your sessions remotely.
Anger Management
Issues with anger management can cause a lot of pain for individuals and their loved ones. Left unchecked, anger issues can become increasingly risky and violent, so it's so important to get professional help.
As with any group, a licensed mental health professional guides your sessions and keeps a flow going. Many people may receive referrals to anger management mandated through a court decision. Whatever the circumstances, sometimes, all you need is the right tools to deal with life as it happens, and online anger management therapy can help you get the support you need.
Relationship Issues
Many of us struggle with interpersonal relationships, and it makes sense that sometimes, we need a little help navigating complicated dynamics. Group therapy can accommodate individuals, couples, and families working to address challenging dynamics, communication issues, and internal conflicts.
Groups are sorted by type of therapy (couples or family therapy). Therapists guide online group therapy sessions, and members can find wisdom and tools to use in real life while connecting with other couples and families.
Our relationships play a significant role in our overall quality of life; community and connection are essential components of wellness.
How to Join Online Group Therapy
If you're ready to join an online group therapy session, here are a few pointers to get you going in the right direction. It's essential to understand the dynamics of group therapy before you start your first session.
Research
Before you begin, do your research. To narrow down your search, here are some things to consider:
Does your insurance provider cover online group therapy?
What kind of schedule works for you? Would you prefer to meet a few times a week, once a week, biweekly, or monthly?
What goals do you have for yourself? What are you looking to get out of online group therapy?
What kind of clinician are you looking for? There are different types of therapists and even more therapeutic approaches to consider. Some therapists specialize in specific modalities (like CBT, DBT, Motivational Interviewing, Somatic Experiencing, etc.).
Does your therapist have the proper accreditation? Be sure to confirm that your therapist is licensed to provide services in your state. This protects you and ensures that you'll receive the best care possible.
Consider Your Options
When it comes to online group therapy, there are many options. It's important to find a provider and a group that will meet your needs. Whether you struggle with addiction, an eating disorder, depression, or other mental health obstacles, there is a group for you and a community of members with shared life experiences.
[Read: How to Find a Treatment Center]
Preparing for Your First Group Therapy Session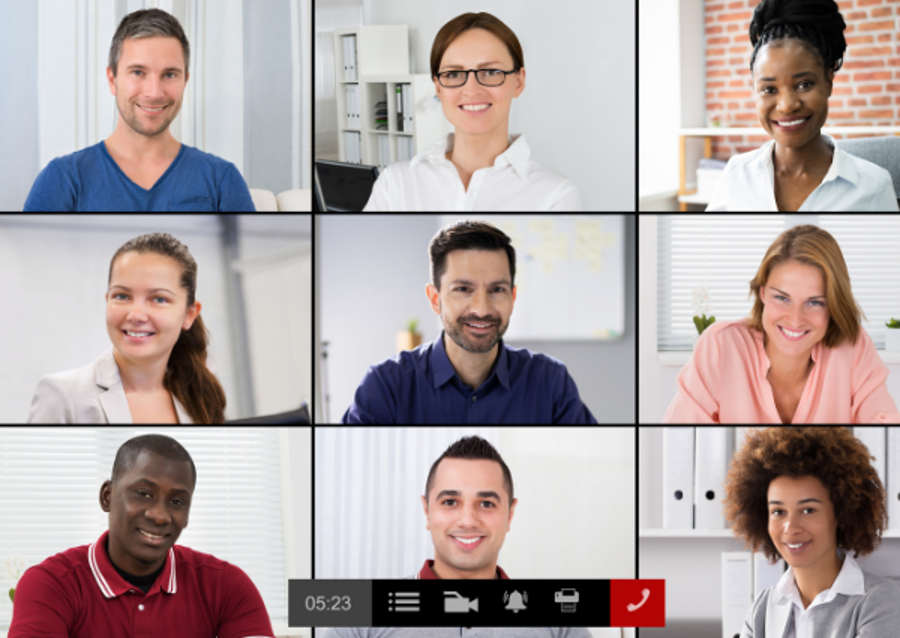 Before starting group therapy, you should be ready to engage and give your attention to the group. Online therapy is as effective as in-person options, but only if you put in an honest effort.
Before Your Session
Silence your devices, put your phone in Do Not Disturb mode, and find a private and quiet place to interact with your group members. You should try to ensure the privacy of your group members and therapists – headphones are a great option for limiting exposure or interference.
Show up honestly and authentically. Successful treatment depends on your engagement, not just the group dynamic or the therapist.
During the Session
Listen to your group members and seek to understand them. Sometimes, you can learn more from what other people share. When it's your turn, speak openly and honestly and listen to feedback from your therapists and other group members. Remember that everyone has something to learn, just like everyone has something to share.
Resist the urge to multitask or distract yourself. Sometimes, topics may bring up discomfort, and if you need time or space to process, you can communicate your needs directly to the group. Don't avoid the tough stuff – make each session count and see what you can learn about yourself and others.
What Can You Expect from Online Group Therapy?
If you have never been involved in group therapy or support groups, you can expect people to share their feelings, struggle through discomfort, and process in real-time. What you hear is confidential and should never be shared with anyone outside of your group therapy session. Here are some things to keep in mind as you progress through treatment.
Mind the Group Dynamics
Eventually, your group will find a flow, and your therapist will expertly guide you and other participants through a shared topic. Some group members may talk much more than others, and some will not wish to interject until a later date – all of these approaches are okay! Everyone will participate at their own comfort level, and you'll find your place in the group in just a few sessions.
Explore Different Topics
Group topics can range depending on the type of group therapy and the members of each group. Your mental health professional will gently guide discussions based on common topics or specific issues that come up in the group. Even if you don't have personal experience with a topic, it's important to pay attention: you can support other group members, and you might learn something unexpected.
Get Familiar with the Rules
Some rules are the same whether you meet in person or use an online group therapy session. For example, you never cross-talk over someone else. If you have a question, wait for a break in the conversation and ask. All information is entirely confidential and must stay that way. Respect the other members and show that you value their input.
Different groups may establish additional rules and boundaries, and your participation can help shape the flow.
Privacy Is the Priority
Before beginning an online support group, you will be directed to sign a confidentiality agreement, as will every member of your group. As mentioned above, you must never share things discussed in your group sessions unless it is something that is solely about yourself.
Privacy is an essential part of group therapy. When you feel safe being open and vulnerable, you can share more authentically and process on a deeper level.
Tips for Online Group Therapy
A few simple guidelines will help you get the most out of your treatment.
Be Patient
Be patient with yourself. It took a long time to build the habits and coping mechanisms that no longer serve you, and it will take time to learn healthier techniques. The same is true for your peers; everyone learns at a different pace. We all deserve compassion in our most vulnerable moments.
Be Honest
There truly is no point in wasting your time or the time of your group members and therapists if you are planning on being dishonest or not opening up to them. The process only works if you work it. Show up for yourself, your group members, and your therapist: be present and honest about what you're going through. Your story can trigger a lightbulb moment for someone else, and sharing your struggles may help others learn to see themselves with empathy and understanding.
Be Respectful
There will be times you might not agree with group members, your therapist, or even the course of treatment. But you must be respectful in your interactions with your group. As an adult seeking help and healing, you can disagree and still maintain respect for your peers.
Sometimes, conversations can get heated. Disagreements are a necessary part of communication. Pause, recenter, and take responsibility for your actions. Therapy is a safe place for you and your group members to make mistakes and learn.
Start Your Journey with Online Group Therapy
Mental health is a huge part of overall wellness. We all have a primal need to feel seen, heard, and understood. Online group therapy can help fulfill those needs and address specific mental health obstacles you may have struggled with in the past.
At All Points North, we employ an entire team of mental health professionals with various specialties to meet your needs. The APN Connection app makes it easy to access individual and group therapy sessions online.
If online group dynamics sound right for you, take the next step in your mental health journey and contact us today to get started.