Addiction and codependency often go hand in hand. Understanding the connection can generate deeper support and healing if you or a loved one are dealing with addiction and codependency.
Fortunately, hundreds of books offer invaluable information and perspectives that can help you get started. We've compiled the ten best books on addiction and codependency to help you build more recovery capital and stay focused on your healing.
1: In The Realm of Hungry Ghosts by Gabor Maté
Dr. Gabor Maté is a world-renowned physician who has been treating addiction for over a decade at the Portland Hotel in Vancouver, B.C. In this book, he shares his conclusions about the interconnectedness of addiction and trauma. By sharing stories from patients at the Portland Hotel, he illustrates how healing trauma can help people break free from addiction.
Dr. Maté also emphasizes the need for harm reduction services and compassionate care for people struggling with substance use disorder. The Portland Hotel offers supportive housing for people with addiction and mental illness, a safe injection site, and methadone maintenance programs.
2: Codependent No More by Melody Beattie
Codependent No More introduced the world to the term "codependent" in 1986. Beattie defines a codependent person as somebody who derives happiness from others. She even demonstrates the comparisons between codependency and addiction.
Beattie further discusses how we can harm ourselves and others in codependency, just like in addiction. She teaches codependent people how to shed this adaptation to positively impact their lives and relationships.
3: Chasing the Scream by Johann Hari
Chasing the Scream isn't necessarily a book about healing personal addiction; instead, it explores the systemic issues surrounding rampant substance misuse in the United States, how we got to this point, and what we can do to change.
This book aims to dismantle the stigmas surrounding substance use disorders and offers policy solutions that have effectively curbed addiction in other countries. Chasing the Scream will undoubtedly provide a new perspective on addiction and help you cultivate more compassion for yourself and anyone else who struggles.
4: Unbroken Brain by Maria Szalavitz
Maria Szalavitz challenges the conception of a "typical drug addict" in her remarkable book, Unbroken Brain. Szalavits recounts her history as a privileged white student at an Ivy League university and how her status didn't prevent her from developing a substance use disorder.
Szalavitz shares the harrowing tale of her addiction and offers her science-backed view that addiction is a developmental disorder rather than a medical disease. Filled with heart and fueled by evidence, Szalavitz shows us that people with substance use disorders aren't broken, awakening hope in the face of desperation.
5: The Big Book – Alcoholics Anonymous
The Big Book of Alcoholics Anonymous is one of the best-selling books of all time, with over 30 million copies sold. Essentially unchanged since its original publishing in 1939, this introductory text of the worldwide 12-step program still offers poignant insight into alcoholism and recovery.
Each section contains dozens of personal stories from alcoholics and highlights the strength and hope in each person's journey to sobriety. The book details how recovered alcoholics have used the 12 steps to overcome their alcoholism and live happy, sober lives.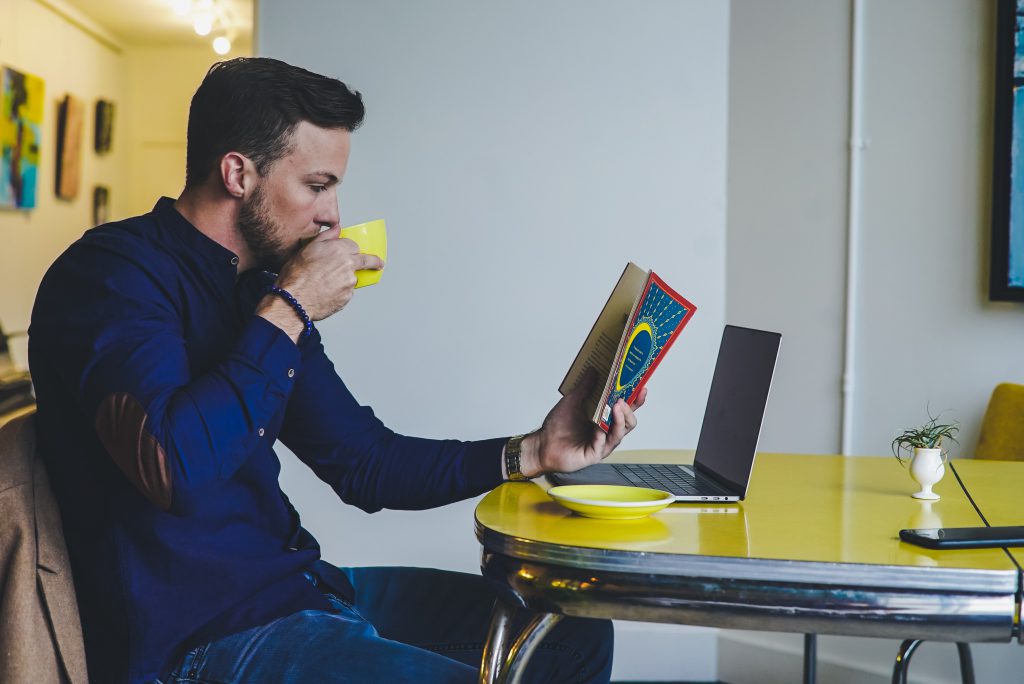 6: Dopamine Nation by Anna Lembke
Anna Lembke is a professor and medical director of addiction medicine at Stanford University. She combines her cutting-edge research and extensive clinical experience to explore the causes of addiction in the 21st century, drawing connections between the overabundance of stimulation in our modern world and our ever-increasing tendency to become addicted.
Beyond substance use, Dr. Lembke discusses how smartphone addictions, shopping addictions, and even romance novels can drive us toward pleasure, yet cause us significant pain.
7: Attached by Amir Levine and Rachel S. F. Heller
Attached is a book that breaks down the new science of adult attachment styles to help people recognize their tendency to revert to insecure attachment adaptations when under stress.
This book is not specifically about codependency or addiction, however, it does explain the ways in which certain attachment styles influence these issues. Attached can help us identify our own harmful behaviors, better understand the actions of our loved ones, and teach us to consciously cultivate secure attachments in our closest relationships.
8: The Craving Mind by Judson Brewer
Dr. Judson Brewer is a psychiatrist and neuroscientist specializing in addiction and mindfulness training. The Craving Mind uses cutting-edge research to prove the effectiveness of mindfulness training in addiction, diving deep into the sensation of craving and how to overcome it.
Dr. Brewer weaves together his personal experience with meditation, stories from his patients, and research from his laboratory that can offer insights on how to stop a craving in its tracks.
9: The Biology of Desire: Why Addiction Is Not A Disease by Marc Lewis
The theme of this book is found in the subtitle: Why Addiction Is Not A Disease. Dr. Marc Lewis has an extensive background in neuroscience and argues that the concept of addiction as a disease is both misleading and potentially harmful. This controversial claim will take you deep into the science and mechanisms of addictive behaviors and might leave you reconsidering long-held ideas about substance use disorders.
10: Co-Dependents Anonymous
Like the Big Book of Alcoholics Anonymous, Co-Dependents Anonymous is the introductory text for Co-Dependents Anonymous 12-step group members. It contains detailed accounts of how the group helps people overcome their codependency and shares personal stories of recovery.
Unlike Alcoholics Anonymous, Co-Dependents Anonymous is for all people who struggle with maintaining healthy relationships, regardless of whether those people suffer from substance use disorders.
Further Support in Recovery
Any one of these great books can help you learn more about addiction or codependency so that you can learn, understand, empathize, and move forward on your own journey to recovery, or better support a loved one in recovery.
If you need more support beyond reading material, we're here to help. At All Points North, we offer a full continuum of care from detox and assessment to treatment for mental health, trauma, and addiction, and even support in recovery. We'll listen to your story and help you take the next steps forward. Feel free to contact us via or at 855-510-4585 to learn about our comprehensive treatment options for substance use disorders in Colorado and from anywhere in the world with our virtual intensive outpatient programming.
Reviewed by Emmeline Massey MSW, LSW