The holidays are upon us, and thoughts turn to the food, fun, festivities, and traditions that bring us together and remind us of home. It's the "most wonderful time of the year."
But for some families, the holidays might look a little different this year because someone they love has gone into treatment. There may be a bit of conflict around the empty seat at the holiday table: while some people might miss their loved one, there may also be a sense of relief. You might not know what to say to the kids or how to act in your loved one's absence.
You may experience a lot of initial uncertainty, and that's normal! We're here to provide some support with tips on how to get through the holidays while your loved one is in treatment.
Navigating New Feelings
Past family gatherings may have been the scene of disruptive behaviors or constant worry about your loved one's well-being. You might have even distanced yourself from them because it was just too much to bear.
Whatever conflicts and friction led up to their decision to go to treatment, this time apart may also feel like an answered prayer. You, your family, and your loved one have endured the tumult of addiction or mental health struggles. Now, in treatment, there's hope for a brighter path forward.
Even though treatment is a step forward, it can leave you and the rest of the family with lots of big feelings, wondering how to manage the holidays in their absence. This year might be your first time without them at the table or around the tree.
Although not quite the same, dealing with their absence is not unlike grieving. Kids may struggle to understand why mom, dad, big brother, or sister won't be home this year. Even the adults may wonder:
Can we still celebrate?
Should we cancel the holidays until they're home?
What do we tell the kids?
Is it wrong to feel relieved?
How do we do the holidays when one of us is missing?
Every family's experience is unique, but one fact remains consistent: we all want our loved ones to get the help they need. Yes, this year will be different without them present. There will be challenging moments, but you can still enjoy the holidays and support the one you love with these four tips.
1. Don't Cancel the Holidays
The holiday season is here, whether you choose to celebrate or not. Holidays are a time for families to come together and celebrate the season. You're creating memories that the next generation will treasure.
Spending time together is healing and comforting, and family holiday rituals and traditions can increase feelings of closeness. Coming together is an opportunity to remember that while your loved one is away, you still have each other and your traditions. Gathering together lets the kids know that while someone they love is away, life can go on and be joyous and filled with love.
Celebrating the holidays also sends a powerful message to all that addiction and mental health deserve support. You can prioritize your loved one's health and safety and still celebrate and choose togetherness, even from afar. Remember, your loved one decided to start treatment when they could have struggled in silence at home. You are not disrespecting them by choosing to celebrate the holiday – you are carrying the torch for them and hopefully anticipating many years of future celebrations together.
And there's no need to worry about your loved one being alone for the holidays; treatment programs are sensitive to the increased homesickness and challenges that come with being away from home this time of year. They provide holiday meals and celebrations like you'd find in homes across the country. Your loved one will spend the day in good company with others who are choosing treatment.
2. Be Honest with the Kids
It's easy to assume that the kids will take it in stride if you just go on business as usual. Spoiler alert: the kids already know something is up. They may not understand all of the details of why mom or dad or their sibling is away (and they don't need to know every detail), but they will know that this year is different.
For many families, telling the kids is the hardest part of navigating a loved one's absence while in treatment. What do you say? What do you not say? Here are some guidelines that can help.
Think Before You Speak
Before sharing any information with your kids, it's essential to consider what is age-appropriate for them. Young kids may not need details, while older kids might ask more questions and need more understanding.
For example, a six-year-old doesn't need to know the details of mom or dad's issues. They need to know that mom or dad will be away from home for the holidays. (What words you choose will depend on the child and situation. If mom or dad can tell them, even better, but that isn't always possible.)
An older teen may be able to understand more about treatment, but again, it's important to consider the maturity level and not overshare adult information. When it comes to kids, age-appropriate and need-to-know-basis are the watchwords. Kids of all ages will handle the absence much better when they're not burdened with worry over adult issues and know that the grown-ups have things under control.
Tell Them the Truth
Within those age-appropriate boundaries, you want to be sure that what you tell them is true. Kids know when someone is being dishonest. Sometimes, you won't know the answer to their questions. It's okay to say, "I don't know," because sometimes, that is the true answer.
Try to avoid making up a story about your loved one – eventually, your child will find out the truth, and it may be hard for them to accept the dishonesty while unpacking what really happened.
If they have questions that require more details, and you can't find an age-appropriate way to respond, you can tell them something like, "Right now, I can't give you all of the details, but I promise we will talk about this more in the future."
Talk About Feelings
Your kids will probably have some big feelings, and it's okay to talk about them. Let them know that it's safe to express a whole range of emotions and share those feelings with you. Even though this situation is challenging, it's an excellent opportunity to model healthy ways to share and express feelings.
Reassure Them
Hearing that mom, dad, or someone they're close to will be away can be scary. Reassure them and let them know they are loved and that mom or dad is missing the holiday because they are doing something good to care for their health. Remind them that you are there to support them, keep them safe, and answer any questions they might have.
They're looking for safety and trust; your presence is their biggest comfort, even if you don't have all the answers right now.
Check In
The reality is that the holidays won't be the same without mom or dad. As the plans unfold and you get closer to the holidays, those big feelings might grow and change.
Make a note to check in multiple times and see how they feel. Take a few minutes to chat over a cup of hot chocolate, listen to their concerns, and hold space for their feelings. Sometimes, just being with someone they love is all the comfort they need.
If your kids like routine, you could work the conversation into your morning getting-ready time, dinnertime, or bedtime. Knowing what to expect gives them some consistency and security.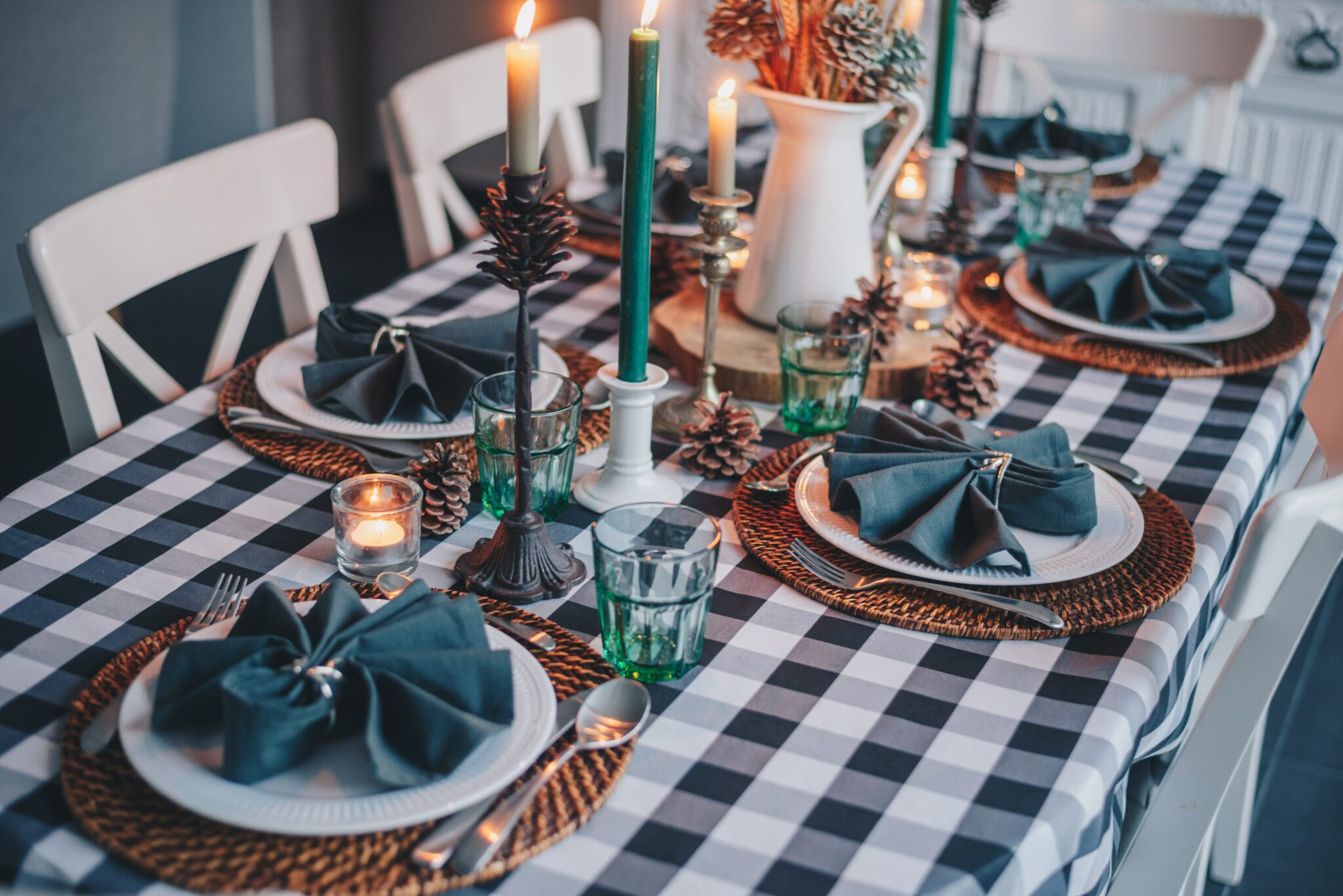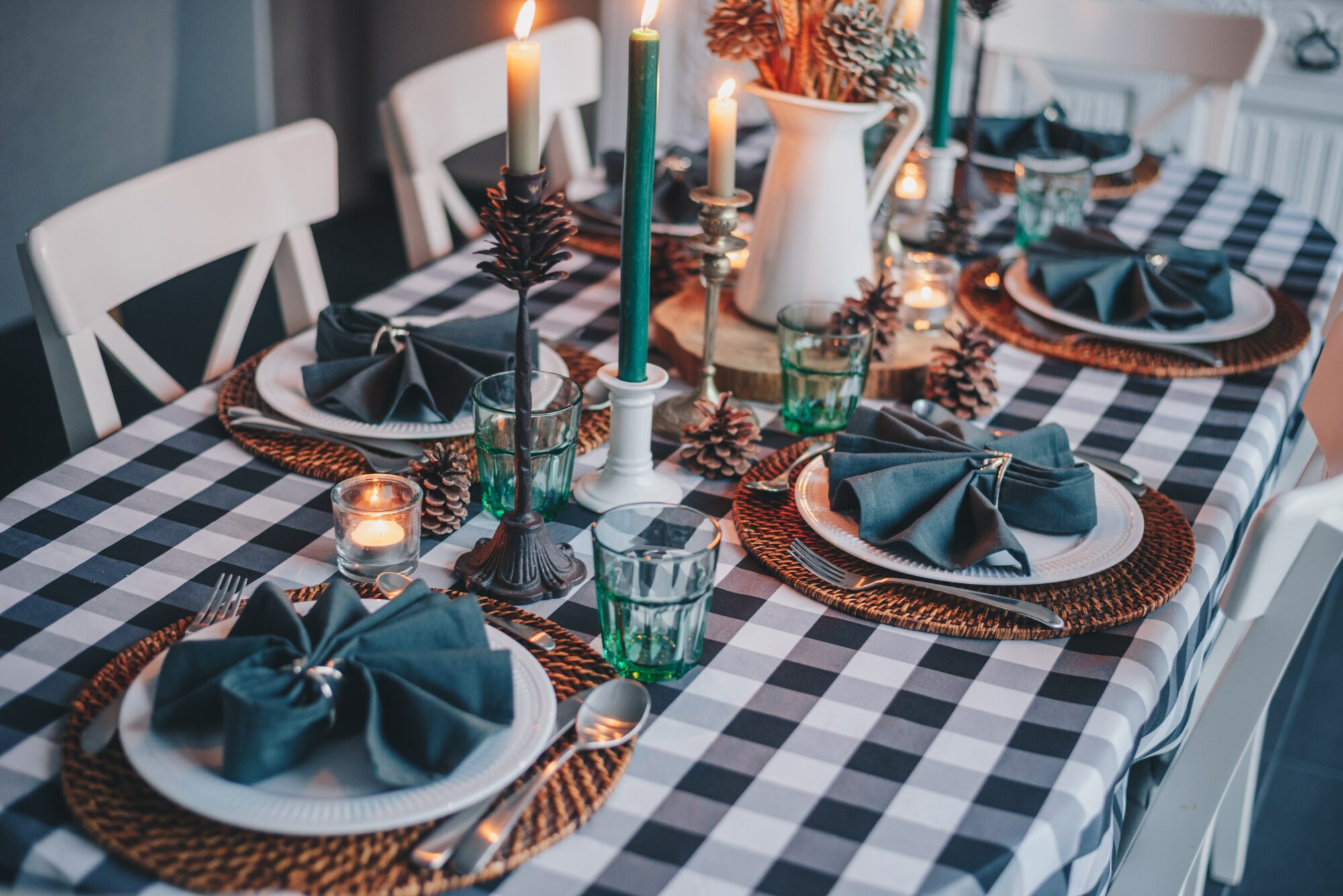 3. Honor Your Loved One
"Honoring" your loved one may sound odd, but your loved one is an integral part of your family. The whole family will miss them, and they will surely miss you too. Even though they won't be at the table this year, there are still ways to acknowledge their presence.
Honoring your loved one means recognizing that they have chosen a life-saving alternative: it takes courage to enter treatment, especially when that path takes them away from those they love during the holidays. Acknowledging their effort and bravery is reassuring for your loved one and the whole family. It's comforting to know that someone you love is safe and doing something healthy and positive, and it creates lots of space for hope, knowing that you'll be able to spend many future family events together.
So how can you honor your loved one's decision to enter treatment during the holidays?
Speak positively about your loved one – it's okay to share happy memories or recall fun times past.
Acknowledge their choice – their absence doesn't have to be the proverbial elephant in the room that everyone sees, and no one mentions. Getting help is a massive step in your loved one's recovery journey and deserves celebration.
Create a holiday journal – somewhere your family members can write a message to your loved one, share feelings about their absence, or jot down a few words of encouragement. Having a place to share your feelings can be a powerful gift for yourself and your loved one; this journal is a lovely piece of the holidays they can enjoy when they return home.
Incorporate a physical reminder – hang a special ornament on your tree or in your home that honors their choice and symbolizes their presence. You can use something handcrafted by the kids, borrowed from your ornament collection, or a personal item that holds special meaning. Be sure to take a picture to share with your loved one when they return home.
While it's important to acknowledge the sad feelings you have about your loved one's absence, creating opportunities to celebrate their choice and their growth helps you find more balance.
4. Reach Out
You're missing your loved one during the holidays, and chances are, they're missing you too. Being able to talk to or even visit your loved one in treatment is always a special opportunity. Connection virtually or in person can ease your worries and brighten everyone's day – feeling connected to loved ones also promotes growth and feelings of well-being, all essential factors for treatment progress.
Kids may find comfort in seeing or at least being able to talk to their mom or dad. Knowing they're okay can help them feel safe, knowing that the grown-ups have things under control. Once they feel settled, they can get back to being a kid, and isn't that what the holidays are all about?
Depending on the program and your location, some of the ways you can reach out might include:
Video chat
Phone call
In-person visit
Cards, letters, or pictures
Many treatment programs offer special visitation permissions for the holidays. If visiting in person isn't an option, make plans for a phone or video chat (if allowed). Ask your loved one about holiday visiting options and how they want to connect ahead of their trip. Asking ahead of time means less chance of missed connections on that special day.
A word about gifts: not all treatment centers allow for outside packages, even for the holidays. Before you send anything, check with the treatment center.
A Comforting Reminder
Even though they're in treatment for the holidays, your loved one will be able to celebrate the day with planned festivities and enjoy the company of others who have chosen recovery.
You may not have initially planned to spend the holidays without your loved one, but you can rest easier knowing they are doing something that will benefit them and their family. The most important thing to remember is that they're safe and learning skills that can help them as they continue their path to recovery and healing. And isn't that the greatest gift of all?
Finding More Support for Families
At All Points North, we value the importance of family and understand how difficult separation can be, especially during the holidays. If you or a loved one is considering treatment, our team of expert clinicians and addiction specialists is ready to help.
Nestled in the beautiful Rocky Mountains, APN Lodge offers a luxury rehab experience in a therapeutic environment built for healing, personal growth, and recovery. Using evidence-based, client-centered treatment approaches, including individual and family therapy, our team of clinicians has the expertise to guide you through the process from referral through program completion.
To learn about mental health and addiction treatment options at All Points North Lodge or detox and assessment at our Denver treatment center, contact us online or on the phone at 855.235.9792. Let us help you find your way forward.
Reference
Sezer, Ovul, et al. "Family Rituals Improve the Holidays." Journal of the Association for Consumer Research, vol. 1, no. 4, 2 Sept. 2016, pp. 509–526., https://doi.org/10.1086/688495.
Vaughn, Leigh Ann, et al. "Feeling Socially Connected and Focusing on Growth: Relationships with Wellbeing during a Major Holiday in the COVID-19 Pandemic." Frontiers in Psychology, vol. 12, 26 Aug. 2021, https://doi.org/10.3389/fpsyg.2021.710491.