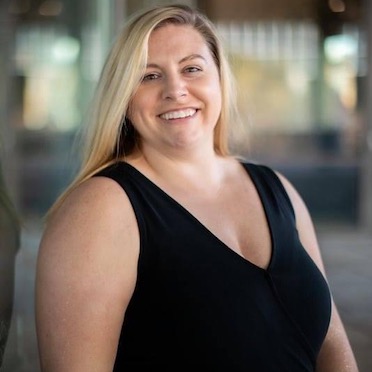 APN x Brittany Young
APN is proud to present our Virtual Speaker Series – an initiative to equip our clients and community with a wide variety of resources in mental health, addiction, and trauma recovery. In this installation of the Speaker Series, Steve Kelly shares how to create a safe, welcoming, and affirming therapeutic environment for clients within the LGBTQ community.
About Brittany
Brittany Young spent 15 years in the pharmaceutical industry working with CEOs, top executives and closed multi-million dollar sales deals. She has over 15 years of experience in Health and Wellness space as a Top Sales Woman with several Pharmaceutical Companies.
Some of Brittany's corporate accomplishments include building a book of business with 300+ clients and grew business from $800K to $6M in 2.5 years at FMC Corporation and running a $10M territory at Tronox and working daily with the world's leading chemical distributors.
Brittany began her own business in 2018 and today she works with Financial Professionals to grow their revenue and assert their voices. She is an International Speaker, published author and Healer. She is certified as an Executive NLP Practitioner, Emotional Intelligence Life Coach and a Reiki Master.
Brittany's story is relatable, candid and raw especially the way she describes in detail her 10 year battle with addiction, trauma and the road to recovery. She says that acceptance of herself first was the key to recovery. Please join us as we listen to how Brittany accepts life on life's terms today.
WATCH THE REPLAY