Warmer weather and longer days offer plenty of opportunities to seek out new sober activities to help you stay on the right track in your recovery. We've cultivated a list of sober-friendly activities to meet you wherever you're at with your recovery journey; whether it's your first sober summer or you're just looking for fun alternatives to drinking, this guide is for you.
Sober Summer: 8 Fun Activities to Do While in Recovery

1. Whitewater Rafting
Whitewater rafting has all the key ingredients for an exciting and memorable sober summer excursion. It's exhilarating yet challenging but also allows for relaxation and meditative calm between the more adrenaline-inducing moments.
Part of the joy of whitewater rafting is that you can bring your best friends along for the excursion. Reach out to members of your sober community to see if they'd be willing to help you plan a weekend excursion and enjoy cooling waters and bright sunshine with this exciting summer activity.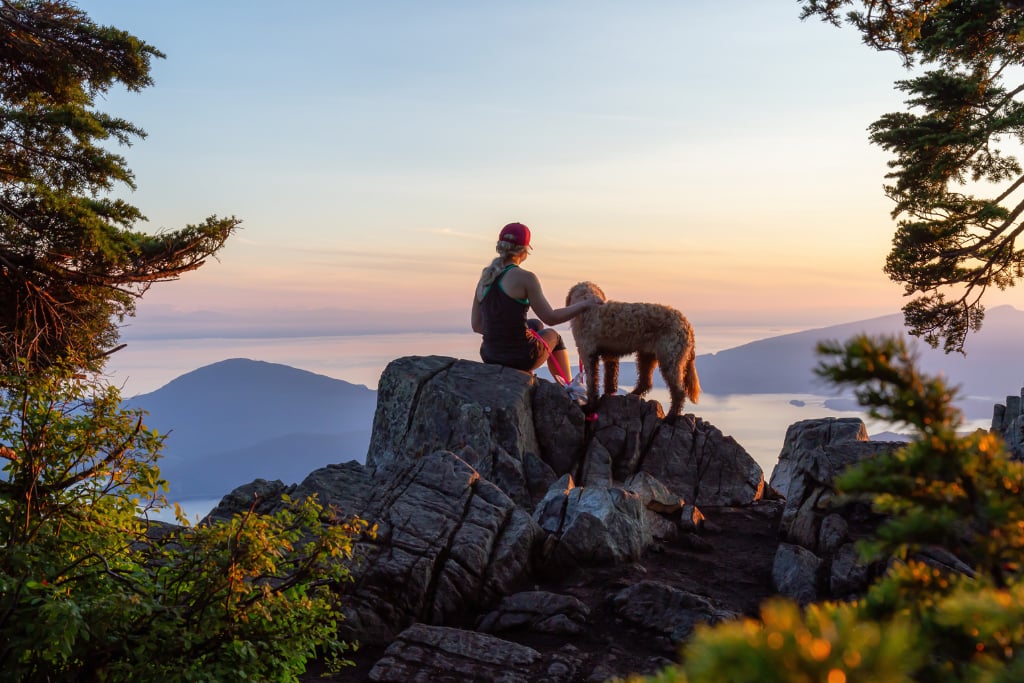 2. Hike Through the Great Outdoors
If you don't have the time for a planned trip or you're looking for something to do within the next couple of days, consider going on a local hike. Summertime is often the ideal time to explore the great outdoors with everything lush and in bloom – choose a day with clear skies and sunshine for a safe and memorable experience.
Hiking can be an excellent alternative to drinking for several reasons:
Hiking is (usually) free
Different trails accommodate various skill levels
Connecting with nature can help soothe stress and calm your mind
Exercise is one of the best things you can do for your mental health in recovery
Sturdy hiking shoes are usually all you need to embark on a beginner trail. Depending on the area, you may even be able to bring your pets along. Be sure to pack plenty of water, clean up materials, and snacks before heading out, and always remember to leave no trace by cleaning up after yourself and your pets!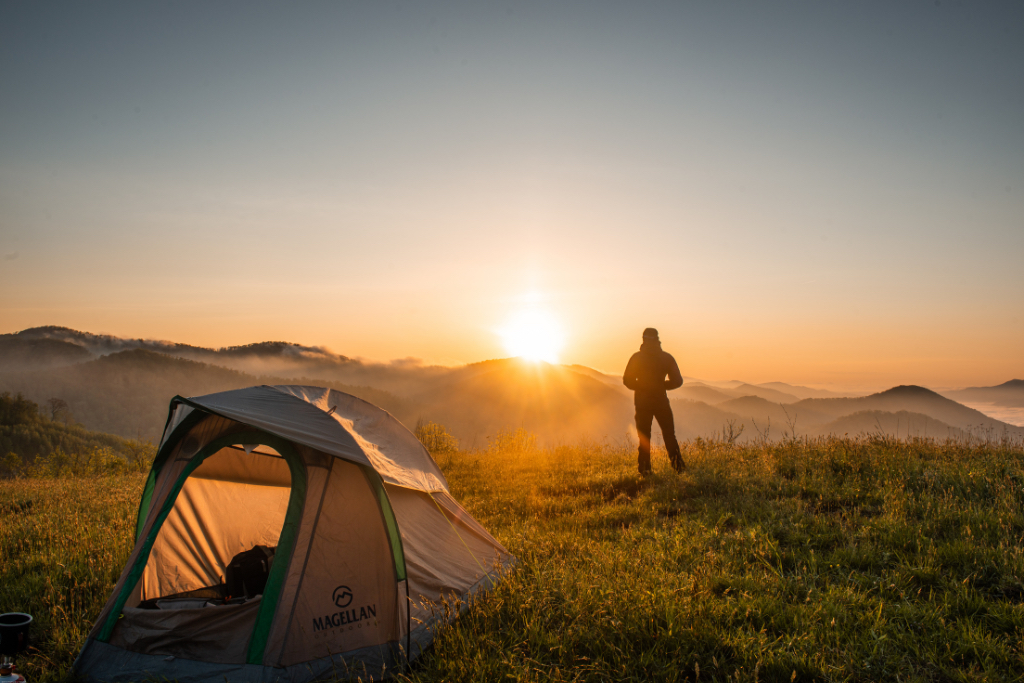 3. Go on a Camping Trip
The warm days and cool summer nights make camping a popular sober summer activity. And while you can always go alone, many people enjoy their camping experience best when they bring friends or family along.
Before embarking on a camping trip, consider the area where you plan to camp, any nearby attractions, and regulations:
Is there a watering hole nearby where you can go for a swim?
Will you want to take advantage of any local mountain bike trails?
Do you need access to showers and a restroom?
Is there a burn ban in effect or any regulations on campfires?
How will you store and properly dispose of your trash?
How can you access emergency services if you're without service or power?
Are you equipped to handle inclement weather?
Finalizing all the little details before your trip will help you ensure you get the most out of your experience. And, of course, don't forget to bring graham crackers and marshmallows for a late-night snack by the campfire.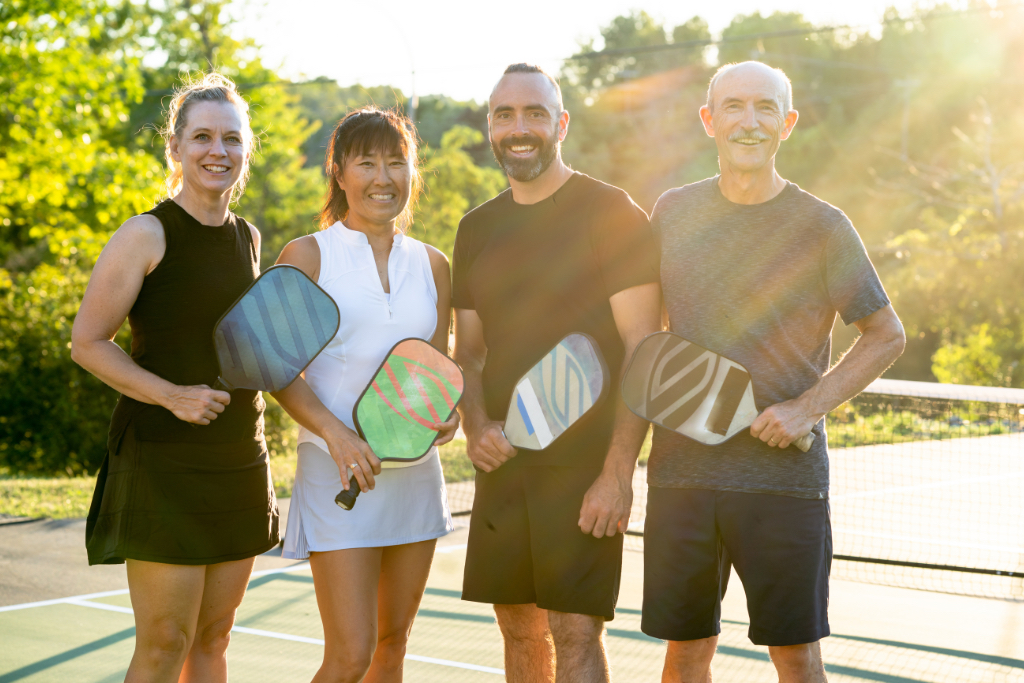 4. Join a Sports League
Many adult sports leagues start in the summertime, and some teams even prioritize a sober-friendly environment. Some of the most common adult leagues in the summer include:
Softball
Soccer
Lacrosse
Rugby
Kickball
Pickleball
Team sports not only help you stay active, but they also provide a source of ongoing social support and connection. Many local support groups have their own leagues, and signing up with a support group ensures that you can join a team of like-minded people committed to their sobriety.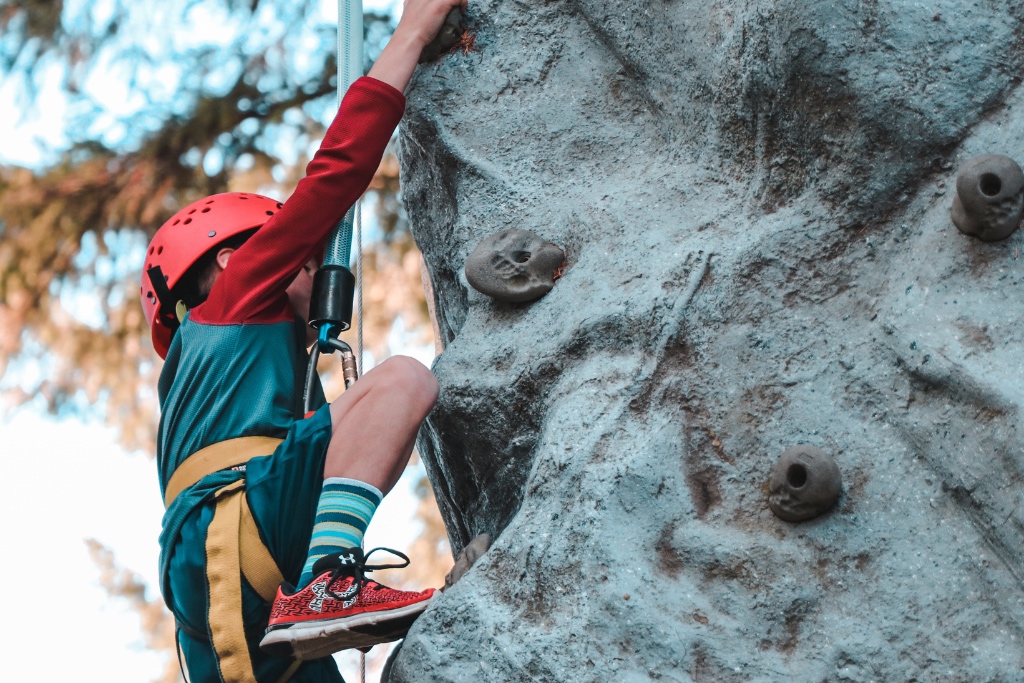 5. Outdoor Rock Climbing
Rock climbing has exploded in popularity in the last several years. Indoor climbing provides year-round fun; summer is an excellent opportunity to test your skills outdoors.
Whether you sign up for a guided class or you seek out a climbing area on your own, outdoor rock climbing can be exhilarating; you'll push physical strength to new limits while embracing a mental challenge in nature. All three elements make for a recovery-friendly experience.
Taking all the necessary safety precautions before starting your ascent is essential, especially if you've never climbed outdoors. Make sure you know your knots, pack the right equipment, and familiarize yourself with the area ahead of time. You can take an outdoor climbing course, consider contacting a guide, or search for a beginner-friendly group online to ensure your safety. While it's possible to rock climb alone, it's much safer to climb with a friend.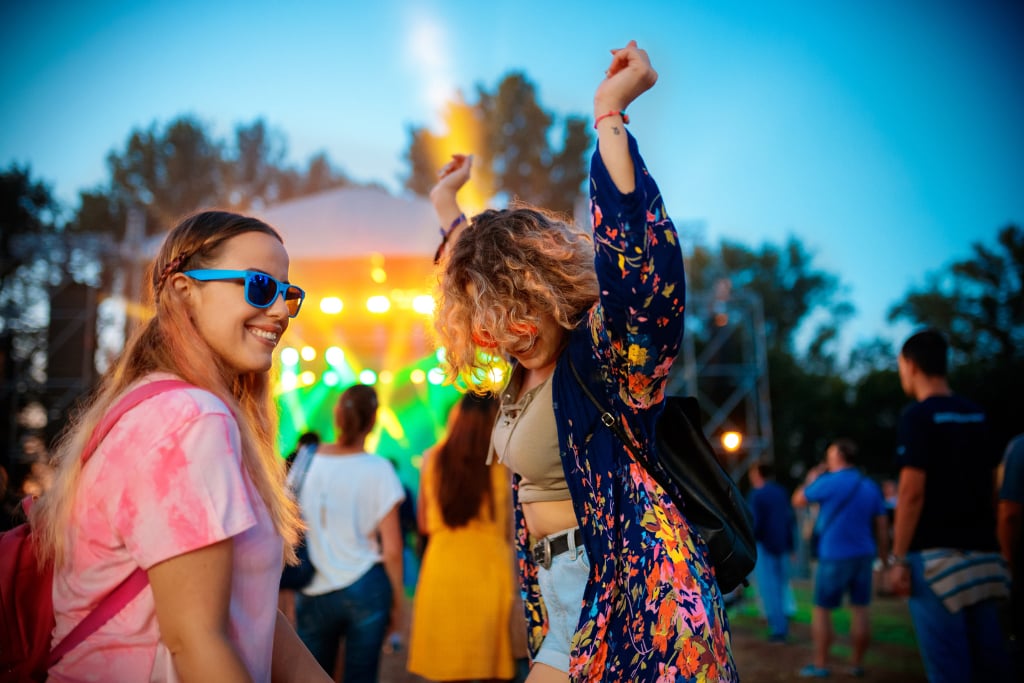 6. Attend a Music Festival or Concert
Seeing your favorite band in concert or checking out a local music festival can be a great way to enjoy your sober summer and connect with others. These events are in full swing during the summer, with some cities hosting events multiple times during the summer months.
Live music is associated with adrenaline and dopamine production, which is why people often feel a sense of euphoria when they get to see their favorite band in person. And science shows that your brainwaves sync with those around you when you share the bond of a communal experience – if you've ever felt deeply moved at a concert, you'll remember that feeling long after the music fades.
Many people new to recovery may worry about drinking and substance use at concerts and festivals, and that's a valid concern. Attending a music event with a sober friend group can help you feel more comfortable, and you can seek out a more family-friendly venue to build up some confidence and assess your readiness for a bigger event.
Music can be a deeply motivating force in recovery, and you can still enjoy music and dance the night away without engaging in old behaviors. Remember that sobriety is supposed to enrich your life – you can find new ways of enjoying old hobbies with the proper support.
Some larger festivals even have tents dedicated to recovery, where you can meet other like-minded people and find support for your sobriety on-site. Keep an eye out for APN Social Club events – we often partner with sober-friendly companies and host events, including dinners, game nights, bowling, top golf, paint nights, and group fitness gatherings.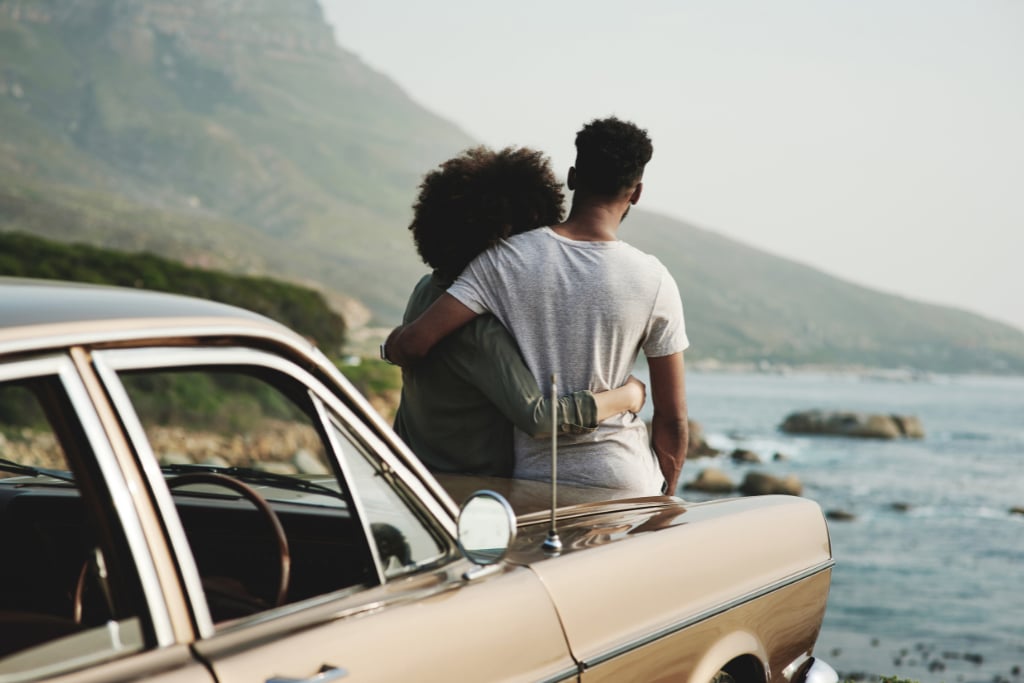 7. Take a Day Trip to a Nearby Town or City
A day trip to a nearby town or city can be a fun way to explore your area, take in new sights, and enjoy the summer weather. Before heading out, research your destination and see what it has to offer.
Some ideas for your itinerary could include:
Heading to a local amusement park for a day
Visiting an art gallery or museum
Exploring local markets and shops
Trying out new restaurants and cuisines
Attending a local cultural event
Summer is the perfect time to take a day trip; the days are warm and sunny, and the evenings are pleasant. Many local attractions and restaurants will extend their hours during the summer, so you can feel free to take your time and soak up the day.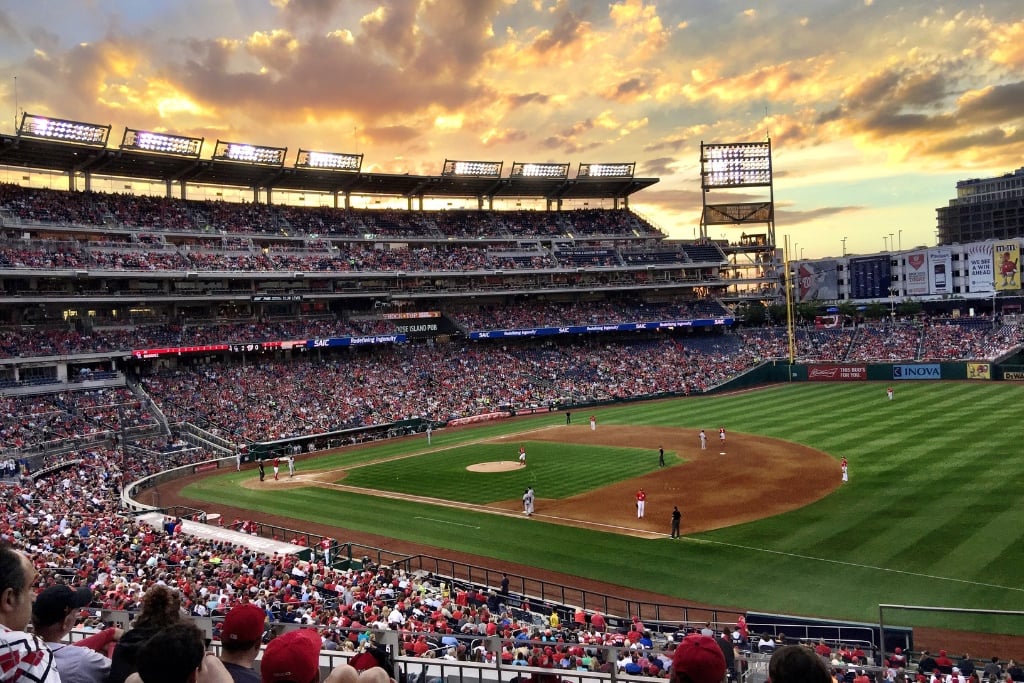 8. Support Your Local Sports Team
While most people associate summer with Major League Baseball in the US, you can also catch football and soccer practices and games. Professional sporting events can offer a new opportunity to reconnect with your friends and family, have an enjoyable afternoon in the sunshine, and proudly fly your favorite team's colors.
Some local teams will offer fireworks and theme nights during the summer with fun for the whole family. You can get a season pass and work the schedule into your summer routine or drop in for a random night out.
Minor league sporting events can be less alcohol-centric than the major leagues. Still, if you're at all unsure of how you'll handle a new event, go prepared with some sober friends for support. Remember: you can leave before the clock runs out and check the score from home.
More Tips for Enjoying a Sober Summer
No matter how you choose to spend your summer, these three tips can help you stay rooted in recovery.
First, make sure you take the time to follow the routines that help you stay connected to your sobriety; whether you prefer to practice self-care, meet with a therapist, or attend 12-Step support groups, prioritize your recovery-based activities. While it's tempting to spend all your free time in the summer enjoying fun in the sun, recovery takes effort, and maintaining a balance of fun and routine will keep you grounded.
If you're going to an event with alcohol, check in and really feel out your headspace before you attend. Attending a concert or sporting event when you're not secure in your sobriety can often lead to relapse. Consider bringing a sober friend to these events to help keep you accountable and check in with yourself throughout the night.
If anxiety creeps in and starts to make you nervous, lean into your healthy coping mechanisms – talking with a sober friend or sponsor can help you gauge your risk objectively. Enjoying your recovery is essential to lasting sobriety, and it may take some time to feel comfortable trying something new. That's okay!
If you're struggling with alcohol or substance use, consider reaching out to APN by using the live chat function on our website or filling out our confidential online form. Life in sobriety will look different, but you don't have to navigate it alone. We can help you take the next step wherever you are and support you as you grow deeper into recovery.